Philosophy's new limited edition soda fountain 3-in-1 shampoo, bubble bath and shower gel and soda fountain lip sets will transport you back to your favorite old-fashioned diner.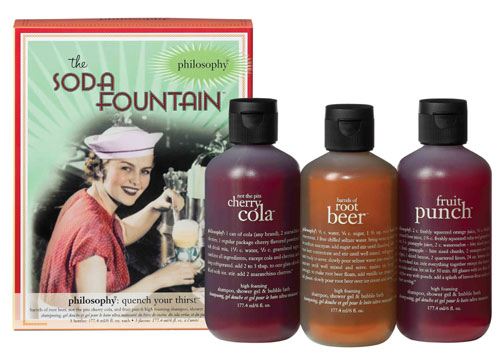 Slurp up the deliciousness of these calorie-free treats in your shower or a bath. Available in root beer float, not the pits cherry cola or fruit punch, you can savor every last drop because these good-for-you shower and bath indulgences are formulated to cleanse and condition your skin and thoroughly quench its thirst.
And, if it's a yummy summer time shine that you crave, give your pucker a little pop with all new the soda fountain lip set. These three tasty lip shines will give you a smooth and glossy pout with a hint of root beer float, cherry cola or fruit punch flavored goodness. Your lips will smell so sweet and delicious, you'll definitely want seconds!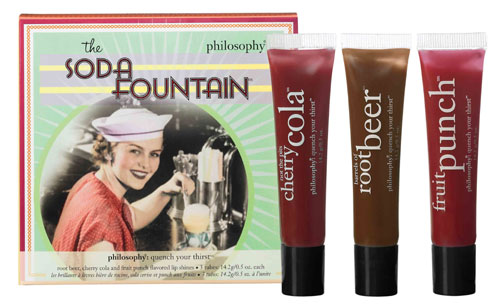 Philosophy's the soda fountain 3-in-1 shampoo, bubble bath and shower gel trio ($30) and philosophy's the soda fountain lip set ($28), are limited edition and are available at sephora and sephora.com only