All Posts Tagged With: "Firmenich"
AXE TWIST Fresh Fragrance That Changes & GIVEAWAY: I'm loving the NEW AXE Twist Deodorant Bodyspary. Girls, if you don't want your boyfriend or husband to smell like an 'old man' then you must check this. The smell starts citrusy and fresh but it's a rounded and warm citrus type of scent, not 'poky'.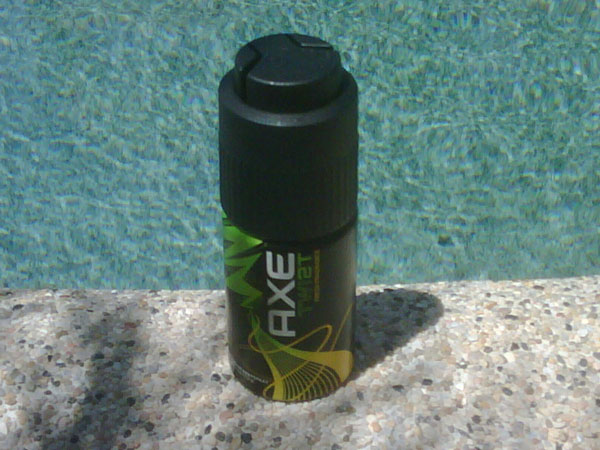 My husband loves AXE Twist because he is into modern and sophisticated scents not old fashion cologne scents. He actually loves the mixture of fresh citrus with the warm and cedar and sandalwood notes. I like spraying it on myself too it's SO GOOD (can I say it smells 'sexy')! Another great thing about AXE Twist Deodorant Bodyspray is the way the fragrance develops through the day or from the first second you apply. The difference between the 3 base notes is very distinct. It's like 3 perfumes in one. Needless to say, I can't get enough. And it's available at drugstores. Revolutionary. Well done AXE. Marta approves. 🙂
Nina Ricci Precious Edition Fall Limited Edition 2009: Nina introduces this winter's new object of desire, the Precious Edition jewel fragrance. This new limited edition of Nina's famous apple was crafted in metallic pink and CRYSTALLIZED– Swarovski Elements. A unique Nina Ricci limited edition created in celebration of winter 2009. Precious Edition by Nina, the jewel you were waiting for.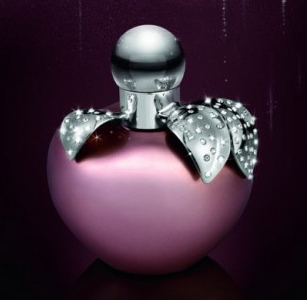 This rich and fresh fruity-floral scent will take you to paradise with the magic of fruit and the colour of a love potion. Composed with fruit essences, the fragrance opens up with the brilliant notes of Calabrian lemon and Caipirinha lime.
Smiley is the first prescription-free Happy Therapy fragrance concept from the Arthes label, and it is now available in America!
"When you spray it, it makes you smile. It has a very citrusynote, a bright and shiny-fresh feeling."-Ron Robinson (Fred Segal's master of artisanalfragrances) on Smiley, in LA Times article featuring his favorite fragrances.
Smiley perfume was developed by perfumer Jean Pierre Bethouart and it is suitable for both men and women, hence unisex.
Smiley fragrance and body line offers a full range of products with micro-nutrients to activate happiness, a therapy to lift your mood. It is a fun concept with innovative pharmaceutical inspired packaging, designed by French artist ORA-ÏTO. WARNING: Side effects may include excessive spending from Smiley customers.
How does it work? The formula is based on natural bio chemistry, combining the monoaminated alkaloids Theobromineand Phenylethylaminederived from pure cocoa extract. Theobromine:blocks the receivers of adrenalin that create stress. Phenylethylamine:has euphoric properties, sets off a feeling of joy and excitement. Result: It makes you feel happyandrelaxed, naturally making you smile!