All Posts Tagged With: "Spa"
Park Hyatt Tokyo Introduces New Spa Line: CHOLLEY. New facial treatments at Club On The Park Spa.
Beginning in October 2017, Park Hyatt Tokyo will introduce a new series of facial treatments at Club On The Park spa and fitness facilities, and will launch the CHOLLEY line from Switzerland.
Take a minute (or a few hours) to relax, unwind, and indulge with the best at home spa necessities! Everything from hair to toes get the treatments deserved with the below brands for your ultimate night in!
Slip Silk Sleep Mask
Made from 100% pure silk, inside and out. We developed the slipsilk™ anti-aging, anti- sleep crease, anti-bed head pure silk because who wants the friction and absorption of cotton? Wearing a luxurious slipsilk™ sleep mask will make sure all creams and serums stay in-tact through the night or can be your BFF when you need that at home spa day!
Price: $45 / Availability: www.Sephora.com
Today I got the chance to check out the pedicure at Nordstrom SPA in Scottsdale Fashion Square Mall. Once again as soon as I was escorted to the relaxation room I was relaxed.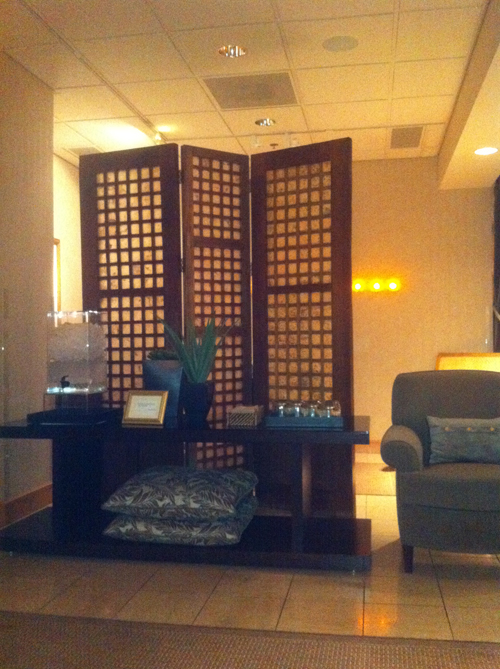 Nordstrom SPA Relaxation Room Scottsdale Fashion Square Mall, Arizona
Hot Stone Massage at Nordstrom Scottsdale Fashion Square Mall is just what the doctor ordered. Try it you like it:) I normally go to Nordstrom for shopping and sometimes forget that there is a cool SPA there also. Basically the SPA reception you see as you enter the SPA is just the tip of the iceberg, as soon as you are walked into the SPA rooms it's big inside.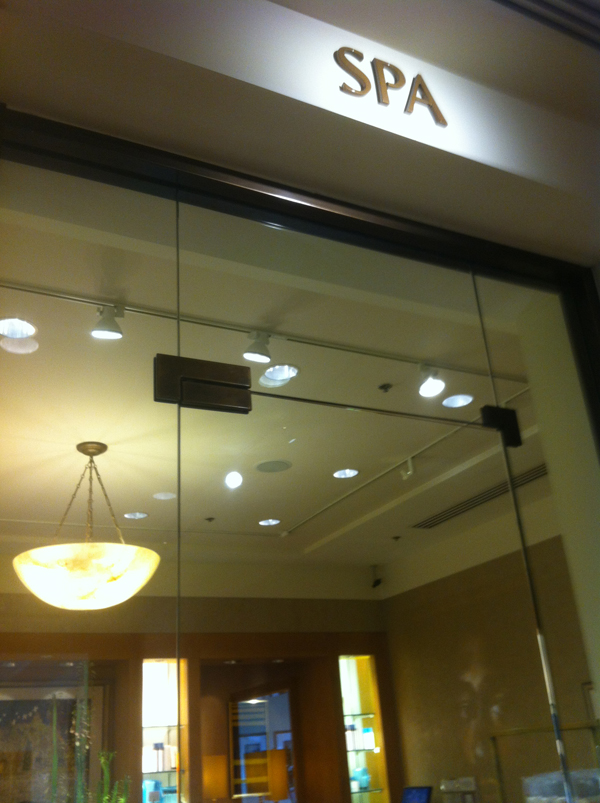 Nordstrom SPA in Scottsdale Fashion Square Mall Arizona
Best Spas In Scottsdale Arizona


How to Create the 10 Best Spa Treatments in the U.S. — At Home
Don't have time to retreat to one of these fabulous spa destinations? Learn their signature spa services and recreate them at home
This is a TotalBeauty.com spa treatments article
Cozy up and flip through this gallery of indulgent spa treatments and, as you read each tantalizing description, allow your mind to be transported to the destination, luxuriating in the service. Then, when you come back down to earth, plan out how you'll recreate that Shangri-La from the comfort of your own home.
I had the honor to attend the reopening cocktail party of Elizabeth Arden red door spas in Scottsdale's Biltmore  Fashion Park last week, December 1st, 2010. The new red door spa in Scottsdale brings New York City chic to my (our) Scottsdale. The spa is beautifully designed with a very inviting ambiance as soon as you walk in. The ever beautiful Catherine Zeta Jones for the Elizabeth Arden ad campaign images also help.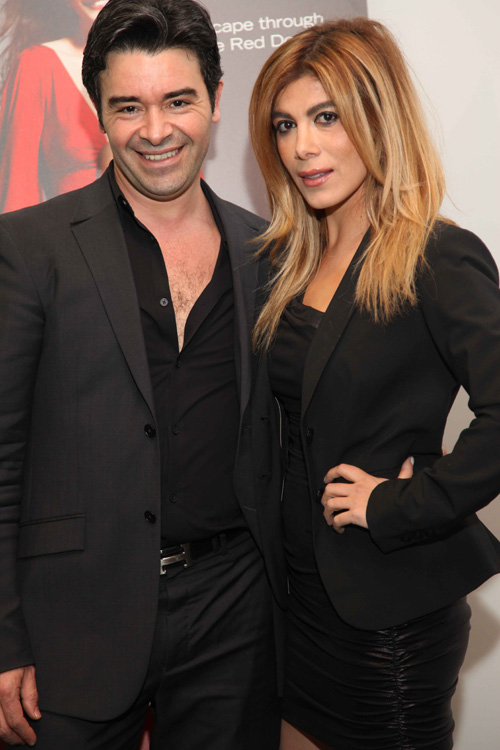 L to R: Zahir Ziani National Creative Director at Red Door Spas Elizabeth Arden and TalkingMakeup.com founder Marta Walsh
Photo Credit: Darrylee Cohen at www.perfectpartypictures.com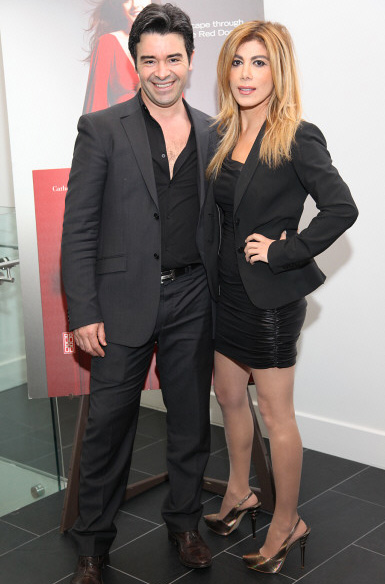 L to R: Zahir Ziani and Marta Walsh
Photo credit: Darrylee Cohen
Just as we were for the Golden Globes, we'll be glued to the television this weekend to report on the latest Oscar hairstyles and makeup looks. For the biggest night in Hollywood, celebrities go all out to ensure they'll look head-to-toe fabulous. For pre-Oscar prep, it takes a multi-talented staff of aestheticians, colorists and brow experts to curate the glamorous end results we see strutting down the red carpet. We hit up some local Los Angeles beauty haunts to get the scoop straight from the experts on what the stars do to prepare. Read full article in dailymakeover.com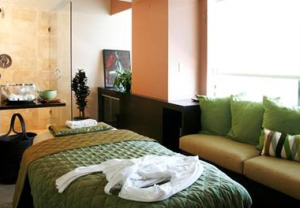 Related Articles:
Carey Mulligan's Platinum Blonde Hairstyle
As much as we all love summer, the constant flip flop and sandal-wearing can be rough on the heels – literally. Skyy Hadley of As "U" Wish Nail Spa has the perfect solution: a Meals for the Heels Mask.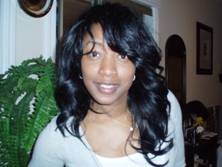 Take one cup of regular oatmeal and 1/2 cup of regular milk and heat up over the stove, stir until cooked. Add sugar to thicken the mixture, and then let it cool off a bit. When the mix is thickened, apply to your feet. Leave the mask on for about 5 – 10 minutes. The oatmeal soothes dry, itchy or irritated skin, while the milk acts as an exfoliant to help get rid of dry and dead skin cells. Finish off with pure shea butter as a moisturizer and you're all set.
Kiehl's introduces Imperial Body Balm: Featuring a new Kiehl's ingredient, Sea Buckthorn Berry Oil, known for its skin regenerative capabilities, Imperial Body Balm is now Kiehl's richest all-over body moisturizer, and was inspired by Russian honey-based remedies. Deeply hydrating Cocoa and Shea butters nourish while Honey and Fruit Glycolic Acids accelerate surface skin cell turnover in a formula that immediately delivers a renewed smoothness and youthful radiance to extra-dry, dull skin. A warm, sweet and spicy fragrance adds to the luxurious experience.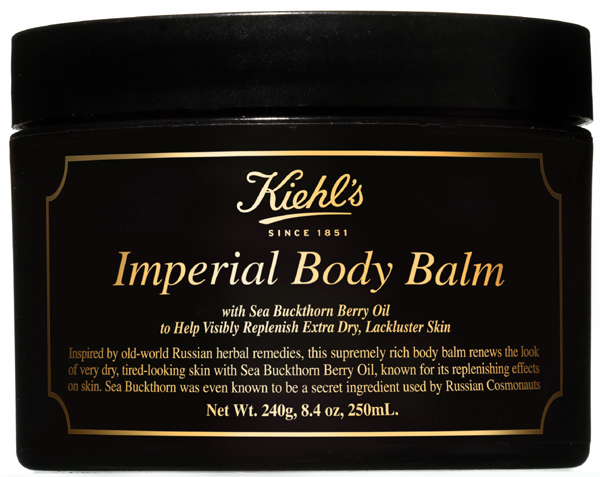 Also, for a unique companion to this new body treatment, Kiehl's is introducing this balm with a fragrant Kusmi Tea, featuring Sea Buckthorn Berries, developed especially for Kiehl's, which will be available exclusively in Kiehl's free-standing stores and Kiehls.com.
Suggested Retail Price: 8.0 oz. – 200 ml / $42.00 On-Counter: September, 2009, Kiehl's and www.kiehls.com . Kiehl's is also available in Nordstrom & nordstrom.com
Liz Earle Naturally Active Skincare launches new Superskin products: Due to popular demand and skincare necessity, Liz Earle has created a comprehensive range of super-rich and extra-powerful solutions for the body, bust, lip and eye areas under the Superskin line. Containing ingredients such as kigelia and shea butter, these products aim to plump and smooth while helping the skin appear more youthful from head to toe.
Superskin Body Cream is the ultimate in body moisturizing luxury, designed to visibly enhance and rejuvenate your skin. Specifically formulated with powerful naturally active ingredients rich in GLA, omega 3 and antioxidants, this body cream helps mature or very dry skin look and feel alive and replenished.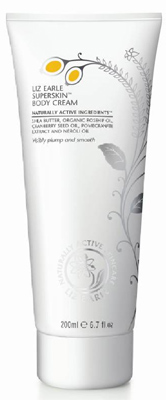 Superskin Bust Treatment is a powerhouse product packed with skin nourishing ingredients including Mangosteen that is sourced from a community-based sustainable forestry project in Malawi. Mangosteen extract is blended with quince extract, green algae extract and white lupin protein to help firm and tone the often neglected bust area.