All Posts Tagged With: "Spa"
In Marta's Shower:
Patyka Mandarine Organic Bath Shower is occupying a good real estate in my bathroom these days. I'm a fan! It is a very delicate body wash which can also be used to wash hair, good for hubbies who like to keep it simple. The Mandarine scent is soft, fresh, and pleasant. Skin doesn't feel stripped after use. Perfect for summer time, or anytime if you are into citrus scents. Want your friends to really love you:), you can even leave it by the sink before you invite guests so they can use it to wash their hands. Don't be then annoyed by the frequent visit to your bathroom:)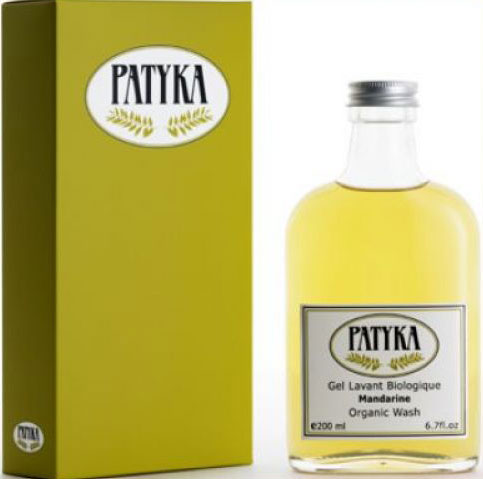 Visit www.patyka.com for additional product details.
I've been trying to interview Lisa Price the fabulous founder of Carol's Daughter for quite some time now. And, finally, here it is!
I'm so excited to share with you Lisa's story of  an incredible journey creating a sought after skincare and fragrance line: Carol's Daughter.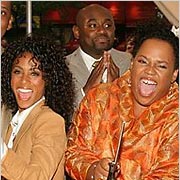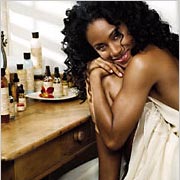 In this interview Lisa Price talks to me about her fascination with fragrance. The Carol's Daughter Philosophy. Why did she choose Jada Pinkett Smith and Mary J. Blige as the faces for her brand, and what's new with Carol's Daughter.
Marta Walsh: When did your fascination with skincare begin?
Lisa Price: It wasn't so much a love for skincare as it was a love for fragrance which began when I was a little girl. I started creating my own scents and creams because I loved to experiment—it's always been a hobby and passion of mine.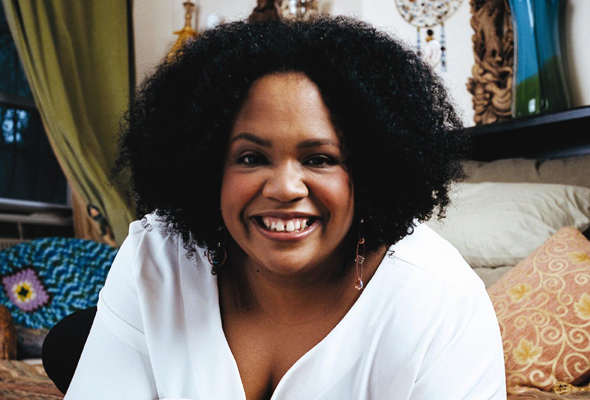 MW: At what point did your love for making your own skincare products in the kitchen turn into a promising business?
LP: After some time of working as a writing assistant for The Cosby Show, and creating personalized scents and products for the cast, my mom encouraged me to make a small batch to sell at a local church flea market. I nearly sold out on the first day!
MW: What is Carol's Daughter philosophy?
LP: Every Carol's Daughter product I create is made with love, and inspired by my own life. Each product is truly unique and created especially for my customers, who are part of the Carol's Daughter family. The idea is not just about looking good, but feeling good inside and out, comforting your body and spirit. Carol's Daughter is also about having a strong sense of family as well as love and respect for yourself and others.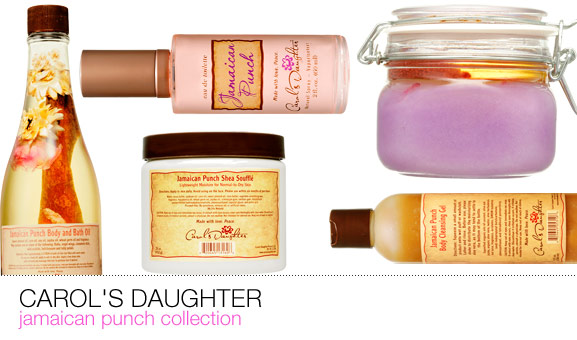 Keep your body looking smooth and radiant this summer with NEW Darphin Nourishing Smoothing Body Scrub.
Create a complete multi-sensory experience with this multi-tasker that combines both natural and organic ingredients.
· Scrub: Three exfoliating ingredients – natural cranberry extracts, bamboo particles and silica powder.
· Cleanser: Add water to transform the translucent gel texture into a nourishing milk to revitalize and stimulate cell renewal.
My recent purchase at Nordstrom shoe department just before I took off to NYC this week was MICHAEL Michael Kors Jamesport Sandal. I'm in love with these shoes! Total runway material!! But walking with these shoes 2 long blocks in New York City, and trying to party like a rock star after dinner took a toll on my feet and legs. As soon as I got back to ACE Hotel to finally unwind, I applied PAYOT Paris Cooling Relaxing Light Legs Gel on my very tried feet, legs, and thighs. And voila: Marta is feeling much better:)
Watch Marta's video blog for the 'evidence' lol:)
PAYOT Cooling Relaxing Light Legs Gel made parting with my MICHAEL Michael Kors Jamesport Sandals all WORTH it!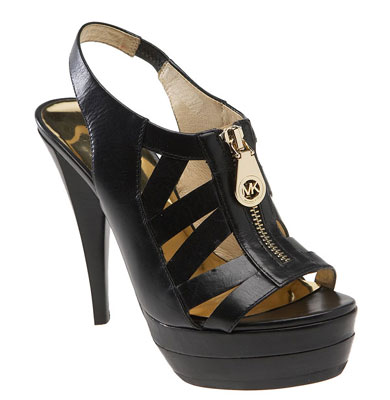 Where to buy: PAYOT Cooling Relaxing Light Legs Gel is available at www.3graces.com , $48.
Also, visit  www.payot.com for additional details about PAYOT Cooling Relaxing Legs Gel.
MICHAEL Michael Kors Jamesport Sandal is available at Nordstrom and www.nordstrom.com
Michelle Obama's path to The White House is an inspiring story for all women, but for many of us, it's the First Lady's arms that are a true source of motivation.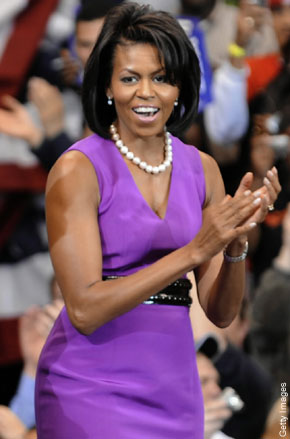 Photo credit (Michelle Obama): Getty Images
Getting Michelle Obama's sculpted, tank top ready arms requires commitment to regular exercise and a healthy diet-we hear Michelle hits the gym before the sun comes up-but Orlane Refining Arm Care is a critical tool for keeping arms looking sleek as you achieve your perfect shape.
Stars prove that you don't have to be at Nikki Beach to flaunt a St. Tropez tan. Natasha Bedingfield and Kim Kardashian have both revealed how they remain fashionably tanned all year round. Thanks to St. Tropez Tan, Natasha and Kim are able to sport their healthy glows and beautifully sunkissed looks wherever and whenever they want! St. Tropez remains to be the world's expert on safe and sunless tans, which leaves skin looking bronzed without any exposure to the sun's harmful rays.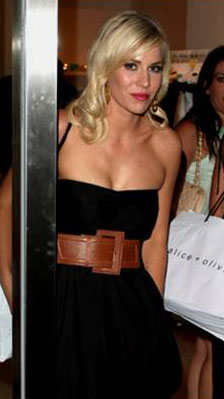 Since its introduction in 1996, St. Tropez has become the market leader in self tanning – a brand now synonymous with odorless self tan treatments attracting press acclaim and celebrity endorsement. Natasha Bedingfield loves St. Tropez so much that she included a St. Tropez custom spray tan as part of her recent pre-wedding beauty regimen.
Natasha says, "St. Tropez is the best self tanning product I have ever used. With my 'English Rose' complexion, it's easy to sun damage, but let's face it – everybody looks better with a little kiss from the sun! St. Tropez is a way that I can get that natural glow without aging or tan lines. It's easy and quick. I love it!"
Talking Makeup is excite to introduce to you a brand new line from Bath & Body Works called American Grown. American Grown is a collection of super affordable hand washes and shower gels in big, bold, colorful bottles that are inspired by great American destinations. Formulated with invigorating botanicals grown right here in the U.S., these products are sure to keep you in the patriotic spirit! And this is what Marta calls: "Born in the USA":) I also love the vibrant colorful packaging which can be uplifting!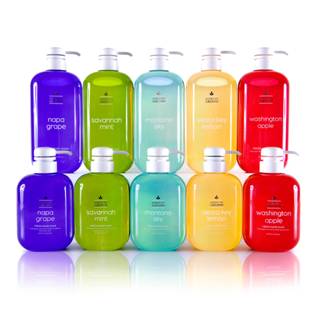 This is a limited edition collection, available from mid-July to September.
Washington Apple: In the fertile valleys of Washington State in America's far west, growers tend orchards that produce the world's most crisp, ripe apples. Formulated with Apple Extract to help nourish skin, Washington Apple instantly evokes your first bite of a shiny red apple, an unmistakably juicy flavor.
On July 23rd and July 24th, Serena Williams, a MISSION Skincare co-founder, will appear on HSN to launch her luxe new skincare line called MISSION Skincare Active-Beauty Line: Featuring Serena Williams. The products are engineered to offer proven solutions for the demanding active lifestyle of today's woman.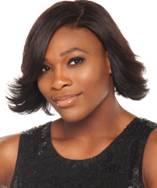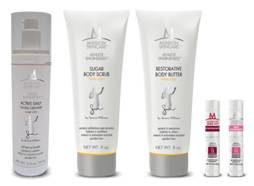 The signature hero product is the Oxygen-Active Daily Facial Cleanser, engineered with a unique, self-foaming oxygenating technology that cleans impurities, removes makeup, nourishes and renews skin in only 90 seconds. Antioxidant properties help fight free-radical damage and environmental aggressors. The result? Skin that appears younger and healthier looking – all for $39.99.
The line also includes the following all-star products:
Is Chanel N5 your signature fragrance? Then you might want to check out CHANEL N°5 ESSENTIAL BATH OILS perfect to hydrate your body in the summer time and smell delicious.
Innovative oils scented with inimitable N°5 contain emollients, moisturizers and conditioners. Three pastel layers combine when shaken into a blend of pampering treatment that softens, hydrates, soothes and scents.
Escape to Morocco with the exotic, old-world ingredients in True Blue Spa's Morocco. The products employ nourishing, invigorating ingredients native to Morocco. Each formula is scented with a unique blend of Moroccan spices wrapped in fresh, crisp notes for a rejuvenating fragrance to complement the products' pampering benefits.
Honey & Date Body Yoghurt ($17.50)
Sweet Fig & Argan Body Lotion ($16.50)
Moroccan Tea & Cucumber Shower Gel ($15.00)
Saffron & Fig Shower Gel ($15.00)
Rose Petal & Orange Flower Shower Cream ($15.00)
Cedarwood & Spice Warming Body Scrub ($15.00)
Available July 6th at Bath & Bodyworks stores and www.bathandbodyworks.com