All Posts Tagged With: "Jada Pinkett Smith"
Jada Pinkett & Willow Smith Hair Diary by Celebrity Hairstylist Marcia Hamilton.
This summer Celebrity Hairstylist Marcia Hamilton traveled the world keeping the Smith Family Red Carpet ready for the Karate Kid Press Tour. Together, they traveled to 8 cities with premieres spanning over a few months. Marcia was responsible for creating various looks for both Jada Pinkett-Smith and her daughter Willow. This Mother-Daughter duo made fashion statements and fans buzzing about their looks. This includes Jada's new "Euro Bang" and Willow's controversial "Rock Star" Mohawk.
Westwood Premiere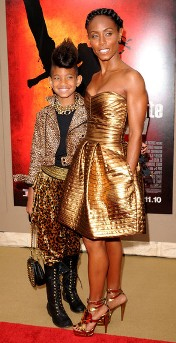 Inspiration: The inspiration behind the Los Angeles premiere came straight from the fashion runways displaying beautiful braids as the new accessory.
Celebrity Hairstylist Marcia Hamilton created this stunning look for Jada Pinkett Smith at the 3rd Annual Essence Black Women in Hollywood Luncheon.
The Hairstyle: Braided & Textured Pony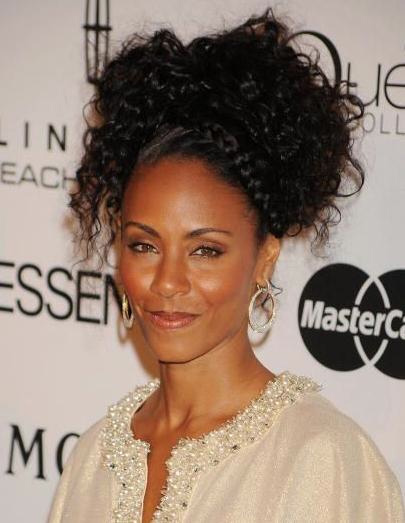 Hair Tutorial:
1. Create the Braid – Make a part, starting from behind the left ear to the right ear. Then, create a deep right-side part leaving out the lesser hair. Gather the front section of hair and tease the root to create texture and volume. IT&LY Hairfashion Purity Design Pure Texture Volumizing Spray at the root area for hold. Braid the hair on the scalp from right to left all the way to the end.
I've been trying to interview Lisa Price the fabulous founder of Carol's Daughter for quite some time now. And, finally, here it is!
I'm so excited to share with you Lisa's story of  an incredible journey creating a sought after skincare and fragrance line: Carol's Daughter.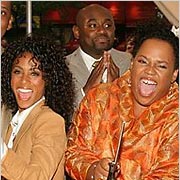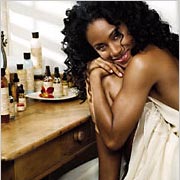 In this interview Lisa Price talks to me about her fascination with fragrance. The Carol's Daughter Philosophy. Why did she choose Jada Pinkett Smith and Mary J. Blige as the faces for her brand, and what's new with Carol's Daughter.
Marta Walsh: When did your fascination with skincare begin?
Lisa Price: It wasn't so much a love for skincare as it was a love for fragrance which began when I was a little girl. I started creating my own scents and creams because I loved to experiment—it's always been a hobby and passion of mine.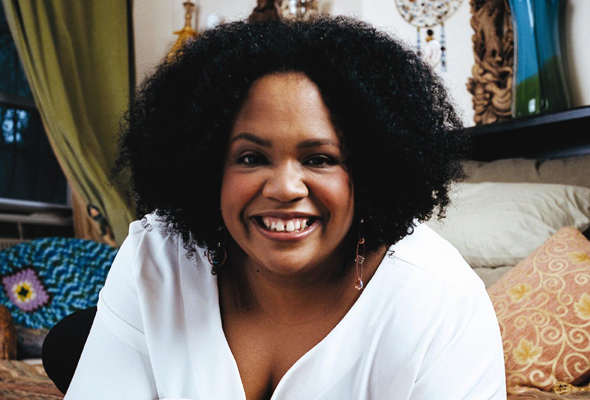 MW: At what point did your love for making your own skincare products in the kitchen turn into a promising business?
LP: After some time of working as a writing assistant for The Cosby Show, and creating personalized scents and products for the cast, my mom encouraged me to make a small batch to sell at a local church flea market. I nearly sold out on the first day!
MW: What is Carol's Daughter philosophy?
LP: Every Carol's Daughter product I create is made with love, and inspired by my own life. Each product is truly unique and created especially for my customers, who are part of the Carol's Daughter family. The idea is not just about looking good, but feeling good inside and out, comforting your body and spirit. Carol's Daughter is also about having a strong sense of family as well as love and respect for yourself and others.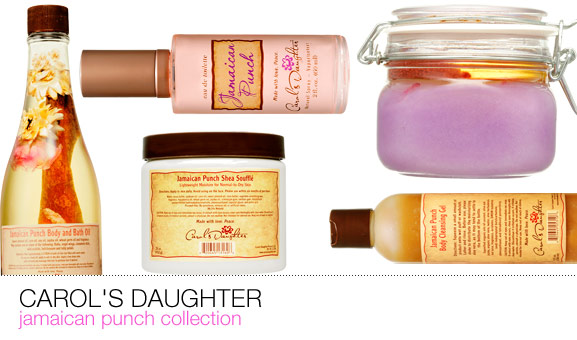 I'm very excited to bring to you my interview with Christina Moore who plays Tracy Clark, Naomi's mom, on CW's Beverly Hills 90210. I've interviewed Christina for Talking Makeup's celebrity beauty section: www.beautyinterviews.com
Christina Moore also plays the role of Candy Sullivan, a nurse with a unique sense of duty, in an upcoming television drama on TNT called HawthoRNe, directed by Mikael Salomon. Jada Pinkett Smith is also starring on HawthoRNe.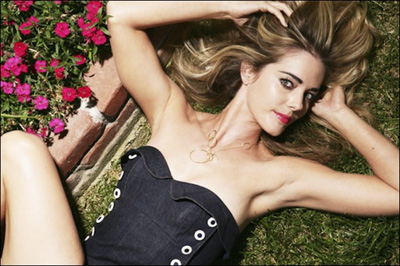 Photo Credit: Rudy Martinez.
Marta Walsh: How did you decide on a career in acting, and what were some of your first breaks as an actress?
Christina Moore: I loved the theatre. I got into a professional theatre troupe when I was in High School. We toured around the Chicago suburbs doing musicals. It was like a 2nd family for me. There is such a kinship in the arts and I knew I wanted to be a part of it forever.
I got lucky when I landed (alone) in LA. I was cast in a string of popular sit-coms all produced at the Warner Bros studio. (Friends, Suddenly Susan, Just Shoot Me, Drew Carrey) This led to me auditioning for Hyperion Bay, which was my 1st series regular job. I had only been in LA for 2 years at that point. And from there-I was off and running in television.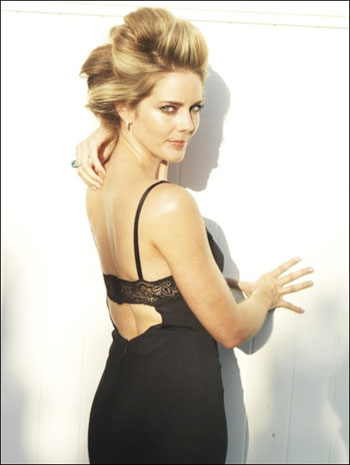 Photo Credit: Rudy Martinez.
Crest Whitening Expressions, a line of flavored toothpastes, now offers bolder-than-before tastes to kick up your morning brushing routine while whitening teeth!
The four unique flavors: Cinnamon Rush, Refreshing Vanilla Mint, Extreme Herbal Mint, and new Wintergreen Ice, are the perfect accessory to wind down Summer and gear up for Fall — and are sure to punch up your beauty routine!
Add some extreme into your life with a green eye shadow like Jada Pinkett Smith who layered emerald and moss eye shadows for an unexpectedly sophisticated style (via: People.com).
Rihanna's green nails or green nail polish at MTV Movie Awards 2008.
Crest Whitening Expressions in Extreme Herbal Mint.