All Posts Tagged With: "Mary J. Blige"
HSN and Mary J. Blige are launching Mary's fragrance "My Life" exclusively at HSN this Saturday, July 31, 2010, at midnight (12 AM EST). This ground breaking launch marks the first time a fragrance My Life NEW perfume by Mary J. Blige: will be launched exclusively through a multichannel retailer. The fragrance is a first from Mary J. Blige and the first celebrity fragrance to be developed by Carol's Daughter.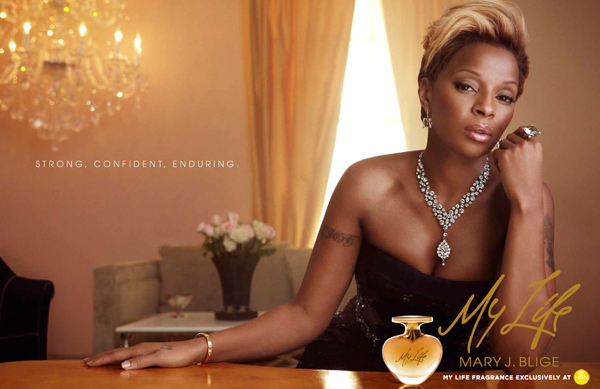 HSN has developed unique video footage only available to view at hsn.com. Watch: Mary's journey in creating the fragrance and her personal stories.
"My life is my journey and I've always shared it through my music. I can't wait to share my story with millions of women through HSN," said Mary J. Blige. "Working with Carol's Daughter on the fragrance has been an amazing experience that I will forever cherish."
Mary J. Blige will be appearing on the Oprah Show on Tuesday, April 13th, 2010, to announce a very special partnership between her charity, FFAWN, and Carol's Daughter. Mary has been an avid supporter and fan of Carol's Daughter for more than five years now, and this Tuesday she'll be announcing their newest charitable initiative and how you can be a part of it.

Mary J. Blige's favorite Carol's Daughter product: Almond Cookie Sea Salt Scrub
R&B legend Mary J. Blige dares to join forces with nature to help launch New Degree Women Natureffects. Today, March 22nd, 2010, in New York City Mary J. Blige will perform songs from her new album at the free outdoor "Dare to Join Forces with Nature" event. Women everywhere can watch highlights from the event on March 23, 2010, at Degree Women Facebook page!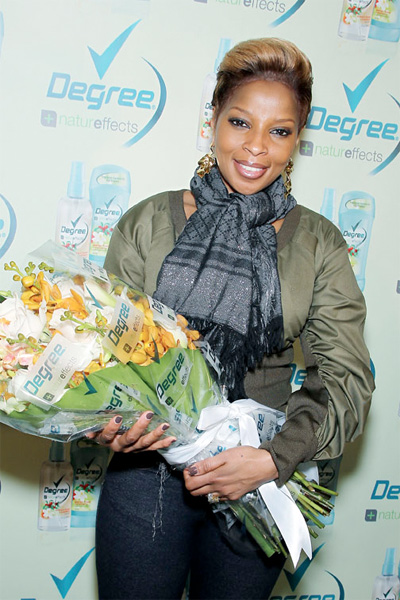 "Degree salutes women who dare to feel more alive, and who are inspiring and confident, which is quite an empowering message!" says Blige. "That's why Degree Women Natureffects is helping to support my organization FFAWN, which is dedicated to helping women gain the confidence and skills they need to reach their full potential."
New York Fashion Week Fall/Winter 2010 Report: Avon for Mackage.
Avon's Global Stylist Advisor Tippi Shorter created the hair look for the Mackage fall 2010 runway show, supported by a full team of Avon stylists. Tippi also creates dashing 'dos for stars like Alicia Keys and Mary J. Blige.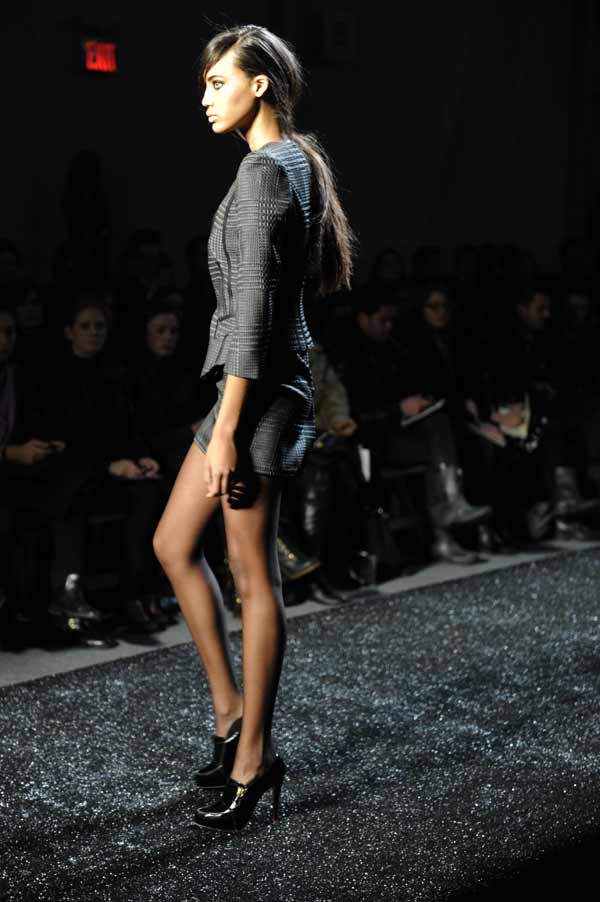 Hair Tutorial: Here's how to achieve this runway "Second Day Chic" hairstyle as called by Avon at-home!
Apply Advanced Techniques Volumizing Mousse by Avon to hair that has been dried straight, evenly distributing create a sturdy base for the style. Use a comb to create a deep diagonal part that extends from the hairline just above outside corner of one eye to crown.
Dior will take over the cosmetic floor at Macy's Queens for an exclusive backstage beauty event featuring Celebrity Makeup Artist Ashunta Sheriff and the talented DiorShow Artist Team. Sheriff is one of the most sought-after makeup artists today, known for her signature "glowing skin" technique and her ability to make A-List women of color look gorgeous and radiant, whether on the red carpet or on stage in front of millions of fans. Some of her clients include: Alicia Keys, Mary J. Blige, Ciara and Jazmine Sullivan.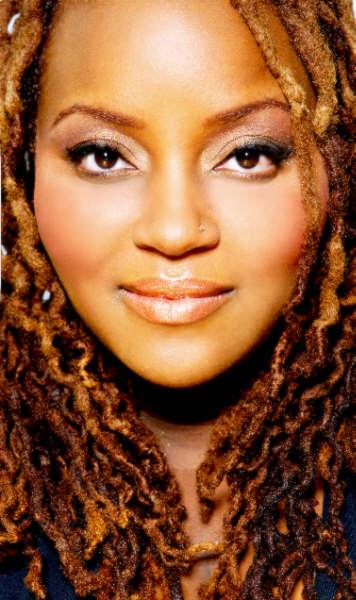 Ashunta Sheriff
WHERE: Macy's Queens Blvd.
THE DIOR Beauty Counter
90-01 Queens Blvd.
Elmhurst, NY 11373
WHEN: Wednesday, September 23rd through Saturday, September 26th
If you live in Atlanta area or visiting this weekend: Carol's Daughter will be opening their 9th store in Atlanta this weekend at Lenox Mall, and they have a jam-packed weekend planned to kick things off!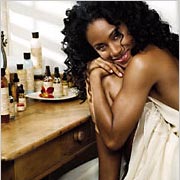 Here is the line-up:
Friday August 21st (7pm – 9pm), Carol's Daughter will be hosting a special VIP event partnered with Mary J. Blige's charity FFAWN, contributing 33% of the events proceeds to its cause.
Saturday August 22nd (12pm – 7pm), a Mobile Beauty Lounge will allow the public to meet Lisa Price and experience Carol's Daughter mini treatments (hair, nails and massage). Each guest will receive a 10% discount coupon to shop for the products used.
Sunday August 23rd (12 pm), the public is invited into the Carol's Daughter store for a celebrity signing.
Lisa Price Founder of Carol's Daughter Interviews With Marta Walsh
I've been trying to interview Lisa Price the fabulous founder of Carol's Daughter for quite some time now. And, finally, here it is!
I'm so excited to share with you Lisa's story of  an incredible journey creating a sought after skincare and fragrance line: Carol's Daughter.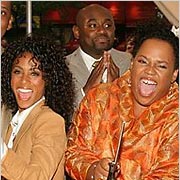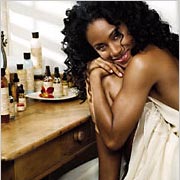 In this interview Lisa Price talks to me about her fascination with fragrance. The Carol's Daughter Philosophy. Why did she choose Jada Pinkett Smith and Mary J. Blige as the faces for her brand, and what's new with Carol's Daughter.
Marta Walsh: When did your fascination with skincare begin?
Lisa Price: It wasn't so much a love for skincare as it was a love for fragrance which began when I was a little girl. I started creating my own scents and creams because I loved to experiment—it's always been a hobby and passion of mine.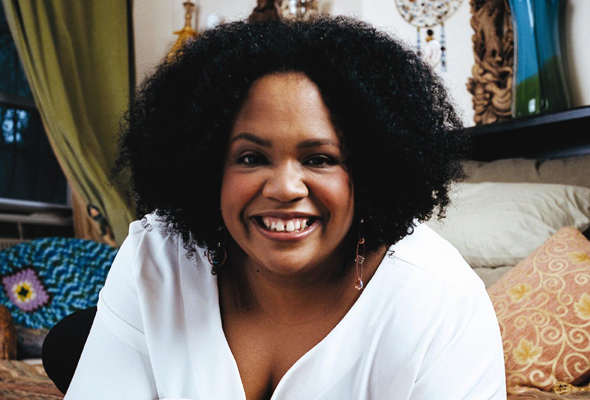 MW: At what point did your love for making your own skincare products in the kitchen turn into a promising business?
LP: After some time of working as a writing assistant for The Cosby Show, and creating personalized scents and products for the cast, my mom encouraged me to make a small batch to sell at a local church flea market. I nearly sold out on the first day!
MW: What is Carol's Daughter philosophy?
LP: Every Carol's Daughter product I create is made with love, and inspired by my own life. Each product is truly unique and created especially for my customers, who are part of the Carol's Daughter family. The idea is not just about looking good, but feeling good inside and out, comforting your body and spirit. Carol's Daughter is also about having a strong sense of family as well as love and respect for yourself and others.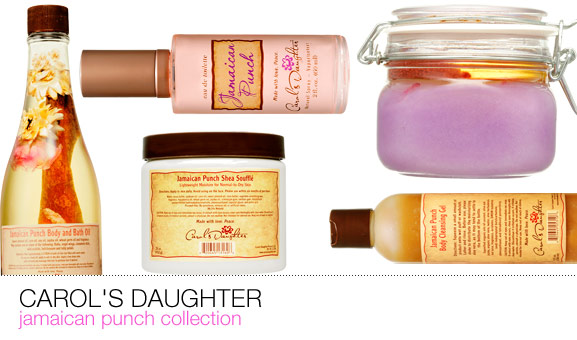 At Wednesday's (5/27) star studded Fifi Awards at Manhattan's Downtown Armory attended by Paris Hilton, P. Diddy, Marc Jacobs and Mary J. Blige, the royal couple of home fragrance, Harry and Laura Slatkin competed against each other for the first time in the Interior Scent Collection Category – he for Slatkin & Co./Limited brands, she for Candela Group.

Harry and Laura Slatkin
Photo by Steve Eichner via wwd.com
Laura's new line Nest brought home the award making the couple the first in Fifi history to both win an award in the same category for different collections. She will proudly place it on the mantle next to Harry's 2003 Fifi for Elton John's Potpourri Rocks.