All Posts Tagged With: "Degree Women"
In my beauty bag right now the very NEW Degree Women motionSense Deodorant which is my best friend real estate-ing around in the very warm Phoenix AZ weather. When we say NEW we mean it's not even on shelves yet which make me feel really special to be able to try out first. Degree Women MotionSense works keeping me dry and confident even when temperatures or stress level rise throughout the day. It has a smell but soft, fresh, and doesn't clash with my favorite perfume.

Degree Women MotionSense Deodorant
How Degree Women MotionSense Deodorant works? Activated by motion first, not moisture. It contains motion-activated micro-capsules that break and release bursts of freshness once movement occurs. Which means you don't have to start sweating for your deodorant to begin working! Pretty amazing hey:)
Recording artists Court Yard Hounds, featuring Martie Maguire and Emily Robison of The Dixie Chicks shoot an exclusive performance to debut their new CD for Degree Women Natureffects in Austin, Texas. To enter for a chance to see Court Yard Hounds and other artists performing at Lilith, this summer's hottest outdoor music festival, visit Facebook.com/DegreeWomen.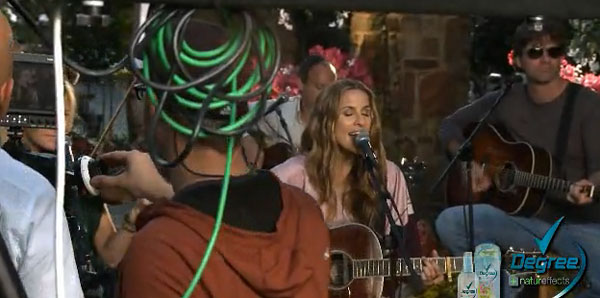 WATCH the video HERE!
R&B legend Mary J. Blige dares to join forces with nature to help launch New Degree Women Natureffects. Today, March 22nd, 2010, in New York City Mary J. Blige will perform songs from her new album at the free outdoor "Dare to Join Forces with Nature" event. Women everywhere can watch highlights from the event on March 23, 2010, at Degree Women Facebook page!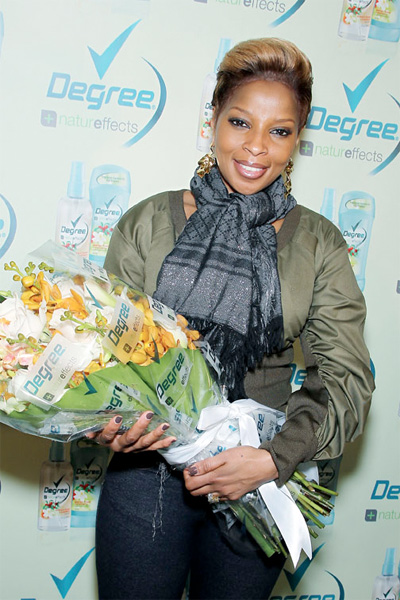 "Degree salutes women who dare to feel more alive, and who are inspiring and confident, which is quite an empowering message!" says Blige. "That's why Degree Women Natureffects is helping to support my organization FFAWN, which is dedicated to helping women gain the confidence and skills they need to reach their full potential."