All Posts Tagged With: "natural"
Got acne? Are you looking for natural skincare to treat acne? Well, REN Skincare will be launching their NEW ClearCalm3 Acne Range exclusively to Sephora in September 2010. This new natural acne treatment system includes the following steps: Cleanse with REN ClearCalm3 Anti-Blemish Clay Cleanser ($32). Control with REN ClearCalm3 Anti-Blemish Day Fluid ($40). Treat with REN ClearCalm3 Anti-Acne Treatment Mask ($45). Comfort REN ClearCalm3 Replenishing Night Serum ($30).

R&B legend Mary J. Blige dares to join forces with nature to help launch New Degree Women Natureffects. Today, March 22nd, 2010, in New York City Mary J. Blige will perform songs from her new album at the free outdoor "Dare to Join Forces with Nature" event. Women everywhere can watch highlights from the event on March 23, 2010, at Degree Women Facebook page!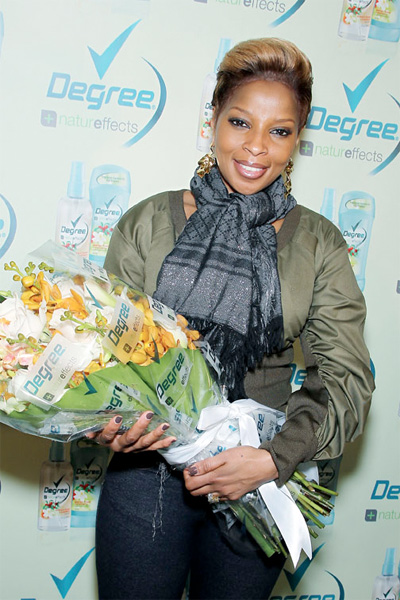 "Degree salutes women who dare to feel more alive, and who are inspiring and confident, which is quite an empowering message!" says Blige. "That's why Degree Women Natureffects is helping to support my organization FFAWN, which is dedicated to helping women gain the confidence and skills they need to reach their full potential."