All Posts Tagged With: "REN"
My morning started with this face cleanser: REN Micro Polish Cleanser and it's simply lovely. It exfoliates skin with amber microbeads, they feel gentle. It lathers nicely but not too much to a point where it's hard to rinse off. And it has a citrus refreshing scent. Other Bio Active ingredients include: Papaya Enzyme, Glycolic and Lactic Acid, Arctic Seabuckthorn Oil.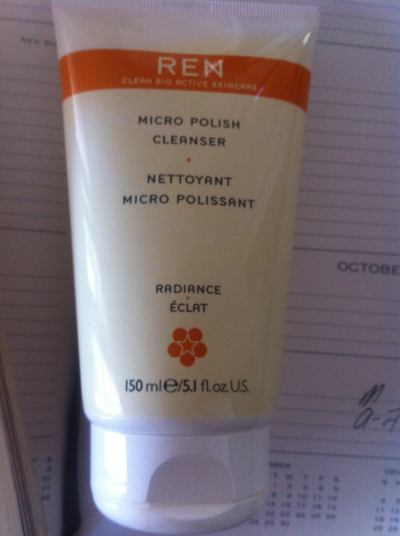 REN Micro Polish Cleanser
Also in the NEW REN Radiance Range and I really like using…
Organic Skincare, Natural Skincare. Here's Marta Walsh's take on Organic Skincare or Natural Skincare. I'm very picky when comes to the latest trend in the beauty market and the magic word: 'Organic'. Just because a product says it's organic does not make it a good product. Often time some organic products are greasy with all their natural oils, smell too ylang ylang or a strong lavender and are off putting to me. Quite frankly, some of them don't seem to work in cleaning my face or keeping my face super hydrated. Only select few get it right. The 1st brand that comes to mind is NUDE Skincare founded by Bryan Meehan which is a brilliant organic skincare line that actually works for me. I also like REN skincare, also a British import. In the USA I love ARCONA Los Angeles skincare line.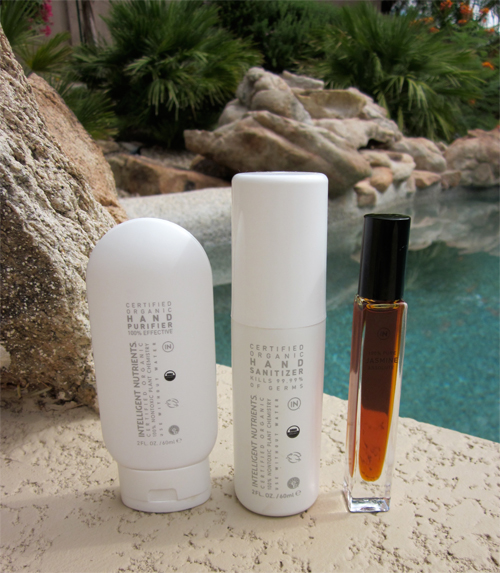 My latest discovery is Intelligent Nutrients Certified Organic and these three products smell amazing and are not greasy! I haven't tried the rest of the line, but these 3 are good. L to R: Certified Organic Hand Purifier, Certified Organic Hand Sanitizer, and Certified Organic 100% Pure Jasmine Absolute. The brand was founded by Horst M. Rechelbacher.
Got acne? Are you looking for natural skincare to treat acne? Well, REN Skincare will be launching their NEW ClearCalm3 Acne Range exclusively to Sephora in September 2010. This new natural acne treatment system includes the following steps: Cleanse with REN ClearCalm3 Anti-Blemish Clay Cleanser ($32). Control with REN ClearCalm3 Anti-Blemish Day Fluid ($40). Treat with REN ClearCalm3 Anti-Acne Treatment Mask ($45). Comfort REN ClearCalm3 Replenishing Night Serum ($30).

Last Minute Valentines Day Gifts…That Last Longer than Roses: REN Skincare ROSE Range.
Moroccan Rose Otto Body Wash, $27. And, Damask Rose Ramnose Biosaccharide Body Cream, $44.


The following are Marta's picks of her favorite skincare products for face and body & also perfume 2009 ! Please note that the numbers don't go in order of importance.
Hey guys, I don't look a day over 25 thanks to my top skincare products LOL (see images below).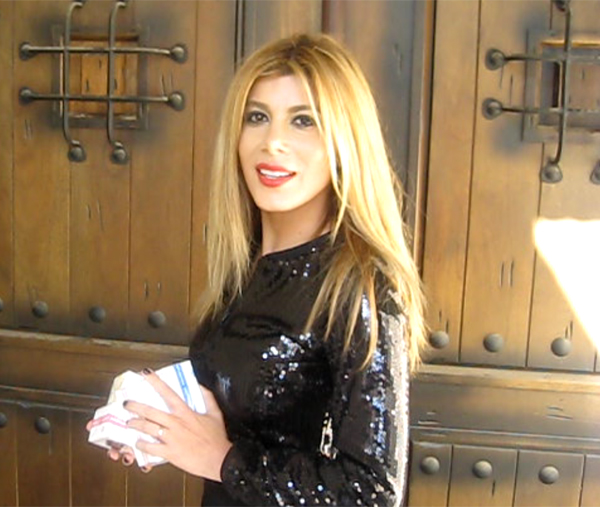 Marta Walsh Founder & Editor of Talking Makeup
Face Cleanser
1. Philosophy purity made simple one-step facial cleanser
2. CHANEL PRECISION Gel Purete: Purity + Anti Pollution Foaming Gel Cleanser
3. Liz Earle Cleanse & Polish Hot Cloth Cleanser
4. Mission Skincare Active Daily Facial Cleanser Sweet Citrus By Serena Williams5. Purpose Gentle Cleansing Wash 
5. Mario Badescu Enzyme Cleansing Gel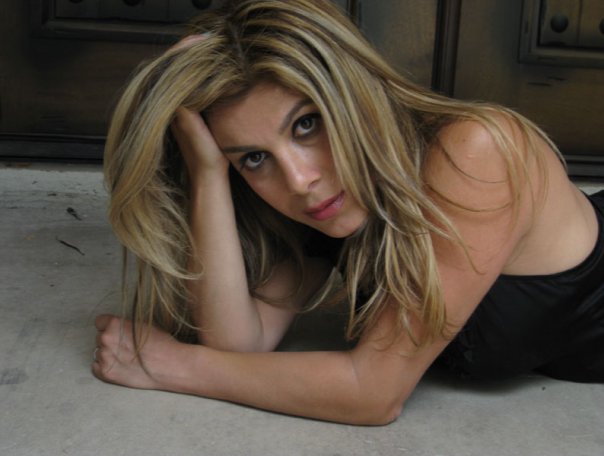 Makeup Removers & Eye Makeup Removers
1. Boscia MakeUp BreakUp Cool Cleansing Oil
2. La Roche-Posay Rosaliac Micellar Make-Up Removal gel Cleanses and Soothes Face & Eyes
3. Lumene Eye Makeup Remover Senstive Touch
4. Almay Oil-Free Eye Makeup Remover Pads
5. Talika lash conditioning cleanser oil free mascara & waterproof mascara
6. Physicians Formula Organic Wear Facial Makeup Remover Lotion
7. Pampers Sensitives Fragrance Free Baby Wipes
Robert Calcraft or Rob Calcraft one of the founders on REN Skincare has recently appeared on UK's reality television show The Secret Millionaire.
I'm still a huge REN Skincare fan, in fact REN Moroccan Rose Otto Body Wash is one my favorite body washes ever! It is so pure and delicate I even use it on my boys (3 and 10 months).
REN Moroccan Rose Otto Body Wash is also a must-have green summer body wash, especially after-sun I like to use gentle body washes to sooth my skin. And the REN body wash aroma is very delicate and light! Perfect for the hot summer days or night!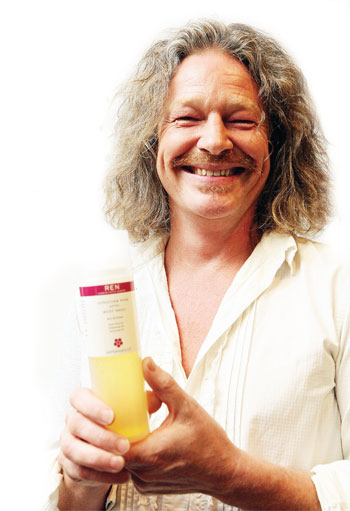 Robert Calcraft & Antony Buck in an interview with me about REN Moroccan Rose Otto Body Wash back in June 2007:
"It is one of the very few products out there that contain (ridiculously expensive) real rose otto oil. The oil we use is extracted using steam rather than chemicals so it is even purer. The fragrance you get from the real thing is so extraordinary that once tried you can't forget it. In addition and as with all our products there's no petrochemicals, sulfates, parabens, synthetic fragrance etc etc so the whole experience is very different (and much nicer) than your run of the mill body wash."
REN skincare is named after the Swedish word for "clean," and it sure lives up to its name. REN is formulated WITHOUT:Parabens, Sulfates, Synthetic Fragrances,Synthetic Dyes, Petro-Chemicals, and Phthalates.
REN skincare is natural yet an effective skincare line and these are my favorite products from the line:
REN Moroccan Rose Otto Body Wash is a gentle wash, it smells bit rosey without being overpowering. It is perfect if you have a sensitive skin or very dry skin. I even use REN Moroccan Rose Otto Body Wash on my boys, Jake and Kieran, who are 3 and 9 months. I've received a sample a week ago, between my husband and I, and the boys, my REN Moroccan Rose Otto Body Wash is almost gone and I'm tempted to buy another one!

REN Moroccan Rose Otto Body Wash: A luxurious body wash formulated with Moroccan rose otto oil. $27
REN Glycolactic Skin Renewal Peel Mask is perfect if you are looking to exfoliate and renew your skin without scrubbing and micro-beads. It goes on skin smoothly and gently and it does all the exfoliating work your skin needs without scrubbing! Simply leave for 10 minutes and rinse with warm water.
REN offers Talking Makeup's readers a 30% discount just in time for the holidays!
Just go to www.renskincare.com and enter offer code: FRIEND at checkout before Thursday November 27.
Happy shopping!
I just had the opportunity to try few REN Clean Skincare products and I must say I'm in love. REN is probably one of the purest skincare lines on the market, this means no harsh chemicals, mineral oil, petroleum, and artificial fragrances.  I feel I can trust REN Skincare to give my skin the best ingredients it can have. These are the products Talking Makeup got to test: REN Rose Complex Moisturizer with the same bio actives that keep the rose in healthy bloom throughout the summer. Designed to hydrate, nourish and smooth the skin. Other ingredients include: wild roseberry extract, free radical fighting polyphenols and flavonoids, crushed Centifolia rose petals, camellia oil, rose hip seed oil, and shea butter, $45.
REN Skincare Omega 3 Overnight Lipid Renewal Serum. This serum restores and enhances skin lipid structure which in turn stimulates skin's natural renewal and regeneration, boosting moisture retention, and soothing sensitivity. Bio Active ingredients include: omega 3 rich vegetal plankton extract and gold of pleasure oil, rosehip seed oil, and wheat germ oil. Apply REN Skincare Omega 3 Overnight Lipid Renewal Serum under your might cream, $60.
REN Skincare Frankincense and Bosewellia Serrata Revitalizing Night Cream which is a multi-active cream formulated to moisturize, nourish and rejuvenate your skin at night. Ingredients include: concentrated bio actives of vitamins C, A, and E to boost collagen formation, cell renewal and repair. Boswellia Serrata Bark works together with Frankincense to relax facial muscles ans ease micro-contractions to prevent the appearance of expression lines and wrinkles, $55.
REN Skincare F10 Enzymatic Smooth Radiance Facial Mask is formulated to gently exfoliate and detoxify, boost cell renewal and leave the complexion smooth, toned and radiant. Ingredients include: bio active enzymes from papaya, vitamins C from Barbados Cherry Extract, and essential oils of orange, mandarin and grapefruit, Arctic Blackcurrant Oil, $37.
Talking Makeup is happy to welcome Beauty Interviews, a new site in our network.  Beauty Interviews is all about cool interviews with the people behind some of the famous makeup brands like smashbox cosmetics, REN Skincare, and beautyADDICTS and more.
Beauty Interviews is a great place to get to know the founders of your favorite cosmetics products and the behind the scene of their creation.  Beauty Interviews will also incude interviews with makeup atists, hair dressers, and expert stylists. Check it out here:  Beauty Interviews.com