All Posts Tagged With: "face wash"
My morning started with this face cleanser: REN Micro Polish Cleanser and it's simply lovely. It exfoliates skin with amber microbeads, they feel gentle. It lathers nicely but not too much to a point where it's hard to rinse off. And it has a citrus refreshing scent. Other Bio Active ingredients include: Papaya Enzyme, Glycolic and Lactic Acid, Arctic Seabuckthorn Oil.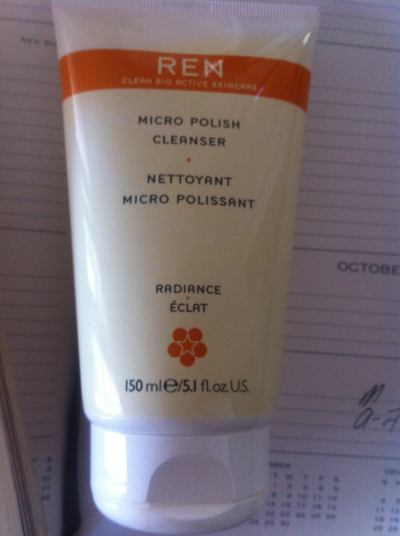 REN Micro Polish Cleanser
Also in the NEW REN Radiance Range and I really like using…
Anti Aging Skincare. Love the NeoStrata Foaming Glycolic Wash it's very gentle and smells fresh and citrusy.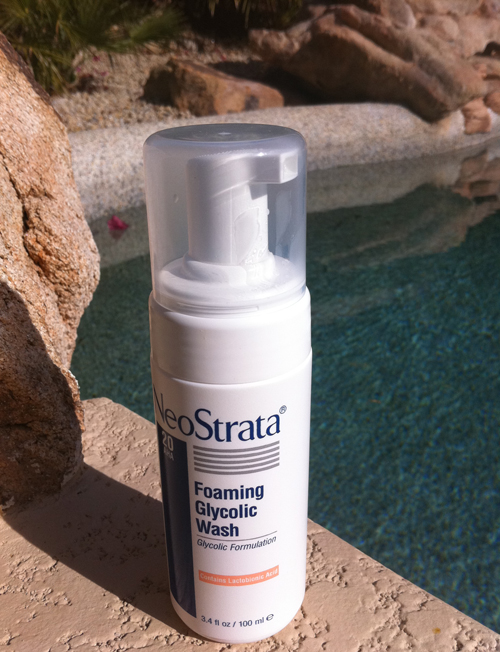 Neo Strata Foaming Glycolic Wash the company description: A pH-balanced, soap-free formulation for deep cleansing without irritation.
How does The Hills star Lo Bosworth keep her skin looking great despite her busy reality star schedule? Talking Makeup has just found out that Bosworth keeps her combination skin looking flawless with PURPOSE Gentle Cleansing Wash. She raves about the product: "It's my favorite face wash; it's amazing!"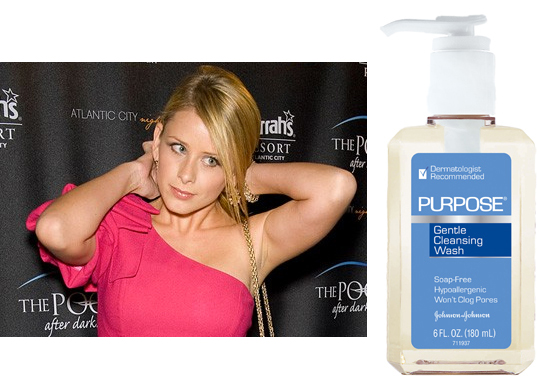 Watch: Marta Walsh loving Clean & Clear Morning Burst Facial Scrub with Vitamin C & Ginseng and Clean & Clear Morning Burst with with Lemongrass and Fruit Extracts. Yes, I'm a Clean & Clear kinda girl:)
The Clean & Clear Shine Control Facial Scrub with Lemongrass & Fruit Extracts saved my after flight tired face on my recent trip to New York city. GOOD. This face scrub feels incredibly invigorating in the morning, or really anytime. The scent is very relaxing. It is gentle enough to use every day (works for me!). Although it's a scrub the exfoliating beads are not coarse, or as I call it 'aggressive'. It's a cross between a face scrub and a face wash. And you can get it at your local drug store without spending an arm and a leg.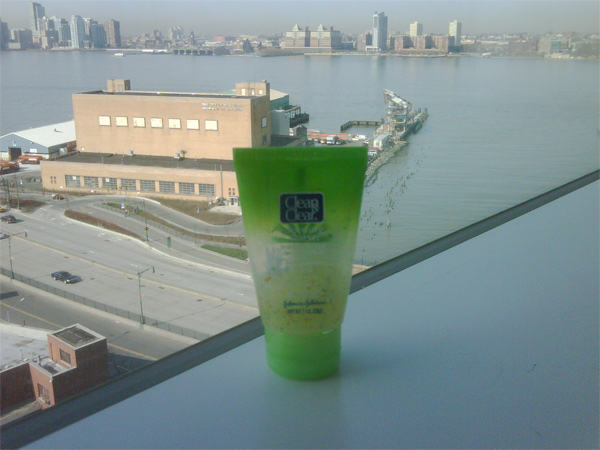 Clean & Clear Shine Control Facial Scrub with Lemongrass & Fruit Extracts looking pretty by the window at The Standard Hotel room in New York City (what a view!)
Holiday parties are just around the corner and after a year of pinching pennies, we all deserve to kick back and enjoy, while looking absolutely fabulous! So maybe you have to skip that new dress – no problem! You can get a stunning new look simply by heading to your nearest drugstore. Here are some tips on how to hit those holiday parties looking (and feeling) like a million bucks by spending only a few:
Beauty is really skin deep
Want to look younger? Brighter? Beautiful? Don't we all… And now we can! RoC's new Multi-Correxion Skin Perfecting System is clinically shown to transform skin in just two weeks! The three-step system has all you need for you daily skin routine and works to combat multiple signs of aging so you get transformational results.