All Posts Tagged With: "dry skin"
To help combat the effects of the long, dry winter months and restore skin's natural radiance in the new year, SK-II introduces their new GenOptics collection – SK-II GenOptics Aura Essence & SK-II GenOptics Spot Essence. After a busy holiday season leaves skin dull and dehydrated, these new lightweight serums will brighten and hydrate skin to reveal a radiant, glowing complexion.
SK-II GENOPTICS:
NEW from Lumene and available at CVS/pharmacy the Lumene Sensitive Touch 5 Min SOS Cream. I'm into clean, perfume-free, and non-greasy body creams and this products by Lumene is just  perfect.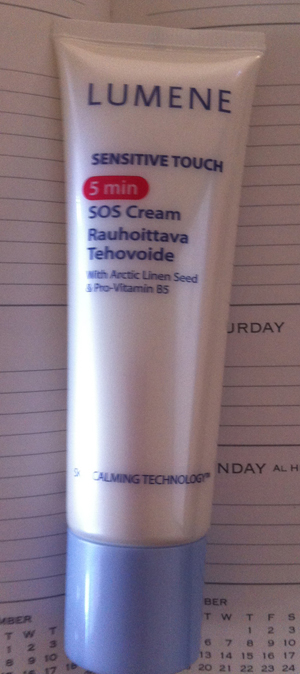 Lumene Sensitive Touch 5 Min SOS Cream NEW
Lumene Sensitive Touch 5 Min SOS Cream is formulated to help dry, cracked, irritated skin. It can be applied to face, body, heels, elbow and hands. It's alcohol-free, colorant-free, and paraben-free, and silicon-free. Other ingredients: 100% organic Linen Seed, pro-vitamin B5 and a new calming technology terapeptide.
Hollywood's leading ladies such as Zoe Saldana and Demi Moore stepped onto the red carpet at Oscars 2010 looking gorgeous and glowing from head to toe, showing no signs that they have been effected by the winter weather that has left the rest of us and our skin in need of rescue.
In an easy 4 steps, anti-aging skin care specialist Dr. Adrienne Denese gives you the answer to how celebs shed the dry, dull skin of winter and how you too can achieve the same red carpet radiance!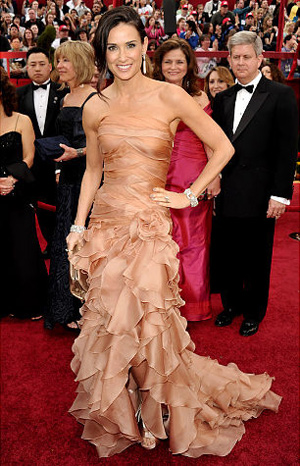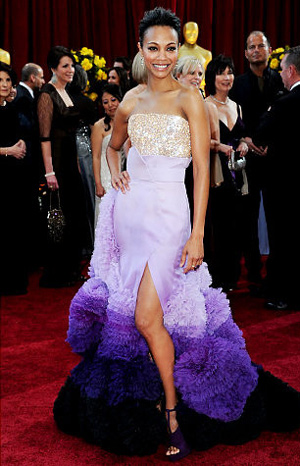 How-to achieve radiant skin by Anti-aging Expert Dr. Adrienne Denese:
STEP 1: EXFOLIATE
It is important to get rid of dead skin cells; they are what make your skin look dead and old.  They have a rough texture so they block out skin's natural radiance and that natural glow. If you self tan, you need a freshly exfoliated canvas. Otherwise the self tan will come out to be blotchy. This applies for face and body alike. Product Suggestion: Dr. Denese Damage Reversal Pads, $45 (60 pads)
CHANEL introduces new skincare for Spring: CHANEL Hydramax + Active Nourishing Cream for Dry Skin & hydramax + Active lip care, and UV Essentiel Multi-Protection Daily UV Care SPF 50.
CHANEL Hydramax + Active Nourishing Cream for Dry Skin & hydramax + Active lip care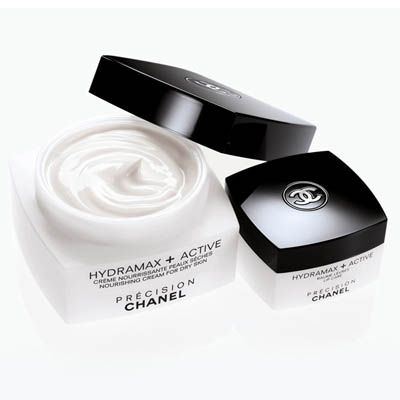 Hydramax + Active Nourishing Cream for Dry Skin: Extremely dry skin not only lacks moisture at the heart of cells, it also lacks lipids — nutrients that form a protective barrier that maintains and controls skin's hydration levels at the surface and deep within the epidermis. To answer the special needs of dry skin, CHANEL Research reveals the latest addition to the HYDRAMAX + ACTIVE Collection: HYDRAMAX + ACTIVE Nourishing Cream for Dry Skin.
CHANEL 2010 SPRING/SUMMER HAUTE COUTURE BEAUTY: Get The Look and makeup tutorial.
"Karl Lagerfeld gave me three key words: Neon Baroque, Chemical Pastels and Liquid Silver. For the lips I used the new Summer 2010 Rouge Allure Lipstick in Genial. This coral shade perfectly matched the Technicolor and Neon Baroque spirit Karl wanted for the makeup at this show."- Peter Philips, Global Creative Director of CHANEL Makeup.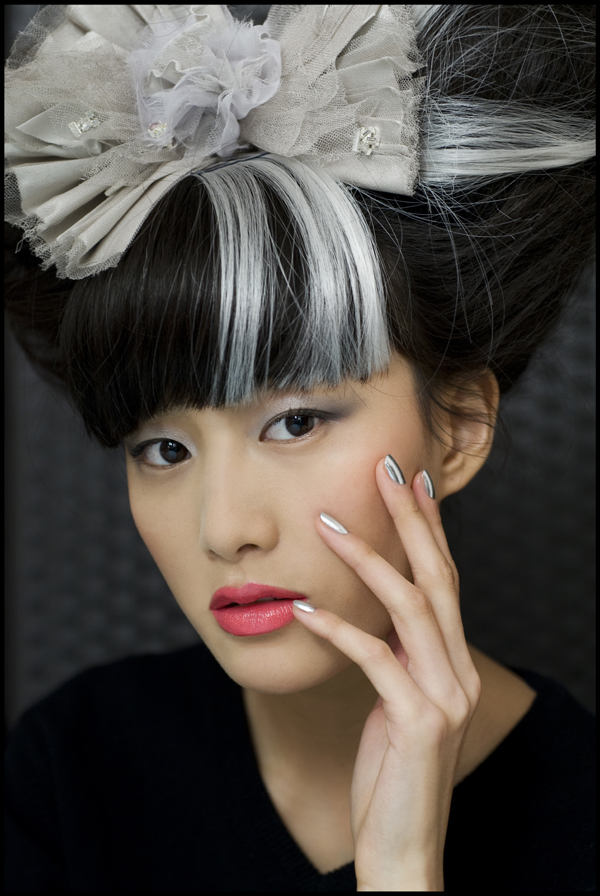 Photo Credit: vincent lappartient – photographe
Marta Walsh says: I love the CHANEL Spring/Summer 2010 makeup, particularly the coral lips and the silver nail polish. I also loving the grey and white highlights on model's hair, and yes, the hairstyle.
Peter used the following CHANEL products to create the runway beauty looks:
Skincare:
Skin prepared with Hydramax + Active Nourishing Cream for Dry Skin (Available in March 2010)
Complexion: Base Lumiere Illuminating Makeup Base Pro Lumiere Professional Finish Makeup SPF 15
Poudre Universelle Libre Natural Finish Loose Powder
Stylo Eclat Lumiere Highlighter Face Pen
Correcteur Perfection Long Lasting Concealer
Just tried and loved Michael Todd Cosmetics KNU Anti-Aging Tri Complex moisturizer, $130. It is THE perfect moisturizer for the cold and dry winter months because it is thick and super hydrating. Did you know that this cream has a high concentration of purified snail secretion? According to the Michael Todd website scientists have concluded that this same substance can aid many human skin disorders because of its regenerative properties. Who knew? I'm an Escargot fan, that means I eat snails. Really, I love Escargot. Does this also mean it's good for me? Food for thought for sure. Nevertheless, my first reaction to KNU Anti-Aging Tri Complex was: "WOW".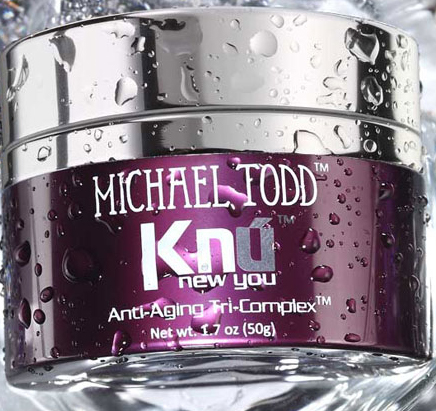 The following are Marta's picks of her favorite skincare products for face and body & also perfume 2009 ! Please note that the numbers don't go in order of importance.
Hey guys, I don't look a day over 25 thanks to my top skincare products LOL (see images below).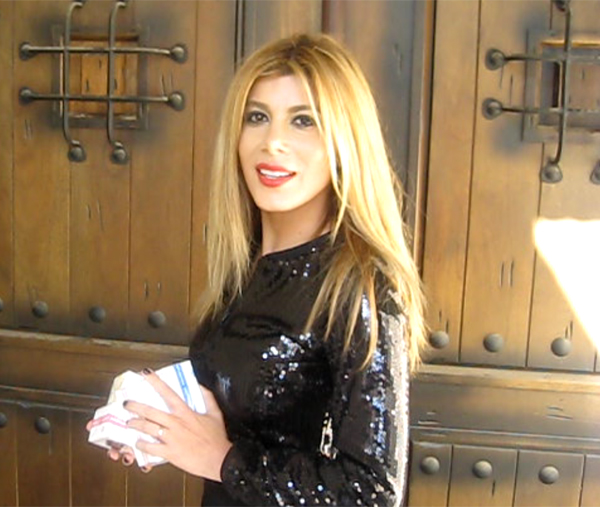 Marta Walsh Founder & Editor of Talking Makeup
Face Cleanser
1. Philosophy purity made simple one-step facial cleanser
2. CHANEL PRECISION Gel Purete: Purity + Anti Pollution Foaming Gel Cleanser
3. Liz Earle Cleanse & Polish Hot Cloth Cleanser
4. Mission Skincare Active Daily Facial Cleanser Sweet Citrus By Serena Williams5. Purpose Gentle Cleansing Wash 
5. Mario Badescu Enzyme Cleansing Gel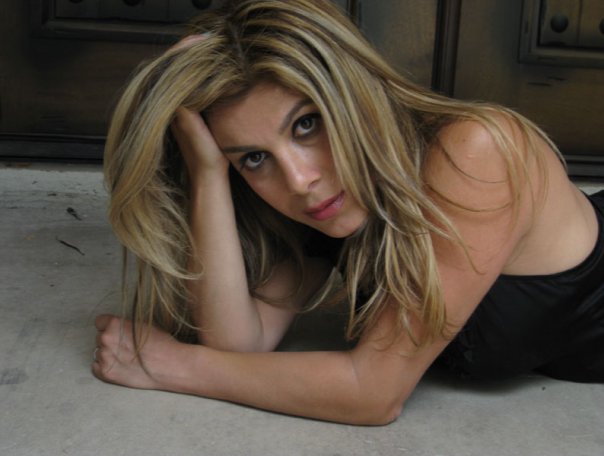 Makeup Removers & Eye Makeup Removers
1. Boscia MakeUp BreakUp Cool Cleansing Oil
2. La Roche-Posay Rosaliac Micellar Make-Up Removal gel Cleanses and Soothes Face & Eyes
3. Lumene Eye Makeup Remover Senstive Touch
4. Almay Oil-Free Eye Makeup Remover Pads
5. Talika lash conditioning cleanser oil free mascara & waterproof mascara
6. Physicians Formula Organic Wear Facial Makeup Remover Lotion
7. Pampers Sensitives Fragrance Free Baby Wipes
Combat dry and dehydrated winter skin with Sunday Riley's NEW Juno Serum and L'Occitane's NEW Shea Face Care.
Sunday Riley's Juno Serum ($125 for 30 ml) is 100% natural serum launching at the end of January 2010 from Sunday Riley Modern Skincare. This multi-tasking oil provides an instant glow – perfect for a new look for the new year! It is extremely high in natural retinol,Vitamin C, Essential Amino Acids, Omega-3, 6, & 9, UV shields, and natural Anti-Inflammatory agents. Skin type: Normal to Dry, even exzema prone. Celeb fans of the line include Leighton Meester, Blake Lively, and Vivica A Fox. Available: at barneys.com

The holidays are a fantastic time to relax with a hot toddy (or four) and catch up with friends and family. But what to do when your 20-minute cameo at a holiday fete turns into all-nighter? We've scooped these look-fresh tips from the Bloggerati to keep you focused on getting your hands on that egg sandwich–not on how pale and tired you look.
Nothing wakes me up after a big night like Orlane Absolute Radiance Lightbox. If my skin is too dry, I also love June Jacobs Cranberry Pomegranate Moisture Mask. For under eyes dark circles, nothing beats Talika Eye Therapy Patch. And, the day after a big night, I carry my YSL Touch Eclat in my purse at ALL times. -Talking Makeup
Read full article in dailymakeover.com
Not mentioned in the article I would like to add Marta's must-have to wake up face in the morning AmorePacific Moisture Bound Skin Energy Hydration Delivery System, $35. I'm addicted to this stuff. I'm already finishing the bottle, almost time for next one. Available at sephora.com
ENESSA'S New Organic Shea Body Souffle features African Shea Butter with natural nutty scent, citrus oils & no artificial colors or preservatives, moisturizing dehydrated CHAPPED skin in cold dry weather.
I like to use the ENESSA Organic Shea Body Souffle on small areas at the time such as my legs, elbows and feet. It smells a bit like citrus and clean. And my skin keeps super soft for hours.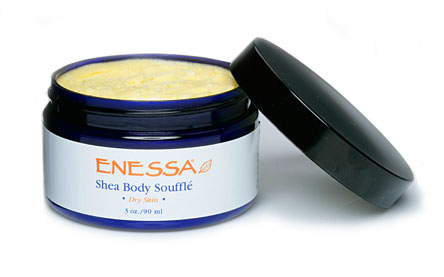 More about ENESSA Organic Shea Body Souffle: A moisturizer that has that feels like velvety smooth butter with colorful textured grains, the new Shea Body Souffle by Enessa is a luxurious blend of organic oils that richly moisturize dehydrated, chapped skin in cold or dry climates.