All Posts Tagged With: "Nude Skincare"
Nude skincare is one of the best anti-aging natural skincare line (so good I wish I've invented it). Most natural skincare feel super greasy and have overpowering oil scents that actually turn-me-off and make me resort back to traditional skincare lines. Nude is the most clever one. It is designed to be natural but also be effective just like your normal anti-aging skincare products. It's a bit like a veggie or soy burger ha! It kinda almost feels and smellsnormal, real.
NUDE SKINCARE
Nude Skincare products include:
I like the Nude Skincare Cleansing Facial Oil. At first I wasn't sure how to use it: on dry or wet skin. The best way I found is in the shower with warm water, so wet skin. The oil then turn into a light milk and doesn't feel like oil anymore. It is super gentle and feels nice on the skin.
Nude Skincare founder Bryan Meehan interviews with Marta Walsh. Read my vintage interview with Bryan.
In my best skincare list Nude Skincare Advanced Renewal Serum. Instant skin quencher and hydrator right after shower and before applying my day cream. Nude Skincare, created by British businessman Bryan Meehan, is changing the natural skincare world by bringing to us eco-friendly and natural products that actually work!

Nude Skincare Advanced Renewal Serum a great British import
Nude Skincare's Bryan Meehan interviews with Marta Walsh
Get up close and personal with the latest beauty must-have from cult-skincare brand NUDE. Meet NUDE co-founders Ali Hewson (wife of BONO of U2)  of the organic fashion label Edun, and Bryan Meehan of the UKs organic grocer Fresh & Wild, as they unveil their new Advanced Cellular Renewal Serum, the holy grail of natural skincare.

When: Sunday, September 12th, 2010
1pm – 4 pm
Where: Barney's New York
Madison and 60th Street, Lower Level
Organic Skincare, Natural Skincare. Here's Marta Walsh's take on Organic Skincare or Natural Skincare. I'm very picky when comes to the latest trend in the beauty market and the magic word: 'Organic'. Just because a product says it's organic does not make it a good product. Often time some organic products are greasy with all their natural oils, smell too ylang ylang or a strong lavender and are off putting to me. Quite frankly, some of them don't seem to work in cleaning my face or keeping my face super hydrated. Only select few get it right. The 1st brand that comes to mind is NUDE Skincare founded by Bryan Meehan which is a brilliant organic skincare line that actually works for me. I also like REN skincare, also a British import. In the USA I love ARCONA Los Angeles skincare line.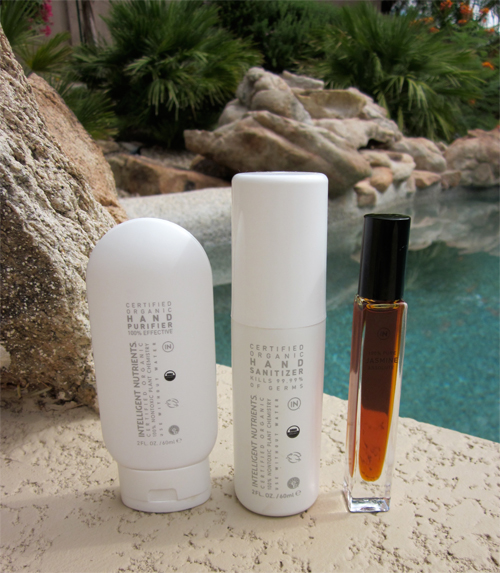 My latest discovery is Intelligent Nutrients Certified Organic and these three products smell amazing and are not greasy! I haven't tried the rest of the line, but these 3 are good. L to R: Certified Organic Hand Purifier, Certified Organic Hand Sanitizer, and Certified Organic 100% Pure Jasmine Absolute. The brand was founded by Horst M. Rechelbacher.
Nude Skincare: Nude Cleansing Facial Oil is a luxurious and effective detergent-free cleanser and eye-makeup remover for normal-to-dry skin. Now available in 100ml travel size, $36. This cleanser will effectively remove even the most stubborn make-up (including smokey eyes). Omega 3 and Vitamin E deeply cleanse and nourish for soft skin in seconds. Warm between hands and massage onto dry face. Apply warm water to form a light milk and rinse clean.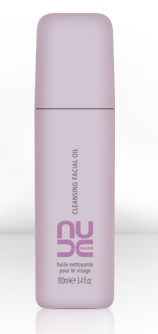 Marta Walsh says: If you love the Japanese way of cleaning face with oil then you might also love Nude's Cleansing Facial Oil. Nude skincare products are my ultimate favorite. Probably one the best natural skincare lines on the market today.
The following are Marta's picks of her favorite skincare products for face and body & also perfume 2009 ! Please note that the numbers don't go in order of importance.
Hey guys, I don't look a day over 25 thanks to my top skincare products LOL (see images below).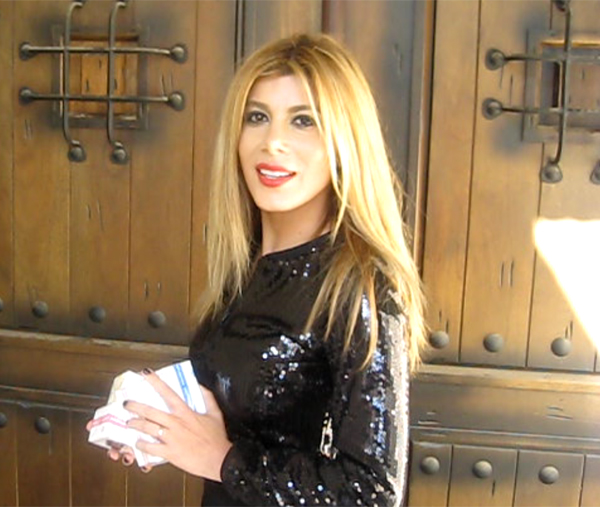 Marta Walsh Founder & Editor of Talking Makeup
Face Cleanser
1. Philosophy purity made simple one-step facial cleanser
2. CHANEL PRECISION Gel Purete: Purity + Anti Pollution Foaming Gel Cleanser
3. Liz Earle Cleanse & Polish Hot Cloth Cleanser
4. Mission Skincare Active Daily Facial Cleanser Sweet Citrus By Serena Williams5. Purpose Gentle Cleansing Wash 
5. Mario Badescu Enzyme Cleansing Gel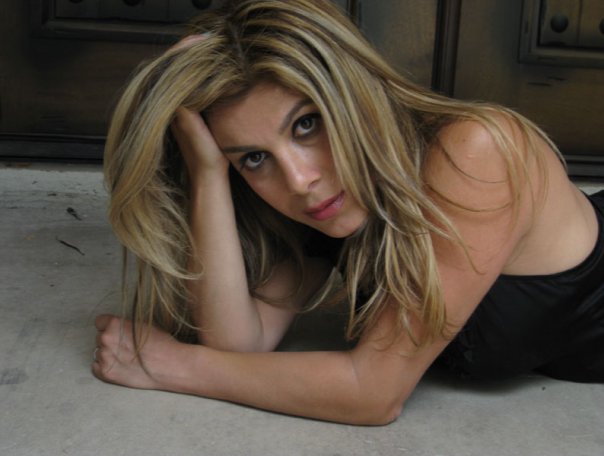 Makeup Removers & Eye Makeup Removers
1. Boscia MakeUp BreakUp Cool Cleansing Oil
2. La Roche-Posay Rosaliac Micellar Make-Up Removal gel Cleanses and Soothes Face & Eyes
3. Lumene Eye Makeup Remover Senstive Touch
4. Almay Oil-Free Eye Makeup Remover Pads
5. Talika lash conditioning cleanser oil free mascara & waterproof mascara
6. Physicians Formula Organic Wear Facial Makeup Remover Lotion
7. Pampers Sensitives Fragrance Free Baby Wipes
Watch Marta's vlog talking about her favorite face cleansers and makeup removers.
Products mentioned in Marta's vlog:
PURPOSE Gentle Cleansing Wash, $5.99
Nude Skincare Facial Scrub, $52
RAW Essentials RAW-finish Rigorous Face Scrub, $19.50
LA Roche-Posay Rosaliac Micellar Make-Up Removal Gel, $24.50
Talika lash conditioning cleanser oil free, $24
Physicians Formula Organic wear Facial Makeup Remover Lotion, $9.95
Looking for great green face scrubs. When I say green I mean chemical free, natural, and organic.
Nude Skincare Facial Scrub, $52: Pure addiction for Marta:) This facial scrub is so gentle and silky feeling yet effective in making my skin smooth, exfoliated, and ready for my face cream. Available at Sephora, sephora.com and www.nudeskincare.com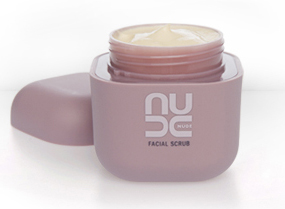 RAW Essentials by Carol Alt RAW-finish Rigorous Face Scrub, $19.50: Super silky scrub and very soothing to my skin. Smells a bit like citrus which makes it perfect for my morning shower. I have a suggestion for RAW Essentials by Carol Alt: Please make a body scrub with this formula! It would be amazing. My hubby is also a fan. Formulated with 40% pure aloe with Jojoba round micro-beads. Gently removes dead skin cells and promotes healthy cell renewal. Suitable for all skin types. Visit: www.rawessentials.com foe more details.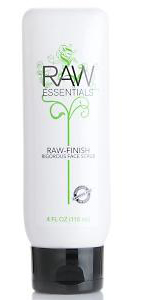 The NUDE Selection: An essential collection featuring beauty editor favorites, showcased in an elegant package. The Selection Box offers a skincare regime handpicked by experts and is the perfect stocking stuffer or holiday treat.