All Posts Tagged With: "Clean & Clear"
Get Demi Lovato's rocker-chic look from her PSA with CLEAN & CLEAR and DoSomething.org. Talking Makeup has all the details on what Lovato wore on the shoot and how to get her beauty look.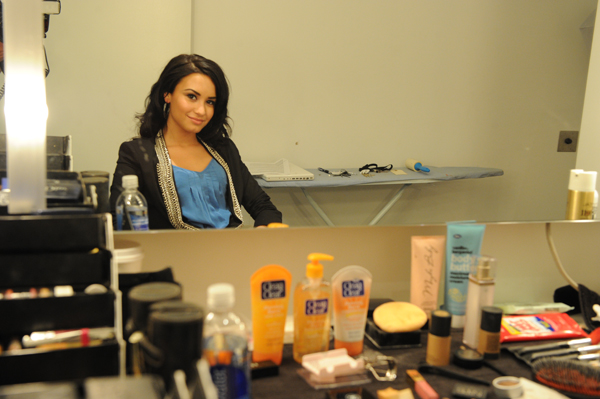 Style & Wardrobe: Shoes: Steven Madden. Jacket: Mason. Pants: Rock & Republic. Top: Urban. Earrings: Express Jewelry. Bracelet: Her own.
Skincare & Makeup: Before a shoot (and the blinding bright lights), it's important to prep the skin with products that will leave skin looking radiant and flawless. Scrub – Before a shoot, Demi starts with CLEAN & CLEAR Morning Burst Facial Scrub, it has Vitamin C and Ginseng to kickstart your morning, and gently exfoliates, leaving skin looking refreshed and radiant.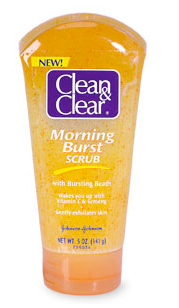 Watch: Marta Walsh loving Clean & Clear Morning Burst Facial Scrub with Vitamin C & Ginseng and Clean & Clear Morning Burst with with Lemongrass and Fruit Extracts. Yes, I'm a Clean & Clear kinda girl:)
The Clean & Clear Shine Control Facial Scrub with Lemongrass & Fruit Extracts saved my after flight tired face on my recent trip to New York city. GOOD. This face scrub feels incredibly invigorating in the morning, or really anytime. The scent is very relaxing. It is gentle enough to use every day (works for me!). Although it's a scrub the exfoliating beads are not coarse, or as I call it 'aggressive'. It's a cross between a face scrub and a face wash. And you can get it at your local drug store without spending an arm and a leg.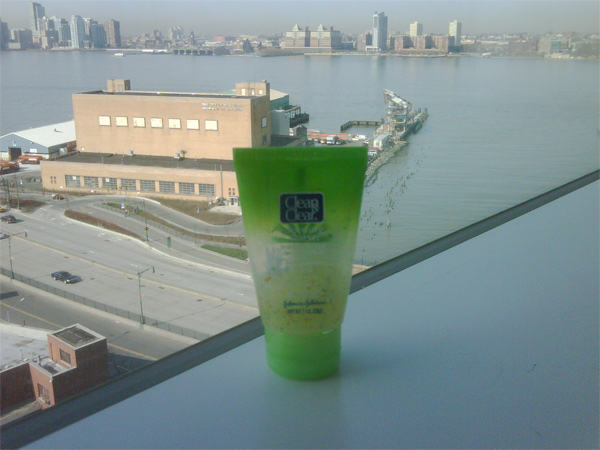 Clean & Clear Shine Control Facial Scrub with Lemongrass & Fruit Extracts looking pretty by the window at The Standard Hotel room in New York City (what a view!)
The following are Marta's picks of her favorite skincare products for face and body & also perfume 2009 ! Please note that the numbers don't go in order of importance.
Hey guys, I don't look a day over 25 thanks to my top skincare products LOL (see images below).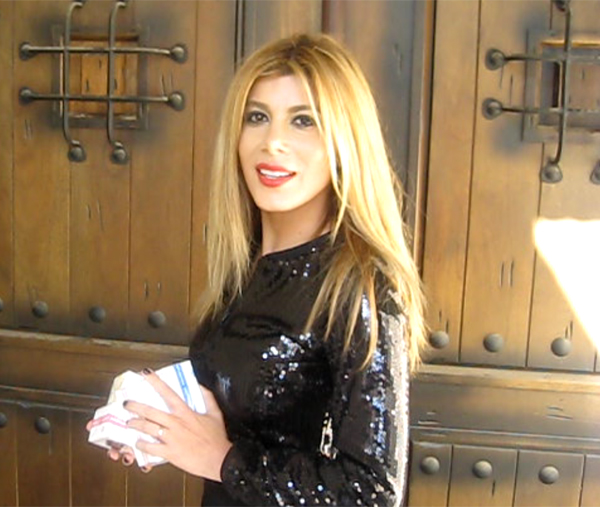 Marta Walsh Founder & Editor of Talking Makeup
Face Cleanser
1. Philosophy purity made simple one-step facial cleanser
2. CHANEL PRECISION Gel Purete: Purity + Anti Pollution Foaming Gel Cleanser
3. Liz Earle Cleanse & Polish Hot Cloth Cleanser
4. Mission Skincare Active Daily Facial Cleanser Sweet Citrus By Serena Williams5. Purpose Gentle Cleansing Wash 
5. Mario Badescu Enzyme Cleansing Gel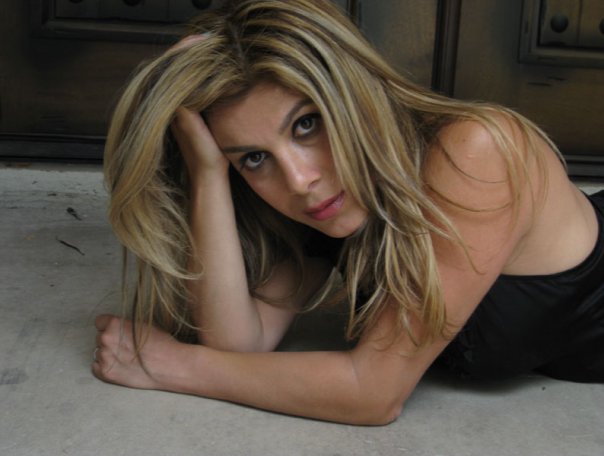 Makeup Removers & Eye Makeup Removers
1. Boscia MakeUp BreakUp Cool Cleansing Oil
2. La Roche-Posay Rosaliac Micellar Make-Up Removal gel Cleanses and Soothes Face & Eyes
3. Lumene Eye Makeup Remover Senstive Touch
4. Almay Oil-Free Eye Makeup Remover Pads
5. Talika lash conditioning cleanser oil free mascara & waterproof mascara
6. Physicians Formula Organic Wear Facial Makeup Remover Lotion
7. Pampers Sensitives Fragrance Free Baby Wipes
Holiday parties are just around the corner and after a year of pinching pennies, we all deserve to kick back and enjoy, while looking absolutely fabulous! So maybe you have to skip that new dress – no problem! You can get a stunning new look simply by heading to your nearest drugstore. Here are some tips on how to hit those holiday parties looking (and feeling) like a million bucks by spending only a few:
Beauty is really skin deep
Want to look younger? Brighter? Beautiful? Don't we all… And now we can! RoC's new Multi-Correxion Skin Perfecting System is clinically shown to transform skin in just two weeks! The three-step system has all you need for you daily skin routine and works to combat multiple signs of aging so you get transformational results.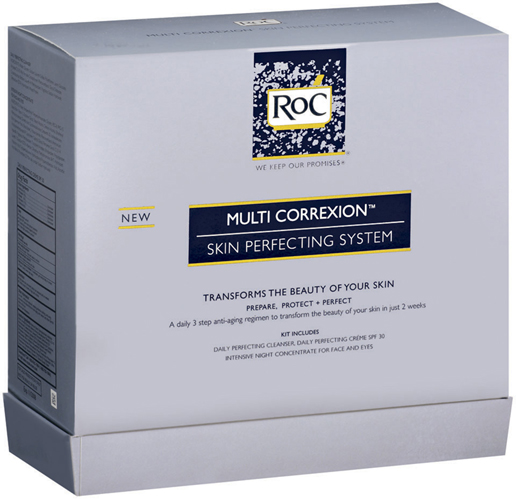 Brought To You By Clean & Clear: Watch Celia & Chloe in a limo, together with other gorgeous Clean & Clear contest winners, on their way to Hanna Montana Movie London Premier. It is a day full of glamour rubbing shoulders with celebrities on the red carpet.
Celia & Chloe are friends on a journey to their night of fame. Every episode showed how Celia & Chlöe were getting closer to the ultimate red-hot European Premiere of the new Hannah Montana movie.
Talking Makeup is excited to bring to you Celia & Chloe Episode 10 where the girls actually at the Hannah Montana premiere, walking down the red carpet!!! Check it out!

Celia & Chloe Episode 10 is featured on www.misslush.com
Go to Bebo channel http://www.bebo.com/Celiaandchloe to watch all the previous Celia & Chloe episodes & to enter a competition where you can enter to WIN some fab prizes with the theme 'Get the perfect red carpet look' – £150 Topshop voucher, £100 Toni & Guy voucher, £70 HMV voucher, £50 Nails Inc & a range of products from Clean & Clear. 3 lucky winners will each win all of these prizes!
WOW! What are you waiting for, SO COOL:)
To kick off Prom season CLEAN & CLEAR partnered with the CW's hit show, "90210," to countdown to the West Beverly High School Prom, offering teens the chance to enter their "Countdown to Prom" sweepstakes and win the chance of a lifetime – a walk-on role on "90210."
On Tuesday, May 12 at 9pm EST, best friends Jenna Matus and Kayla Law (of Hauppauge, New York) will become the newest stars of "90210." The teens will also appear in a CLEAN & CLEAR TV commercial during the show with up-and-coming Atlantic Records recording artist, Shanna Crooks, as well as in a spot featuring their entire behind-the-scenes experience on set.

And how did they prepare for their close ups? With CLEAN & CLEAR products, of course! As the teen skincare expert, CLEAN & CLEAR understands that teens want to feel confident and have beautiful-looking skin on Prom night. So, in conjunction with Prom season, the brand launched the "Countdown to Clear Skin" on CleanandClear.com. This eight week program utilizes the CLEAN & CLEAR ADVANATGE Acne Control Kit and is designed to help teens track their clear skin progress, ensuring picture-perfect skin for the big night.
Talking Makeup together with Clean & Clear is giving a away 3 Prom Beauty Kits to 3 lucky winners!
Instructions:
1. Go to Talking Makeup's YouTube Channel and become a subscriber.
2. Leave a comment.
3. Must be US Resident.
4. We are going to draw 3 lucky winners next Wednesday April 1st, 2009.
Good Luck!:)
CLEAN & CLEAR Invites Teens to get Prom-Perfect Skin and Enter to win a 90210 Pre-Prom Party!. CLEAN & CLEAN and Seventeen Magazine are kicking off prom season by inviting teen girls to enter for the chance to win a 90210-style pre-prom party with their best friends!
To enter to win log on to www.cwtv.com/contest/enter/prom-prep-enter  the contest is open through April 27th.

CLEAN & CLEAR will ensure that you are ready to head to prom with beautiful looking skin by providing these easy steps to maintaining and achieving prom-perfect skin…
Be sure not to miss the MTV premiere of this summer's biggest teen movie the "American Mall" tonight, Monday, August 11th at 9 pm ET/PT presented by Clean & Clear!
From the creators behind "High School Musical," the "American Mall" features a soon to be all-star cast involved in the age old story of a teenage love triangle. Combining the fun of young love, shopping, and the power of music – the "American Mall" is the most highly anticipated teen movie premiere and summer DVD release this year!
With back-to-school time just around the corner, why not start off this school year right with great skin?! The cast of the American Mall all used the Clean & Clear Advantage Blackhead Eraser Exfoliating Cleanser to get their skin camera-ready and keep it blackhead-free while on-set. Check out the gorgeous, picture-perfect clear skin of the cast members below: