All Posts Tagged With: "ARCONA"
Organic Skincare, Natural Skincare. Here's Marta Walsh's take on Organic Skincare or Natural Skincare. I'm very picky when comes to the latest trend in the beauty market and the magic word: 'Organic'. Just because a product says it's organic does not make it a good product. Often time some organic products are greasy with all their natural oils, smell too ylang ylang or a strong lavender and are off putting to me. Quite frankly, some of them don't seem to work in cleaning my face or keeping my face super hydrated. Only select few get it right. The 1st brand that comes to mind is NUDE Skincare founded by Bryan Meehan which is a brilliant organic skincare line that actually works for me. I also like REN skincare, also a British import. In the USA I love ARCONA Los Angeles skincare line.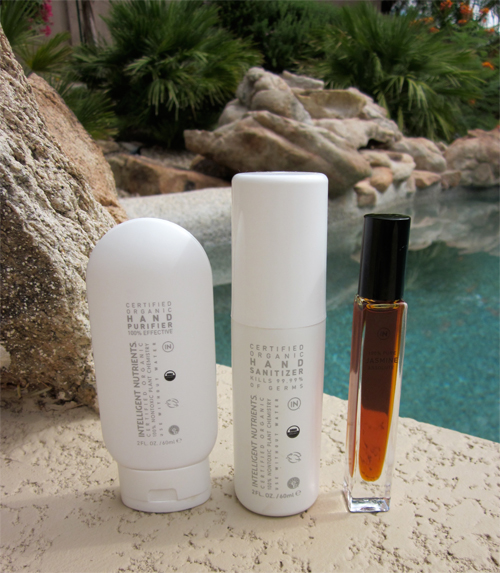 My latest discovery is Intelligent Nutrients Certified Organic and these three products smell amazing and are not greasy! I haven't tried the rest of the line, but these 3 are good. L to R: Certified Organic Hand Purifier, Certified Organic Hand Sanitizer, and Certified Organic 100% Pure Jasmine Absolute. The brand was founded by Horst M. Rechelbacher.
Anna Kendrick Oscars 2010: Get The Look
Anna Kendrick, Oscars 2010 best supporting actress nominee. Makeup Artist: Sara Glick. Overall Inspiration: Youthful, ethereal beauty—think soft, natural glowing skin.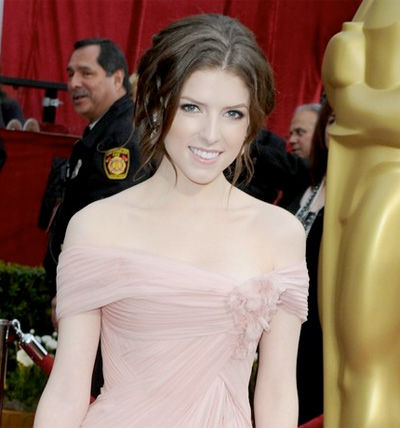 Skincare—Prep: "Anna has beautiful skin and doesn't need much to make it glow. I prepped her skin with a light, all natural moisturizer to help it stay hydrated throughout the night. " Prepped with Arcona's Magic White Ice to protect, nourish and hydrate skin.
Makeup Artist Sara Glick to use Arcona Natural Luxury Skincare and Tarte Cosmetics to create the Oscar 2010 beauty look for presenter and best supporting actress nominee Anna Kendrick.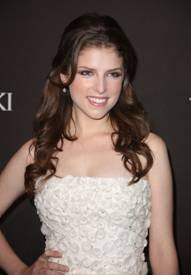 Arcona will be helping Vera Farmiga get red carpet ready for the Golden Globes – skincare wise, that is.
Golden Globes Nominee Vera Farmiga will be getting an in-room facial from Arcona's star esthetician Brandi Brown. Vera will be treated to Arcona's exclusive Facial Contouring Treatment – which includes an intensive acupressure massage that tones, lifts and tightens – leaving skin with a beautiful glow.

Other Arcona devotees to visit the studio this weekend:
· Emily Deschanel, Bones
· Joan Allen, Georgia O'Keefe
The following are Marta's picks of her favorite skincare products for face and body & also perfume 2009 ! Please note that the numbers don't go in order of importance.
Hey guys, I don't look a day over 25 thanks to my top skincare products LOL (see images below).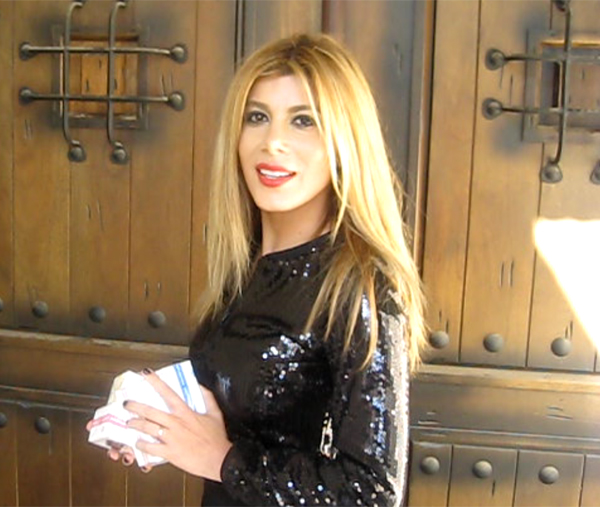 Marta Walsh Founder & Editor of Talking Makeup
Face Cleanser
1. Philosophy purity made simple one-step facial cleanser
2. CHANEL PRECISION Gel Purete: Purity + Anti Pollution Foaming Gel Cleanser
3. Liz Earle Cleanse & Polish Hot Cloth Cleanser
4. Mission Skincare Active Daily Facial Cleanser Sweet Citrus By Serena Williams5. Purpose Gentle Cleansing Wash 
5. Mario Badescu Enzyme Cleansing Gel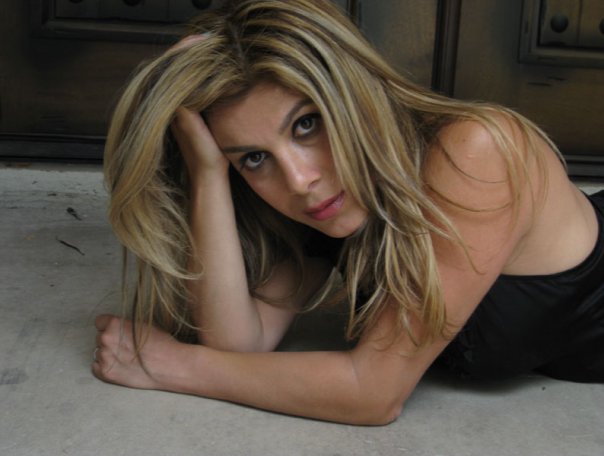 Makeup Removers & Eye Makeup Removers
1. Boscia MakeUp BreakUp Cool Cleansing Oil
2. La Roche-Posay Rosaliac Micellar Make-Up Removal gel Cleanses and Soothes Face & Eyes
3. Lumene Eye Makeup Remover Senstive Touch
4. Almay Oil-Free Eye Makeup Remover Pads
5. Talika lash conditioning cleanser oil free mascara & waterproof mascara
6. Physicians Formula Organic Wear Facial Makeup Remover Lotion
7. Pampers Sensitives Fragrance Free Baby Wipes
Vera Farmiga was sporting red lips at the Up in the Air LA Premier on Monday, November 30th, 2009, Westwood, Los Angeles, CA. Vera was wearing a dress by Dolce & Gabbana and her makeup look was created by Tina Turnbow, a Natural Makeup Artist.
"Vera's look was simple glamour: Her dress was ephemeral – a white, almost grecian Dolce & Gabbana, and I wanted her makeup look to shine forth her beautiful features, while keeping that simple, effortless air."-Tina Turnbow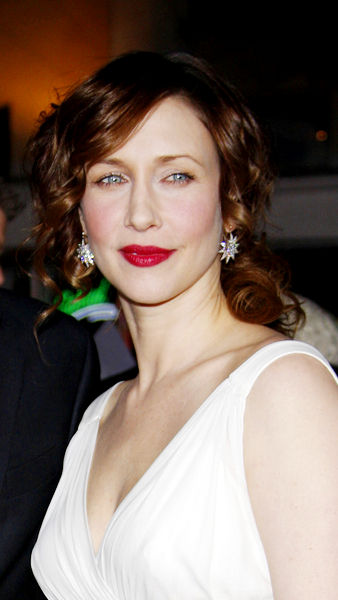 Face Products: "Vera has a beautiful, fair complexion, so I kept it simple – with a lightweight foundation and finished with a light, rosy blush.
Foundation: Almay Pure Blends Mineral Makeup in Fair – "l love that this foundation is 97.4% natural"
Blush: Revolution Organics Freedom Glow Beauty Balm in Blushed – "It's a beautiful cream stick that creates very natural-looking rosy cheeks." Mineral Fusion Blush in
Trace "a soft, baby pink to highlight cheek bones"
Powder: Tarte Provocateur SPF 8 Pressed Mineral Powder & Compact in Fair
New York Fashion Week Spring 2010 Report: The makeup look for the Julie Haus fashion show was created by Stila for Beauty.com.
The Look at Julie Haus:
Makeup: Stila for Beauty.com
Hair: Oscar Blandi for Beauty.com
Skincare: Arcona for Beauty.com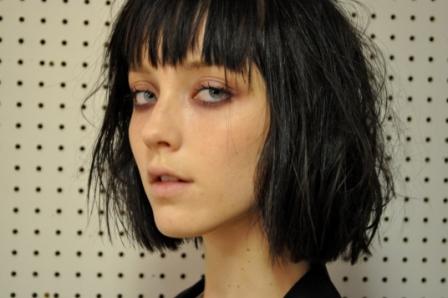 Nails: Lippmann for Beauty.com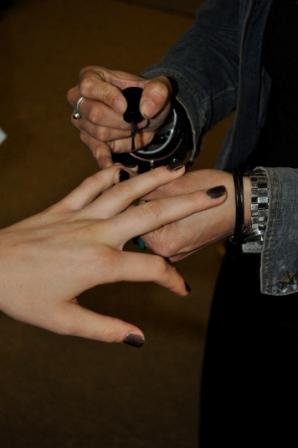 I would like to share with you some of my favorite toners for this week:
SAMPAR Skin Quenching  Mist rose & geranium: An alcohol-free spray-on toner which you can spray morning and night to face, neck and eyes. I'm not ready for my day unless I spray this invigorating mist by SAMPAR. The Scent: a very delicate rose. Active ingredients: cornflower, orange blossom, and linden flower waters, essential oil of geranium; extracts of centaury, mint leaf, shea butter and plant sugars; rose and violet absolute; as well as essential oils of camomile, geranium, ylang-ylang and rose. It wakes my skin up and keeps it hydrated, $42. Available at www.3graces.com

Kiehl's Rare Earth Pore Refining Tonic with Amazonian White Clay: You need to shake the bottle to let the white clay mix well. The Amazonian White Clay works wonders to refine my pores and get rid of shine and oil. I love to use it after shower in the morning to clean any makeup residue, and whenever my skin feels a bit oily and clogged, $20.50 for 8.4 fl. Oz. / 250ml. Available on Counter August 2009 at www.kiehlsusa.com
The night before the big Orphan premiere, Vera Farmiga visited the ARCONA facial studio in Santa Monica and received their signature Facial Contouring & Enzyme Peel – her skin glowed.
Vera Farmiga's makeup look was created by celebrity makeup artist Tina Turnbow Inspired by Vera's gorgeous ivory Versace gown and her beautiful glowing skin, Tina created a soft look using gold and peach tones, with a shot of orange on her lips.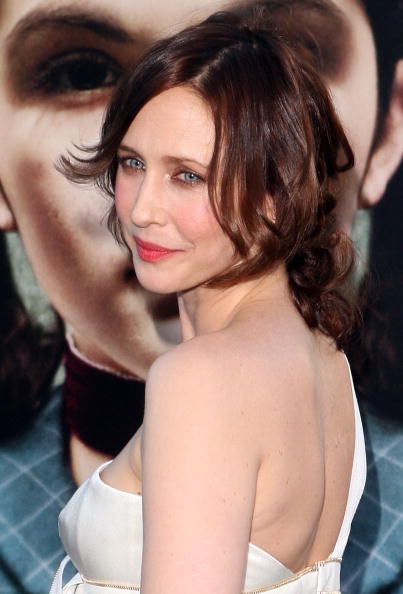 Skin: Tina prepped Vera's skin by first cleansing it with ARCONA's Triad Pads. She then spritzed ARCONA's Mineral Magic and applied ARCONA's Peptide Hydrating Complex to hydrate her skin thoroughly. "I loved using ARCONA's Mineral Magic on Vera's skin. It gave it a nice luminescent quality!" said Tina.
Foundation: Because Vera's skin had a natural glow, Tina kept the coverage to a minimum by using ARCONA's Sunsations Mineral Makeup in Ivory Seychelles.
Cheeks: Tina used Tarte Cheek Stain in Tipsy to add light peach tones to her skin.