All Posts Tagged With: "Anastasia Beverly Hills"
Travel & jet-setting are some of my favorite things in life. I love going places and exploring the world. I love getting out of a routine into the fun adventures of the unknown. But I only like to travel when I'm feeling fresh and pretty. These are the skincare and makeup products that are my best travel company. My routine? I get to the airport showered, well dressed and with the perfect makeup. The challenge, however, is to stay like this for hours during a tiring flight with a flight full of dry air.
How do I stay fresh and pretty when I travel? Well, Simple Cleansing Facial Wipes are a MUST for a fresh travel. I actually remove all my makeup before landing and re-apply my Simple Skincare Vital Vitamin Day Cream with SPF 15 and Simple Skincare Soothing Eye Balm. Then I use matte moisture tint SPF 15 & oil free because I hate looking shiny and oily anywhere, including on a flight. Then Jouer Cosmetic brightener in neutral is like concealer – it's easy to use and fragrance free, so it conceals redness and skin imperfections on the go. Plus, it's so small it fits perfectly in my makeup or travel bag.
Loving the Want You To Want Me eye shadow set & Kisses On My List Vol.2  lip gloss set. Anything Anastasia Beverly Hills does is good. They started out as the eye brow makeup experts and I can't live without them, and now they have expanded into eye shadows and lips gloss. And they did it successfully. Worth checking these gift sets, they are sexy yet practical, and very sleek.
How does Anastasia Beverly Hills Want You To Want Me eye shadow set look inside…
Anastasia Beverly Hills She Wears It Well eye shadow palette includes must-have gorgeous shades. Inspired by Classic Hollywood glamour and the makeup designed to sculpt and beautify the women of the 1930's. The buzz words: set of 9 versatile, matte, and shimmer high-pigment eye shadows, can be worn wet or dry, shimmer shades clinically proven (via Anastasia) to firm, hydrate, and reduce the appearance of fine line and wrinkles.
What Anastasia says…
ANASTASIA BEVERLY HILLS CELEBRITY MAKE-UP ARTIST STEPHEN SOLLITTO CREATED HAILEE STEINFELD'S RED CARPET LOOK FOR THE 17th ANNUAL SCREEN ACTORS GUILD AWARD.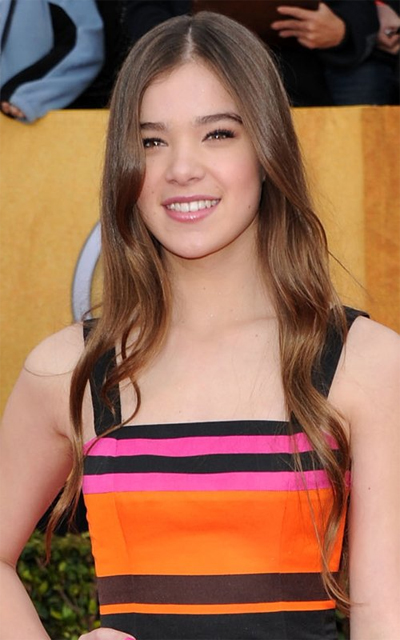 INSPIRATION: For the Screen Actors Guild Award, Hailee chose a beautiful Prada orange, pink and black gown. Stephen Sollitto wanted the make up to be complimentary to her dress as well as age appropriate.
Watch Marta Walsh talk about some of her favorite NARS Cosmetics products: NARS Sheer Glow Foundation. NARS Sheer Matte Foundation. And, NARS Orgasm Illuminator.
It's a beautiful spring day here in Scottsdale Arizona and I'm feeling my makeup:)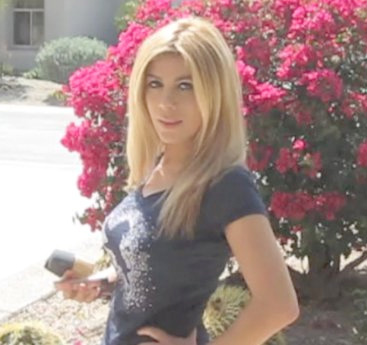 Marta Walsh
Marta's makeup look:
The following are Marta's picks of her favorite skincare products for face and body & also perfume 2009 ! Please note that the numbers don't go in order of importance.
Hey guys, I don't look a day over 25 thanks to my top skincare products LOL (see images below).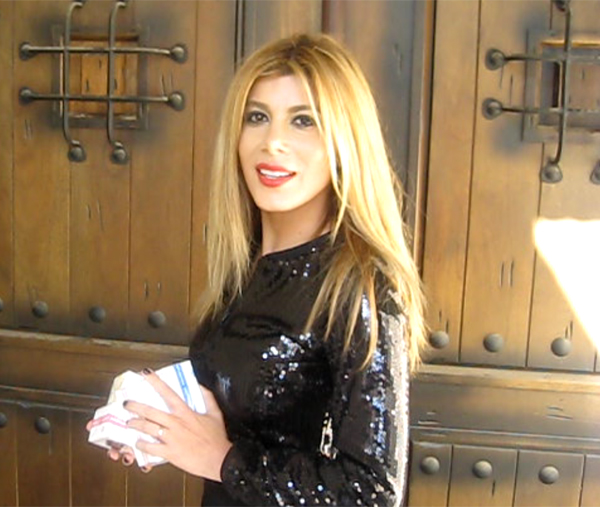 Marta Walsh Founder & Editor of Talking Makeup
Face Cleanser
1. Philosophy purity made simple one-step facial cleanser
2. CHANEL PRECISION Gel Purete: Purity + Anti Pollution Foaming Gel Cleanser
3. Liz Earle Cleanse & Polish Hot Cloth Cleanser
4. Mission Skincare Active Daily Facial Cleanser Sweet Citrus By Serena Williams5. Purpose Gentle Cleansing Wash 
5. Mario Badescu Enzyme Cleansing Gel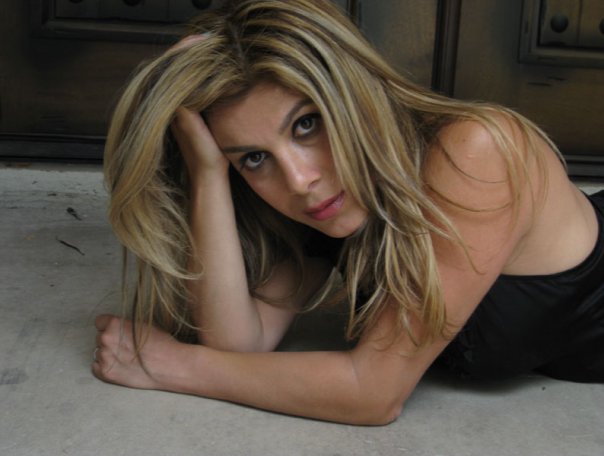 Makeup Removers & Eye Makeup Removers
1. Boscia MakeUp BreakUp Cool Cleansing Oil
2. La Roche-Posay Rosaliac Micellar Make-Up Removal gel Cleanses and Soothes Face & Eyes
3. Lumene Eye Makeup Remover Senstive Touch
4. Almay Oil-Free Eye Makeup Remover Pads
5. Talika lash conditioning cleanser oil free mascara & waterproof mascara
6. Physicians Formula Organic Wear Facial Makeup Remover Lotion
7. Pampers Sensitives Fragrance Free Baby Wipes
Anastasia Soare, the Definitive Brow and Eye Expert, introduces two new skincare products to the wildly popular Anastasia Beverly Hills line! Following the success of her cosmetics line, Anastasia debuted the Line Erasing Serum in August.  In January 2010, the second skincare product – Sheer Moisture Crème SPF 30 – will launch exclusively at Nordstroms.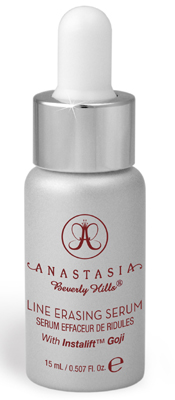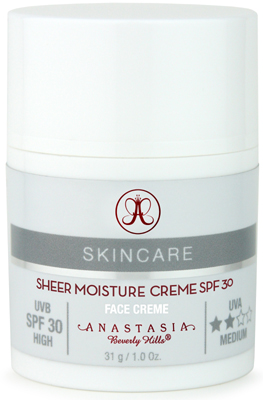 I have two beauty tips that will save you money and also will transform your look.
1. Lighten your eyebrows: Lightening your eyebrows whether with a light eyebrow pencil 2 shades lighter than your natural eyebrows or even using a bleach can make a huge difference to your look. When I say huge, I mean an instant makeover. Lighter eyebrows give you a much softer look and accentuate your eyes. 
 Celebrities that I suspect to lighten their eyebrows include: Oprah, Tyra Banks, IMAN, Jennifer Lopez, Vanessa Williams, and recently I've even noticed Rachel Rey. Yup:)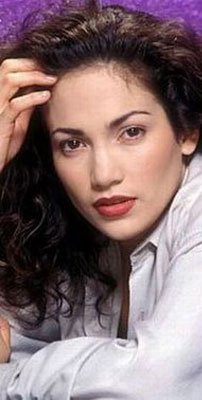 Blonde highlights and lighter eyebrows transformed Jennifer Lopez into a superstar
Anastasia Beverly Hills is amazing for anything to do with brows, so look out for their tinted brow gels and brow pencils. I love  Anastasia Beverly Hills Duo Brow Wand (a new powder featuring a dual-sided applicator with Brunette and Ash Blonde Brow Powders).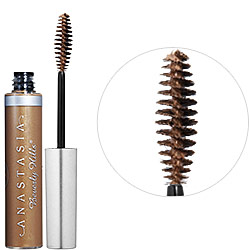 Anastasia Tinted Brow Gel
Watch Marta's video blog for today on how to get perfect eyebrows with Anastasia Beverly Hills.
Products mentioned in Marta's video blog:
Anastasia Beverly Hills All About Brows Kit in Ash Blond (cool taupe).
Anastasia Beverly Hills Brow Gel.
Anastasia Beverly Hills Brow Wiz.
Anastasia Beverly Hills Go Brow – Universal Brow Pencil.
Anastasia Beverly Hills Classic Stencils.
Anastasia Beverly Hills Tinted Brow Gel.
Finally my hair is straight after a weekend of sun and swimming…now I can breath. And thank god for Anastasia Beverly Hills Tinted Brow Gel in Blonde ($19.00), and Brow Wiz in Ash Blonde ($18.00). If your hair is highlighted in blonde than these two magic brow helpers by Anastasia Beverly Hills will lighten your eyebrows. It is a a great alternative if you don't want to mess with a bleach to lighten your eyebrows. 
How to lighten your eye brows? Simply apply the Tinted Brow Gel in Blonde by Anastasia Beverly Hills on your brows. It is a mascara like application which tints your eyebrows and lightens them. Next use the Brow Wiz by Anastasia Beverly Hills Brow Wiz to fill in any gaps in the eyebrows and shape them. And there you have it, perfectly lighter eyebrows to match your new blonde hair.
If you like to get even more dramatic…