All Posts Tagged With: "Sally Beauty Supply"
I have two beauty tips that will save you money and also will transform your look.
1. Lighten your eyebrows: Lightening your eyebrows whether with a light eyebrow pencil 2 shades lighter than your natural eyebrows or even using a bleach can make a huge difference to your look. When I say huge, I mean an instant makeover. Lighter eyebrows give you a much softer look and accentuate your eyes. 
 Celebrities that I suspect to lighten their eyebrows include: Oprah, Tyra Banks, IMAN, Jennifer Lopez, Vanessa Williams, and recently I've even noticed Rachel Rey. Yup:)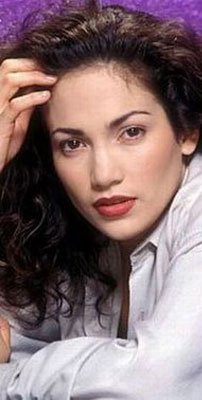 Blonde highlights and lighter eyebrows transformed Jennifer Lopez into a superstar
Anastasia Beverly Hills is amazing for anything to do with brows, so look out for their tinted brow gels and brow pencils. I love  Anastasia Beverly Hills Duo Brow Wand (a new powder featuring a dual-sided applicator with Brunette and Ash Blonde Brow Powders).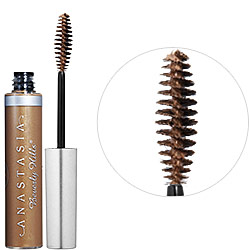 Anastasia Tinted Brow Gel
Paris Hilton and Sally Beauty Supply introduce  the ultimate fashion accessory with the launch of The Bandit from Dreamcatchers.
Paris Hilton introduces "The Bandit": the first interchangeable hair extension headband made of the finest quality, heat resistant, 100% polyester fiber hair. Because the hair extensions are literally attached with Velcro to the headband, "The Bandit" is simple, easy to use and allows anyone to change their look within minutes! Say bye-bye to costly messy glues and unsightly hair damage. Say hello to beautiful Hollywood-worthy hair that will look great at the office or out on the town!
"The Bandit" comes in 3 different lengths – short (6″), medium (9″) and long (22″) – and is available in eight natural shades including Paris Blonde, Pale Blonde, Dark Blonde, Frosted, Maple Honey, Medium Brown, Dark Brown and Black. "The Bandit" is available exclusively at Sally Beauty Supply.
Paris Hilton to Host Press Conference and Fashion Show on Saturday, August 23, 2008.