All Posts Tagged With: "Boscia MakeUp – BreakUp Cool Cleansing Oil"
I have two beauty tips that will save you money and also will transform your look.
1. Lighten your eyebrows: Lightening your eyebrows whether with a light eyebrow pencil 2 shades lighter than your natural eyebrows or even using a bleach can make a huge difference to your look. When I say huge, I mean an instant makeover. Lighter eyebrows give you a much softer look and accentuate your eyes. 
 Celebrities that I suspect to lighten their eyebrows include: Oprah, Tyra Banks, IMAN, Jennifer Lopez, Vanessa Williams, and recently I've even noticed Rachel Rey. Yup:)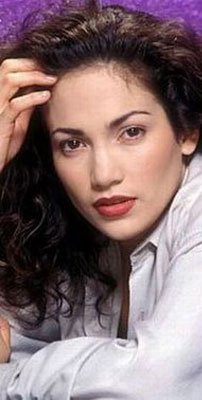 Blonde highlights and lighter eyebrows transformed Jennifer Lopez into a superstar
Anastasia Beverly Hills is amazing for anything to do with brows, so look out for their tinted brow gels and brow pencils. I love  Anastasia Beverly Hills Duo Brow Wand (a new powder featuring a dual-sided applicator with Brunette and Ash Blonde Brow Powders).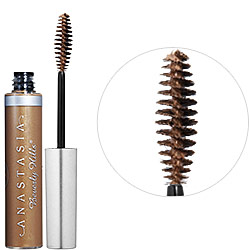 Anastasia Tinted Brow Gel
Watch Marta's video blog talking about Talking Makeup's top beauty products for the week. Products mentioned in the vlog: Essie Nail Polish in Waltz, Aveeno Active Naturals Positively Ageless Warming Scrub, and Boscia MakeUp – BreakUp Cool Cleansing Oil.