All Posts Tagged With: "Giorgio Armani Beauty"
This holiday season, Giorgio Armani Beauty takes inspiration from the various nuances of light on cold wintery days, creating a play of color and shadow reminiscent of the moment when night draws in and the moonlight brings out pure translucent reflections. White Night is the latest collection created by their International Makeup Artist Linda Cantello.
Giorgio Armani Beauty introduces the Fall 2011 campaign images, starting Megan Fox! Also say hello to their newest launches: Designer Lift Foundation, Eyes to Kill Stretching Mascara and Holiday 2011 Collection.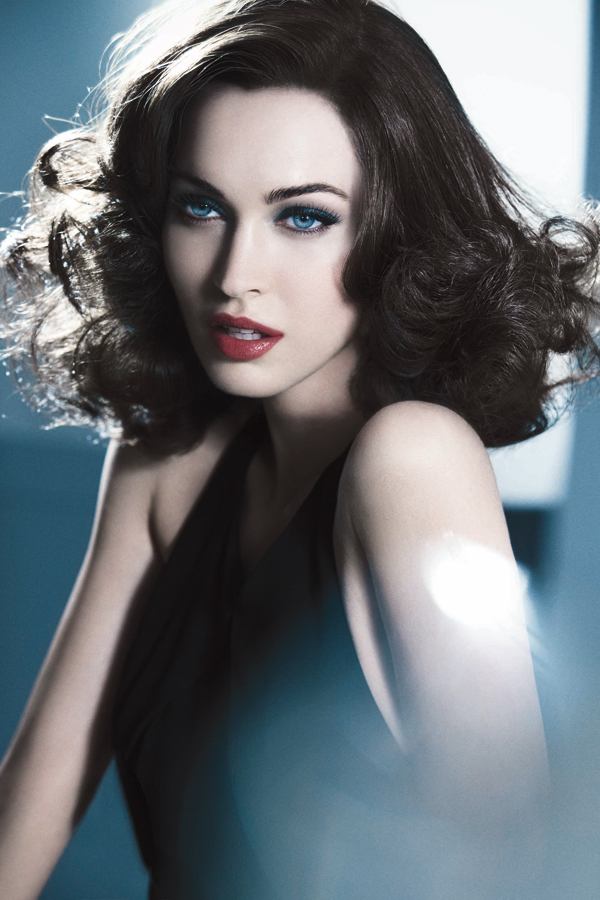 Megan Fox For Giorgio Armani Beauty Fall 2011
Today I wore my Armani Exchange jacket a favorite and Giorgio Armani Beauty rouge d'armani lipstick #401 a total classic imo. Botton shirt and belt by J Crew. Jeans by abercrombie &  fitch. Nails: Little Girl Type by MAC. Eye makeup by Dior. Foundation by NARS. And viola. Yours Marta Walsh.

Marta Walsh
January 16th, 2011, marked the Hollywood Foreign Press Association's 68th Annual Golden Globe Awards. Tonight, Megan Fox, the face of Giorgio Armani Beauty, as well as a presenter, featured the latest from the Giorgio Armani fashion, cosmetics and skincare lines.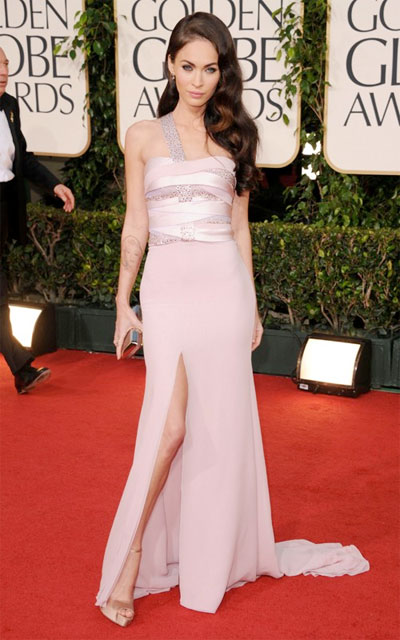 Giorgio Armani dressed Megan in a custom designed pale pink Giorgio Armani Prive evening gown. The dress featured an asymmetrical Swarovski adorned strap that was woven through a fitted bustier, layered with silk and Swarovski crystals. The dramatic silhouette was enhanced with a high front slit, open cutout back and cascading chiffon train.
January 16th, 2011, marked the Hollywood Foreign Press Association's 68th Annual Golden Globe Awards. Tonight, many of Hollywood's leading ladies featured the latest from the Giorgio Armani Beauty cosmetic and skincare lines.
Top makeup artist, Kristofer Buckle assisted Best Actress in a Television Series nominee (Drama), Julianna Margulies, in preparation for the red carpet. "I really wanted a very skin conscious look for Julianna," states Buckle.
The following are Marta's picks of her favorite skincare products for face and body & also perfume 2009 ! Please note that the numbers don't go in order of importance.
Hey guys, I don't look a day over 25 thanks to my top skincare products LOL (see images below).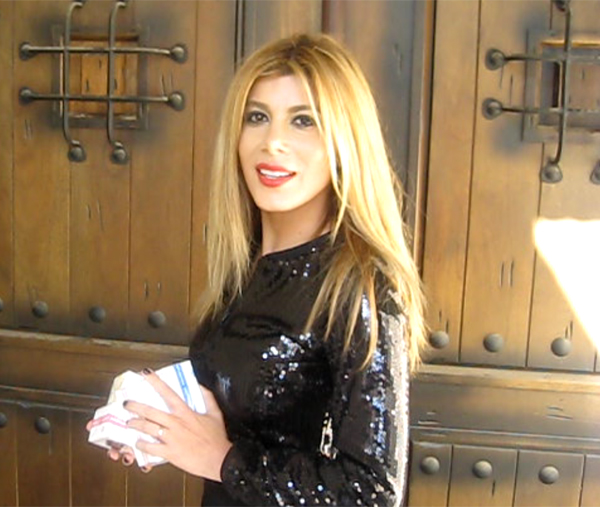 Marta Walsh Founder & Editor of Talking Makeup
Face Cleanser
1. Philosophy purity made simple one-step facial cleanser
2. CHANEL PRECISION Gel Purete: Purity + Anti Pollution Foaming Gel Cleanser
3. Liz Earle Cleanse & Polish Hot Cloth Cleanser
4. Mission Skincare Active Daily Facial Cleanser Sweet Citrus By Serena Williams5. Purpose Gentle Cleansing Wash 
5. Mario Badescu Enzyme Cleansing Gel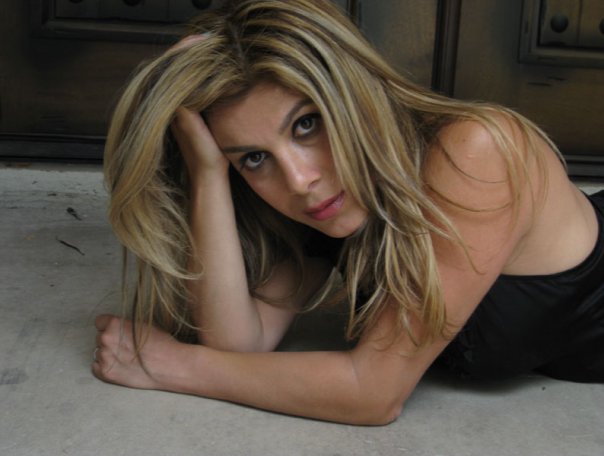 Makeup Removers & Eye Makeup Removers
1. Boscia MakeUp BreakUp Cool Cleansing Oil
2. La Roche-Posay Rosaliac Micellar Make-Up Removal gel Cleanses and Soothes Face & Eyes
3. Lumene Eye Makeup Remover Senstive Touch
4. Almay Oil-Free Eye Makeup Remover Pads
5. Talika lash conditioning cleanser oil free mascara & waterproof mascara
6. Physicians Formula Organic Wear Facial Makeup Remover Lotion
7. Pampers Sensitives Fragrance Free Baby Wipes
Last week I had the pleasure to meet with Giorgio Armani celebrity face designer Tim Quinn at Saks Fifth Avenue Biltmore in Phoenix. I had fabulous time chatting with Tim and also getting my makeup done. One of the products that caught my attention was the  Giorgio Armani Mascara Top Coat Gold. I love shimmer (you know me) but shimmer on my lashes, my beauty world couldn't be any better. I have got to have it! After Tim applied Eyes To Kill mascara by Giorgio Armani Beauty on my lashes he added a coat of the Mascara Top Coat Gold. My lashes and eyes sparkled like no tomorrow, and Marta was very happy:)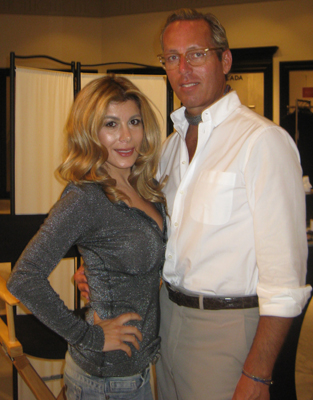 From left: Marta Walsh, Giorgio Armani celebrity face designer Tim Quinn, and Giorgio Armani Mascara Top Coat Gold
Giorgio Armani Mascara Top Coat Gold: Sparkling top coat mascara creates a luminous and sophisticated shimmer effect on your lashes. The limited edition mascara has a professional applicator for perfect lash separation and definition. $28.00
Hi guys! Are you looking for the perfect mascara? I'm excited to share with you my list of top mascaras and a sneak peek of what's new in the mascara world.
Products mentioned in Marta's Vlog:
HYPNÔSE DRAMA Instant Full Body Volume Mascara by Lancôme, $24.50.
ÔSCILLATION POWERBOOSTER vibrating lash primer by Lancôme, $39.
eyes to kill mascara by Giorgio Armani Beauty, $28.
Zoom Fast Black Lash by MAC Cosmetics, $13.
Telescopic Explosion Mascara by L'Oreal, under $10.
Extra Volume Collagen Mascara by L'Oreal, under $10.
lash blast length mascara by Cover Girl NEW, under $10.
Beyonce and Jay-Z were seen together in Berlin for the MTV European Music Awards 2009. I must say, Beyonce's red lips are a wow factor!!
To get Beyonce's glamorous red lips I LOVE Rouge d'Armani Lipstick #401 by Giorgio Armani Beauty. I'm addicted to it! It instantly brightens my face. Ultimate elegance in a tube!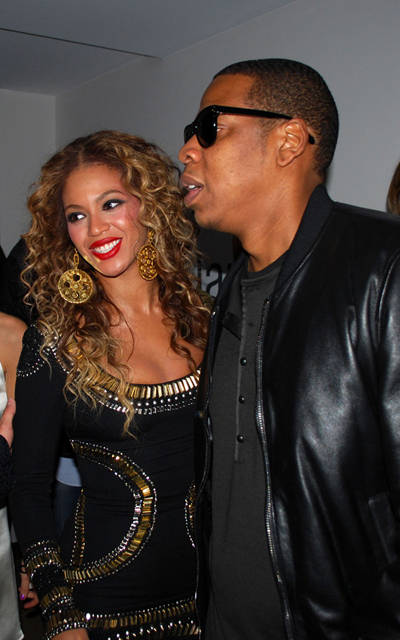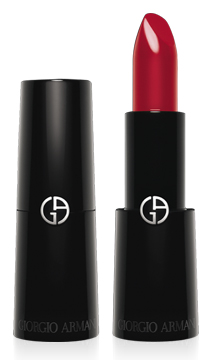 Rouge d'Armani 401: The Perfect Holiday Lipstick
Holiday season is here, and it's almost winter, guess what lipstick Marta will be wearing?:) For me Rouge d'Armani 401 the latest from Giorgio Armani Beauty is a true love. This one, made me fall in love with the lipstick all over again. The 401 is a red shade of lipstick with golden yellow undertones, and orange. Works really well with my very light olive skin. The formula is amazing: it's not too greasy or too thick to apply. And it's super long lasting!!! I always carry Rouge d'Armani 401 in my purse. Fact. I like to apply it on its own, but sometimes I put a very light and sheer pink lipgloss first and then apply Rouge d'Armani 401, this gives me a more sheer coverage with just a hint of red. If you are looking for that one amazing lipstick you might want to test out Rouge d'Armani. Hope you would love it as much as I do.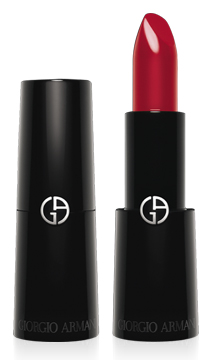 BTW-I also love and wearing Rouge d'Armani plum 601 (see image below, bottom shade)! Same great Armani lipstick in the perfect plum shade.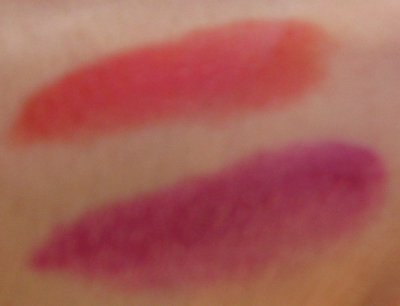 This is my attempt of the "art of swatching" I look like a total amateur