All Posts Tagged With: "Armani Exchange"
Loving my Armani Exchange black zipper shirt & tuxedo inspired jacket…rocks every time 🙂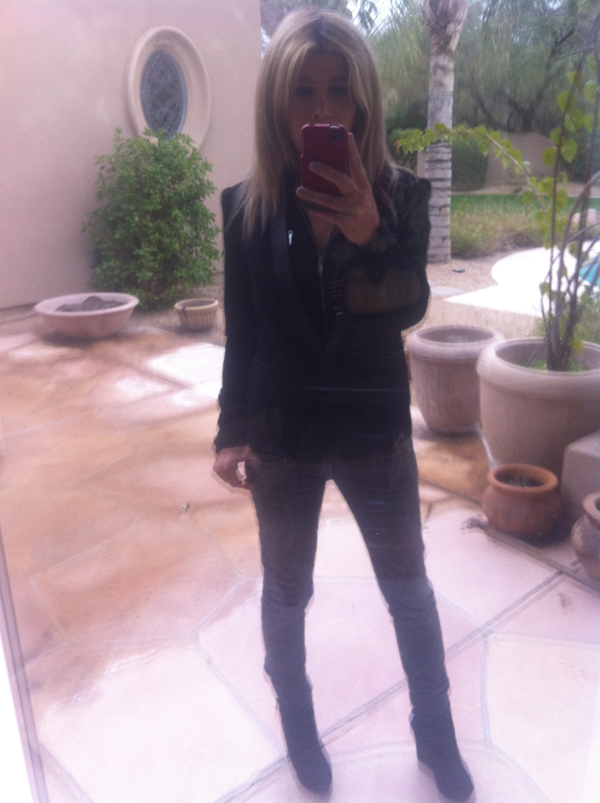 Marta Walsh In Armani Exchange aka AX
…and the close-up…
Today I wore my Armani Exchange jacket a favorite and Giorgio Armani Beauty rouge d'armani lipstick #401 a total classic imo. Botton shirt and belt by J Crew. Jeans by abercrombie &  fitch. Nails: Little Girl Type by MAC. Eye makeup by Dior. Foundation by NARS. And viola. Yours Marta Walsh.

Marta Walsh
Spotted: Bachelorette Ali Fedotowsky shopping at Victoria's Secret Beauty at The Grove in LA on July 22, 2010. Ali, wearing an Armani Exchange romper and belt, shopped for summer fragrances and beauty must-haves, including Noir TEASE, Victoria's Secret Beauty's newest fragrance collection, along with Dream Angels Heavenly, Secret Moments "Kissing In Paris" and "Island Escape" collection, Noir, Very Sexy, Beauty Rush lip glosses and more!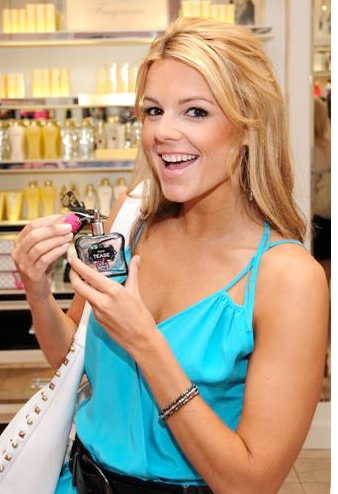 My day in England started in Cheltenham and a quick trip to M&S aka Marks & Spencer. I stocked up on a picnic breakfast: donuts, eggs and mustardcress sandwich, and cheated with a Starbucks latte. I also started with very short shorts ripped A&F jeans and a J. Crew Chambray schoolboy blazer. As soon as I walked out my hotel room I knew I made a mistake. I was freezing!!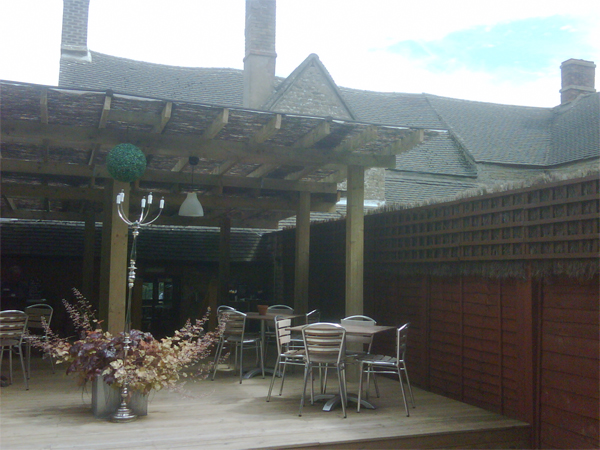 The Greedy Goose by Stow in the Cotswolds England..cool place xo
England's weather is 4 different seasons in one day. It starts sometimes sunny, then turns cloudy and cold, back sunny, rain, cold, sunny. Really confusing to a little fashionista head such as myself LOL. I went to the park anyways and had my picnic which was divine, then changed to long jeans by Guess and an Armani Exchange moto jacket. Needless to say, I felt very very comfortable.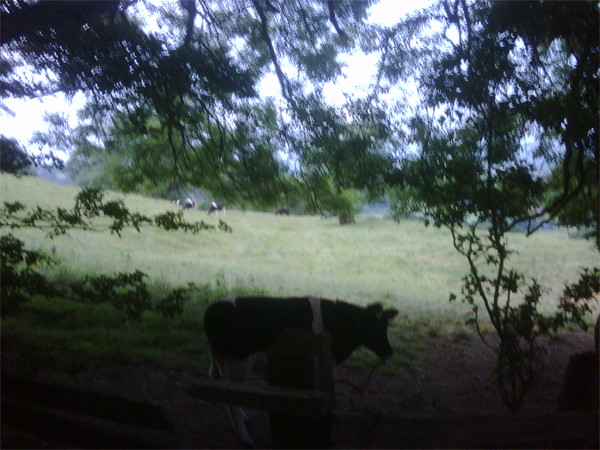 The English country side made Marta Walsh vegetarian many many times…xo
I had a great day, meeting the extended Walsh family which is the best family in the world. I stopped by The Greedy Goose which is a really cool place to grab lunch dinner and drinks. The outdoor dining area had a little booth/sectional bed like sitting perfect for very tired people and the menu was well thought out and really nice!!! Here are the pics. Talk to you later xo Marta Walsh
I'm having another Armani Exchange moment! This time I'm loving the A|X Moto Jacket in white. This jacket is so Marta. Here I am trying to dance but it looks like I can't dance and keep my eyes open at the same time LOL.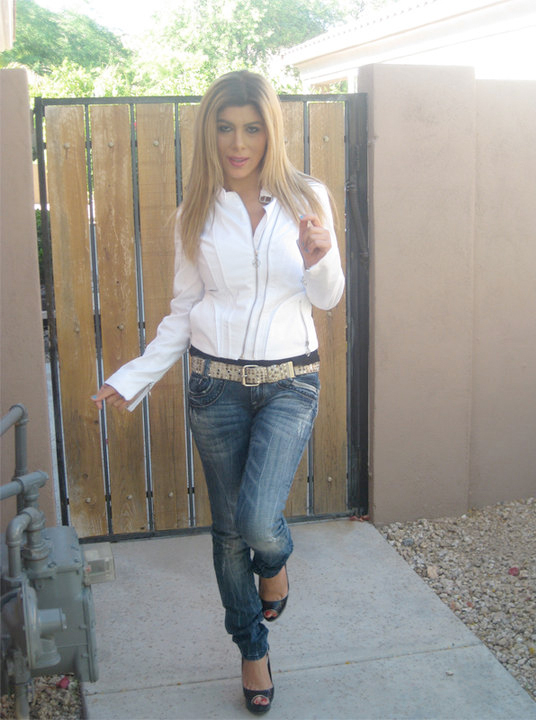 Marta Walsh in A|X Moto Jacket in white, EXPRESS jeans & belt, shoes by GUESS by Marciano, hair products by John Frieda Root Awakening, MAC makeup, nails ZOYA flash & sparkle Summer 2010 collection. Manicure in ROBYN & Pedicure in NIDHI. My tan (I like to call it 'my glow') CLARINS Delectable Self Tanning Mousse With Mirabelle Oil (this stuff is amazing! It's super moisturizing while giving you a great tan & it also smells very good!) xoxo

Marta Walsh
Until I can afford top designer clothes I have Armani Exchange aka AX. I get a taste of style without spending an arm and a leg. My latest purchase is this Studded Vest ($88) which I'm absolutely in love with. It makes my outfit every time!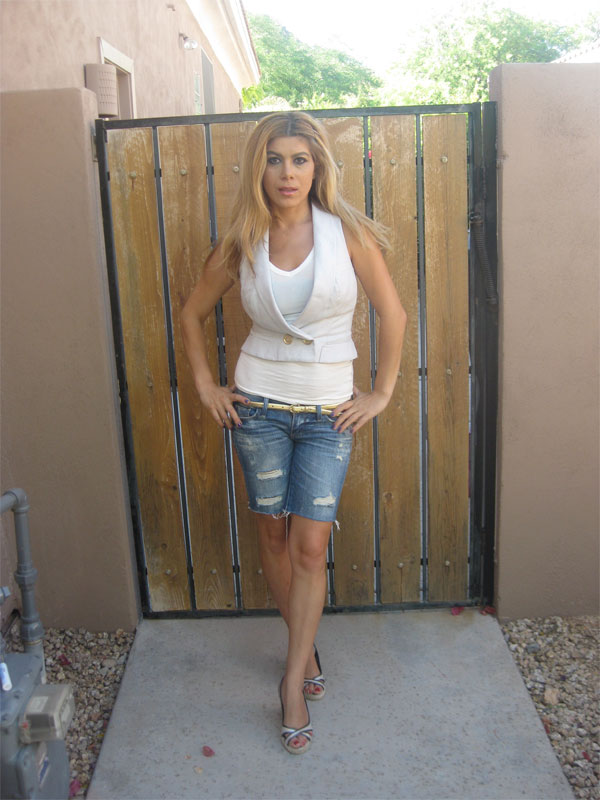 Marta Walsh in an Armani Exchange Studded Vest (BTW my white tank top is by FOREVER 21. Belt & shoes by J. Crew. Bermuda ripped jeans by Abercrombie & Fitch aka A&F).
Last night, April 26th, 2010, actress Jamie-Lynn Sigler got red carpet ready with MAC Cosmetics, donning a flirty A|X dress for LG and Tribeca Film Festivals' "Keep Surfing" premiere at the Tribeca Grand Hotel.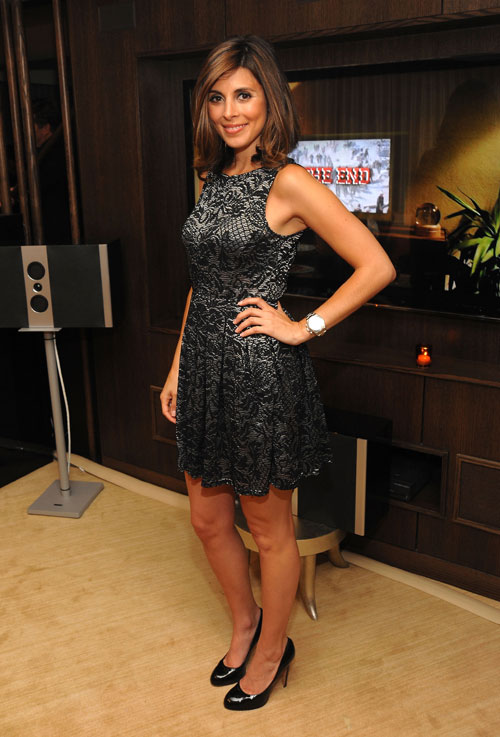 NY Jets' quarterback and co-host Mark Sanchez, along with fellow partygoers, were glued to the new LG Infinia LED HDTV that hosted the first-ever simultaneous movie premiere, but heads turned as the actress entered the room and unveiled her sultry eyes and beautiful dewy complexion.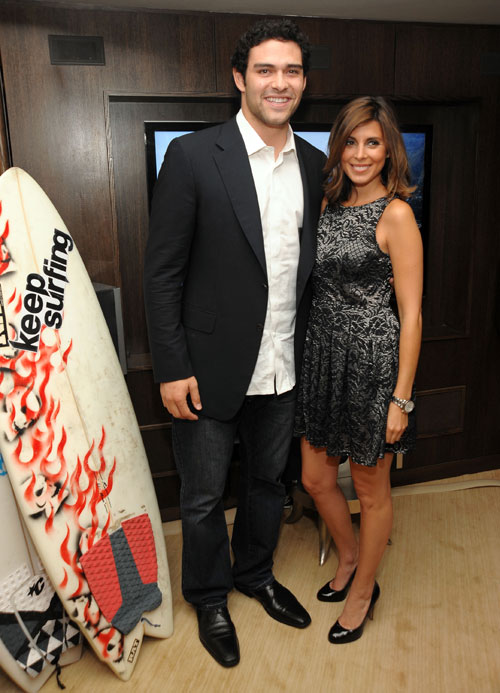 L to R: Mark Sanchez and Jamie-Lynn Sigler
Dress by A|X. It's an Armani Exchange Jacquard Lace Dress, $88, www.armaniexchange.com
Megan Fox star of The "Transformers: Revenge of the Fallen" was chosen to grace the official worldwide Emporio Armani Women's Underwear and Armani Jeans campaigns for the Spring/Summer 2010 line. Armani is my favorite fashion designers. I would love one day to wear a gown my Armani. A dream! The closest I can get to feed my Armani craving is Armani Exchange LOL. Although, recently I bought a beautiful white button shirt from AX which was EXCATLY the same feel and material of a Giorgio Armani shirt I bought years ago in the Giorgio Armani store in New York City!
Megan Fox in Armani ad: Do you Love?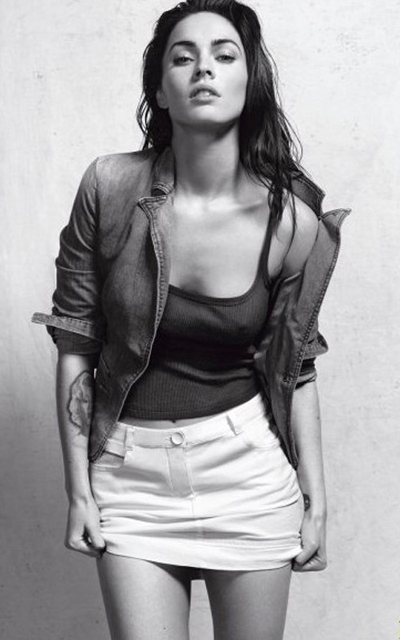 See more Megan Fox photos!