All Posts Tagged With: "Zoya"
White is the new black when it comes to nails this season. Are you dreaming of this graphic looking nail for yourself? The secret is in the application. With a perfect white nail polish, Zoya Purity, in hand we reached out to celebrity, editorial manicurist Sunshine Outing for her insider application secrets.
How to white nails
To start, Outing prefers a perfectly smooth surface created by using a ridge filling base coat with a milk base such as, Zoya Get Even… "Let it dry completely" before starting your color application.
My beauty picks for the day…ZOYA GODIVA Pixie Dust is a beautiful and very sparkly, almost caviar like texture, nude nail polish and is perfect for the office or night out. Kiehl's Powerful-Strength Line-Reducing Concentrate is light and has an interesting texture when you apply to face, it turns thicker, the magic ingredient is Vitamin C. Avon ANEW Absolute Even is great because it is light and designed to even out my imperfect complexion.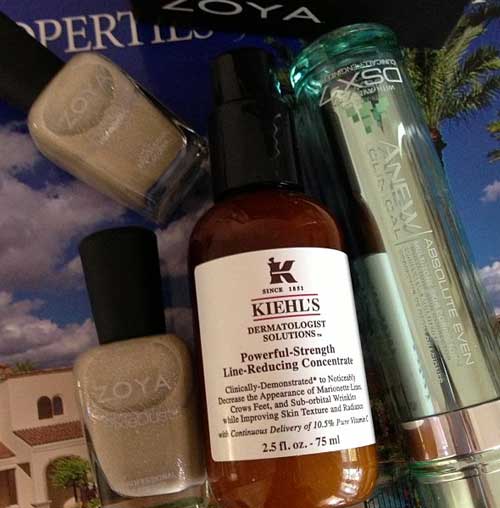 Best nail polish remover by ZOYA. 3-in-1 formula remove polish remover, nail cleanser, and nail prep. No need to tilt your nail polish remover bottle up and down just to get a bit of the acetone on your cotton ball. With this one you just open the cap press the cotton ball down and the acetone just pressed up to your cotton ball. No mess. Also smells OK doesn't smell to strong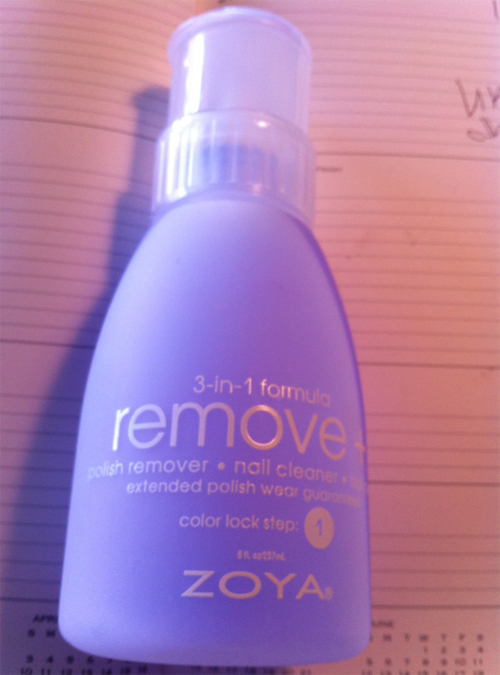 Marta Walsh's favorite Zoya Nail Polish Remover
ZOYA nail polish in BELA my new fave..worn in Black Swan by Natalie Portman so I hear.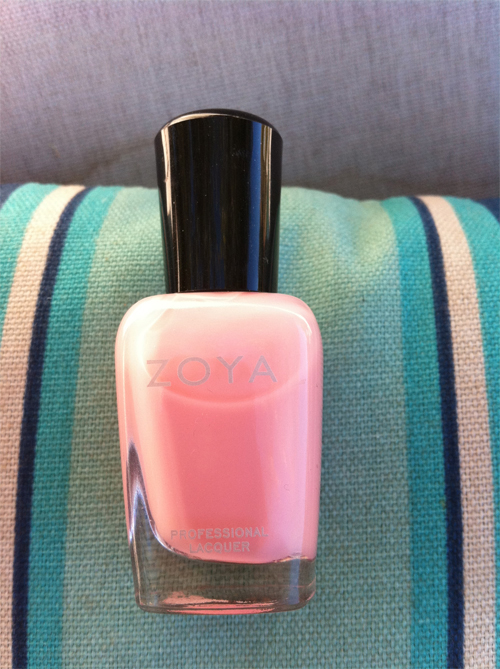 In fact, I love all ZOYA nail care products really, like their manicure color-lock system which includes: ZOYA Get Even Ridge Filling Basecoat (not in picture but works amazing). ZOYA Anchor Basecoat.
Zoya Intimate Collection Spring 2011 Nail Color is available from 01/15/2011.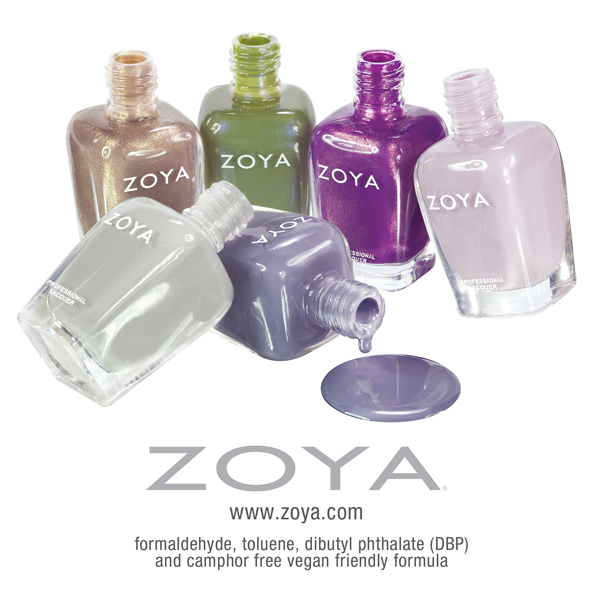 Zoya Intimate Collection
Marley (ZP542) – lavender pink with a whisper of metallic
Nail Trends: Marta Walsh is getting tons of compliments from boys and girls on ZOYA nail polish in ROBYN. I've been wearing it on my recent trip to LA. Love love love.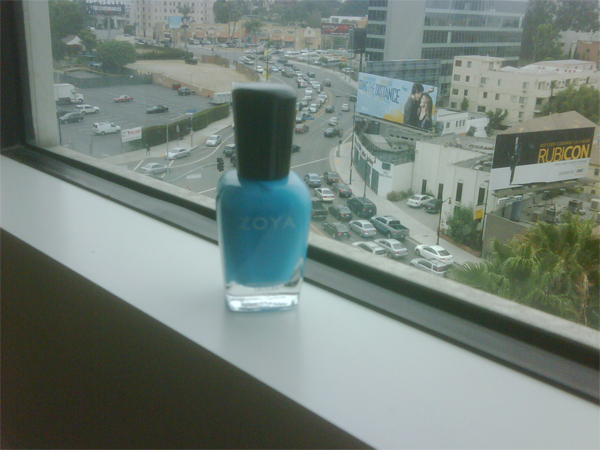 Shot in the Renaissance Hollywood hotel in LA say hello to ZOYA Nail Polish in ROBYN she's a beauty xo Marta Walsh
I'm having another Armani Exchange moment! This time I'm loving the A|X Moto Jacket in white. This jacket is so Marta. Here I am trying to dance but it looks like I can't dance and keep my eyes open at the same time LOL.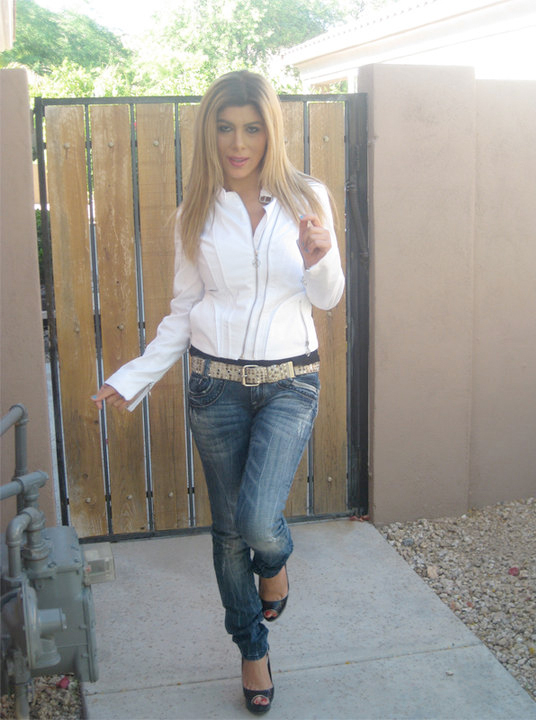 Marta Walsh in A|X Moto Jacket in white, EXPRESS jeans & belt, shoes by GUESS by Marciano, hair products by John Frieda Root Awakening, MAC makeup, nails ZOYA flash & sparkle Summer 2010 collection. Manicure in ROBYN & Pedicure in NIDHI. My tan (I like to call it 'my glow') CLARINS Delectable Self Tanning Mousse With Mirabelle Oil (this stuff is amazing! It's super moisturizing while giving you a great tan & it also smells very good!) xoxo

Marta Walsh
Summer Nail Trends: I can't get over how beautiful and wearable the NEW ZOYA flash & sparkle Summer 2010 nail polish collections. You just can't go wrong with even buying the entire collections. Every single shade is just gorgeous! Today I'm wearing: manicure ZOYA in JANCYN (the perfect coral/light almost beige orange, reminds me of a sunset summer sky) and pedicure ZOYA MAURA (the perfect coral red), both from the flash collection seen in first image below. These two nail collections from ZOYA definitely capture the heart and essence of summer. See for yourself and tell us which one is YOUR favorite!:)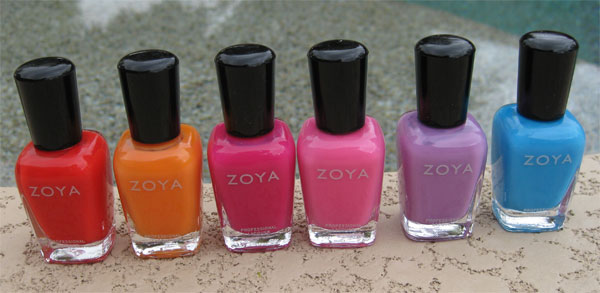 ZOYA flash Summer 2010 L to R: MAURA, JANCYN, DANA, JOLENE, PERRIE, ROBYN

ZOYA sparkle Summer 2010 L to R: NIDHI, ALEGRA, GILDA, MIMI, CHARLA, IVANKA
ZOYA Sparkle Summer Collection: Today is ZOYA Nail Lacquer in MIMI day, $7. The shade is purple with blue undertones and lots of gold sparkle. You know how much I love sparkle. ZOYA MIMI nail polish is part of the ZOYA Sparkle collection Summer 2010. It's hot right now:)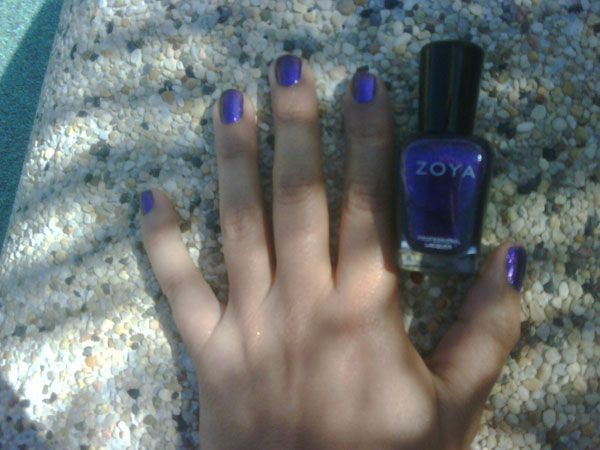 Looks like Next season's big trend is a flat look that debuted backstage at Alexander Wang, courtesy of Butter London's Nonie Crème, who created the finish by putting her Nail Foundation base coat on top of her flesh-toned go-to Yummy Mummy. Look out for matte color collections from Zoya and Orly this fall, as well as Opi's line launching in July.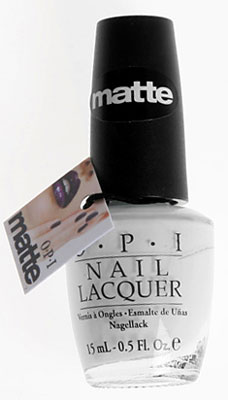 Opi Matte, $8.50, available in July at www.opi.com
Chanel's creative director of makeup, Peter Philips, created a jade lacquer from the brand's Fall 2009 show.