All Posts Tagged With: "sparkle"
ZOYA Sparkle Summer Collection: Today is ZOYA Nail Lacquer in MIMI day, $7. The shade is purple with blue undertones and lots of gold sparkle. You know how much I love sparkle. ZOYA MIMI nail polish is part of the ZOYA Sparkle collection Summer 2010. It's hot right now:)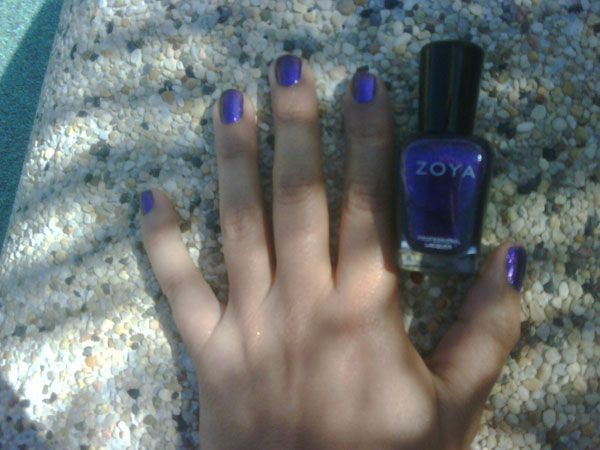 Best Body Wash: Tried and loved NIVEA Touch of Sparkle Cream Oil body wash, $6.49. The calla scent is amazing and the diamond powder leaves skin soft and shimmering (and you know how much Marta loves shimmer!). I also love NIVEA Touch of Radiance  Cream Oil  body wash for days I like to exfoliate my body. This one has a light lime blossom scent which is super fresh. Men also love it this body wash!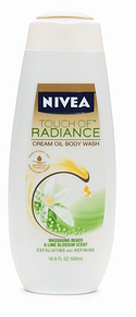 Visit www.nivea.com  for addtional details.
I just discovered a gorgeous way to get smoky eyes with NARS Single Eye Shadow in Night Breed. The shade: black with silver glitter. The black pigment is pretty strong and you can skip the black eye liner on lower lids. I also use two other eye shadows: MAC Reflects Antique Gold which is part of the MAC Glitter Brilliants collection (your eyes will sparkle like diamonds) and stila kitten eye shadow for highlighting.
I then add MAC Rapidblack Penultimate Eye Liner (a liquid eye liner) and wing out my eyes for a bit of cat eyes. And finish with MAC Studio Fix Lash mascara. The result: dramatic, sexy eyes! To complete my look I add Chris & Tell lipstick by Lancôme which is THE prefect pink coral shade. I'm addicted to Chis & Tell! Every woman should have one pretty red lipstick and one pretty pink coral lipstick such as Lancome's version.
WATCH: Lancôme Chris & Tell Lipstick backstage at Chris Benz New York Fashion Week Spring 2010.