All Posts Tagged With: "Lipstick"
In honor of National Lipstick Day, Revlon is sharing fun facts on lipstick!
Loving the MAC VIVA GLAM Nicki Minaj lipstick the perfect bright coral pink. The technical shade description is bright yellow pink with a satin finish. I like to layer it on top of my favorite lip gloss. I start with a lip gloss first then add a hint of color with this Nicki Minaj lipstick. This is contrary to what many makeup text books advice…I find the way I do it the effect is a lot softer and makes lips appear more plumped. See, when it comes to makeup don't always go by the book, make it work for you!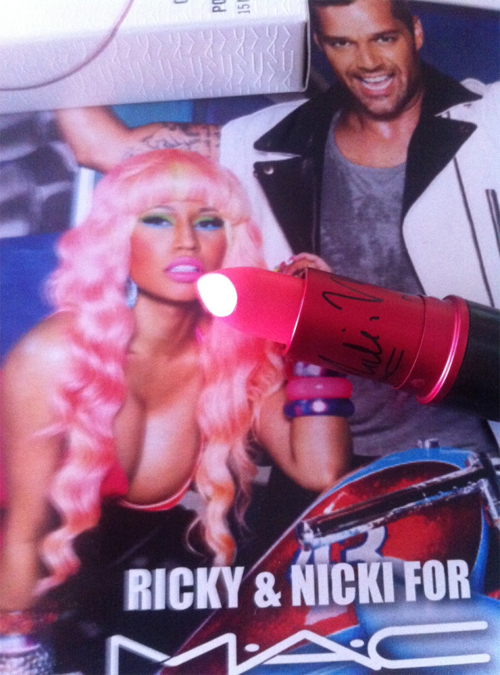 Ricky & Nicki For MAC VIVA GLAM
MAC VIVA GLAM Nicki Minaj lipstick
Maybelline is on my good books, ha! It is one of my favorite and one of the most quality drugstore beauty brands imo. I hear rave reviews about their Instant AgeRewind Eraser Treatment Makeup foundation and I can't wait to try it. Meanwhile here's what to look for and what's NEW with Maybelleine for year 2012.

 Maybelline New York SuperStay 14HR Lipstick  NEW in Eternal Rose (Pinks)
On September 8th, 2011, Dolce&Gabbana celebrated Fashion's Night Out at the Dolce&Gabbana, 825 Madison Avenue at 69th Street, with the pre-launch of the brand's Passion Duo lipstick.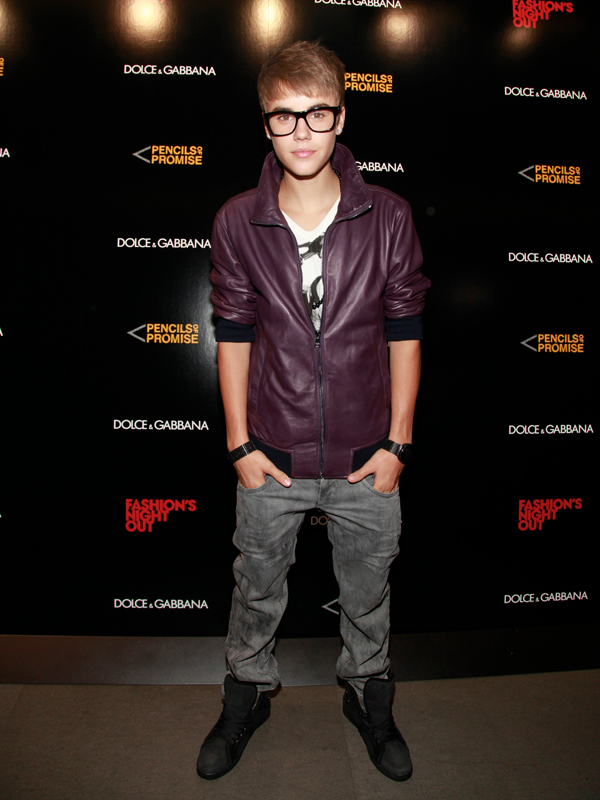 Justin Bieber
Passionate Duo Justin Bieber and Scooter Braun hosted the event along with an event committee of duos including: Ingrid Vandebosch and Jeff Gordon, Thierry Henry and Tyson Beckford, Kelly Rutherford and Matthew Settle, Erica and L.A. Reid, and Lauren Santo Domingo and Tatiana Santo Domingo.
All about Exude Lipstick by Rachel Zoe. I don't fall in love with a product just because there is a celebrity behind it. I need to be really impressed and surprised with not just a new product but innovation, something fresh, and outside the box.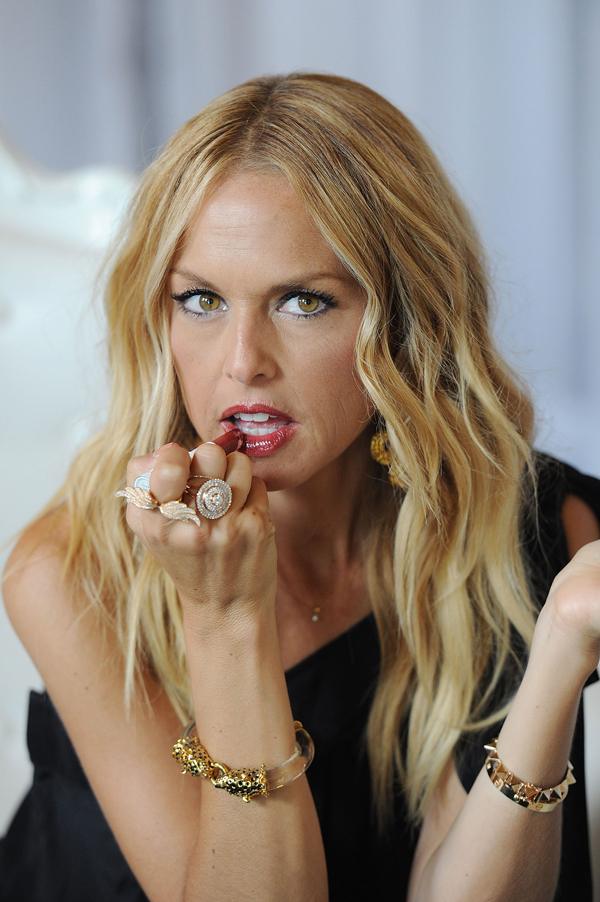 Style Expert Rachel Zoe Brings High Fashion and Glamour to Lipstick with the NEW Exude Lipstick
Rachel Zoe's new lipstick Exude does all that for me. The packaging is different, nontraditional new way of applying lipstick of a clear tube that dispenses the right amount of lipstick and I don't have to worry my lipstick's head falls off (does this sound familiar).
See the Exude lipstick pics here…
$25 Saks gift certificate (means a trip to Biltmore Fashion Park in Phoenix) had to buy just 1 thing & I bought NARS Pure Matte Lipstick in Bangkok. Is this telling me something? 🙂 <3

NARS Pure Matte Lipstick in Bangkok
MAC Sheen Supreme Lipsticks here's how they look in 'real life'. These new lipstick by MAC is super silky, a good cross between a lipstick and a lipgloss. Marta Walsh's fave shades are: Full Speed, Behave Yourself, and New Temptation.

L to R, T to B: MAC Sheen Supreme Lipstick Supremely Confident, Look At Her!, Full Speed, Bare Again, Behave Yourself, New Temptation
See which lip products we can't live without
This is a TotalBeauty.com lip makeup article
We understand how important it is to wear the right lipstick (shade, texture, formula), and how hard finding that perfect product can be. To make it easier, we've tested the newest lip offerings on the market and are happy to present you with the crème de la crème.
Bobbi Brown Rich Lip Color SPF 12 will be available February 2011.
"What makes these lipsticks so modern is a formula that combines pigments with a colorless lipstick base. The result is crisp, clear color and full coverage without a heavy feeling"-Bobbi Brown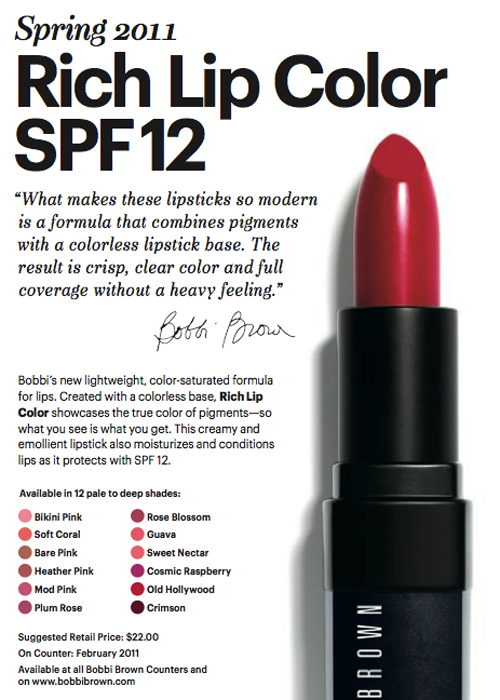 Red lipstick can either make or break your look. Read on to find out how to avoid making a lip faux pas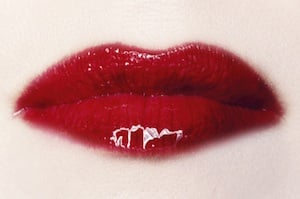 This is a TotalBeauty.com lip makeup article
As far as I'm concerned, the following four lipstick laws need to be passed and enforced — now.