All Posts Tagged With: "Lipstick"
Lea Michele wears NARS Little Darling lipstick. "Glee" star Lea Michele was spotted on the red carpet at the Billboard 5th Annual Women In Music Awards, where she was honored for being the recipient of their first-ever "Triple Threat Award". Celebrity makeup artist Fabiola used NARS to create her flawless look, including our new-for-holiday Little Darling Lipstick!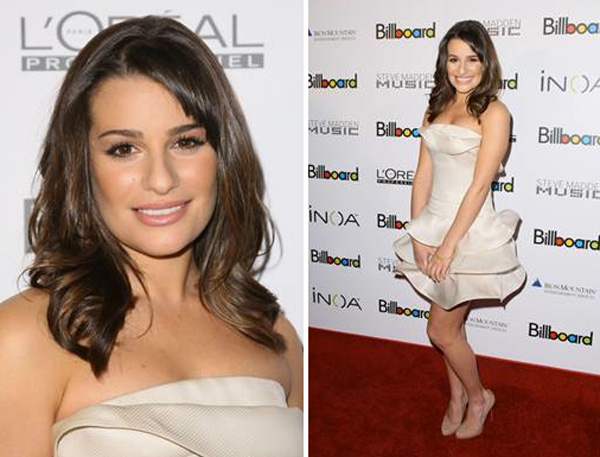 To get Lea's look, Fabiola used the following NARS products:
· PRO-PRIME Skin Smoothing Face Prep (a product the artist "absolutely loves"!)
Looks like NARS' new Pure Matte Lipstick most recent fans include Lake Bell, Julie Benz, Courteney Cox-Arquette, Cynthia Nixon, Dita von Teese, and Renee Zellweger.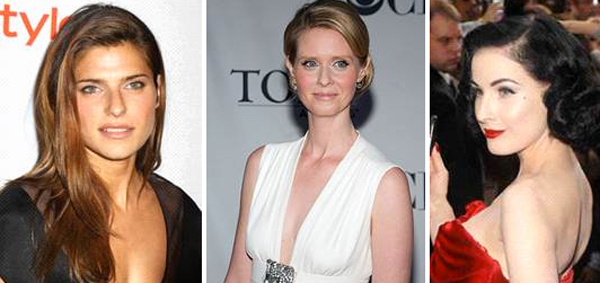 Here's what some of them had to say:
"For red lip color, my new favorite product is NARS Pure Matte Lipstick in Vesuvio. It delivers a bold deep color and stays put for hours."-Lake Bell
See what hues are hip for your lips this season

This is a TotalBeauty.com lip makeup article
If you're not a fan of bright colored lipstick, you're in luck because this fall is about rocking understated or glam shades.
Ladies and gentleman the new NARS Matte Lipstick in TASHKET is legendary. It gives the perfect nude lips and match my very light olive complexion. The shade is a pale peach-cream.  Marta Walsh LOVES!!! I like to layer it with MAC Dazzleglass is smile (lipgloss first then NARS Pure Matte lipstick in TASHKENT). Only sometimes I wear it pure matte because I'm clearly addicted to a glossy finish. Expect to see NARS Pure Matte Lipstick during upcoming New York Fashion Week SS 2011, and the red carpet. The hottest thing:)
NARS makeup. Yesterday, September 1st, 2010, NARS debuted the much anticipated short film, PURE MATTE:INFINITE REFLECTIONS. Celebrating the launch of the Pure Matte Lipstick collection, the film portrays model Heather Marks as a multi-dimensional character of mystery defined by her bold red lips.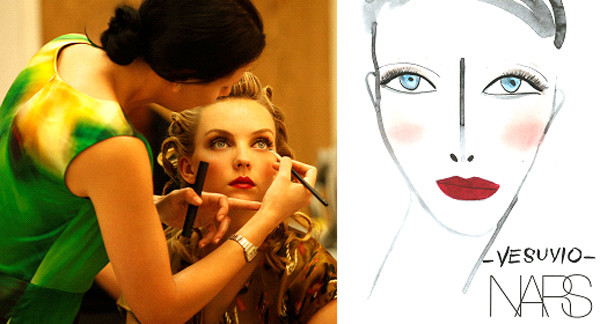 "The set surrounded model Heather Marks with infinite reflections, and really inspired us to see everything in a three dimensional world. I wanted the lip to stand out and make a statement with color and texture, while keeping everything else simple,"-Francelle, NARS National Makeup Artist
Get The Look: NARS PURE MATTE:INFINITE REFLECTIONS!
Introducing PURE MATTE: INFINITE REFLECTIONS, a short film from NARS Cosmetics celebrating Pure Matte Lipstick debuting today, September 1st, 2010, exclusively at Saks Fifth Avenue. WATCH!
Produced by an illustrious and talented team, portrayed by a stunningly beautiful model and conceptualized through a makeup artist's vision of bold, audacious, iconic glamour, NARS Cosmetics is excited to announce the launch of the short film Pure Matte: Infinite Reflections celebrating the launch of Pure Matte Lipstick.
NARS Cosmetics introducing Pure Matte Lipstick. "A matte lip is very modern, whether nude or deeply pigmented. Try a color close to your skin tone for a universally flattering look. Pair darker hues with a fresh complexion and little makeup. But, always choose a formula that has hydrating ingredients to condition lips." –François Nars, Founder & Creative Director of NARS Cosmetics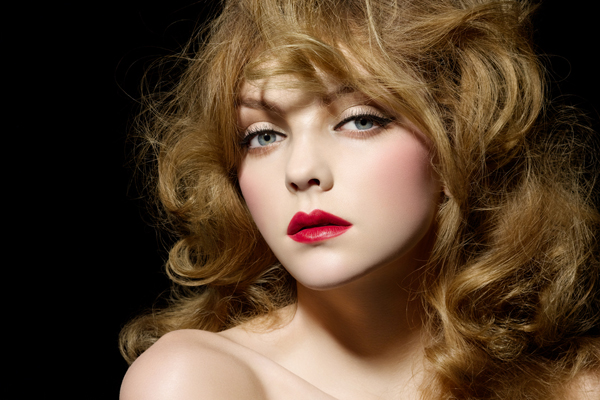 Before its release there was a TON of buzz over NARS Pure Matte Lipstick- it was used as a staple backstage at New York Fashion Week and has graced the faces of celebrities all over the red carpet (see the most recent coverage from the Emmys here) !
Whitney Port was at the Sephora Hollywood and Highland store in Los Angeles to kick off Sephora's "Kiss for a Cause," a three week long- initiative to benefit The Beauty Bus Foundation, a Los Angeles-based non-profit organization dedicated to enhancing the quality of life for homebound, terminally or chronically ill people and their primary caregivers by bringing beauty into their lives. This foundation provides in-home beauty and grooming treatments, free of charge, to those who might not otherwise have access, helping them maintain dignity and giving them respite during a difficult time.

Whitney Port Helps Sephora Kiss For A Cause
During the promotion, Sephora is inviting its clients to try one of fall's hottest trends, the bold, red lip, and donate their kiss to the in-store collage. Whitney Port was among the first to donate her kiss and add it to the growing mosaic of supporters, choosing Make Up For Ever's Rouge Artist Intense Lipstick in #43, Moulin Rouge as her favorite shade.
Lipstick Trends: Clarins NEW Rouge Prodige. Say goodbye to sticky, thick lip gloss this fall and welcome rich, luminous long wear lipstick. From Betty Draper of Mad Men to singer Katy Perry to burlesque dancer Dita Von Teese, retro glamour is defining modern style and bringing back the art of sexily applying your lipstick… separating the women from the girls.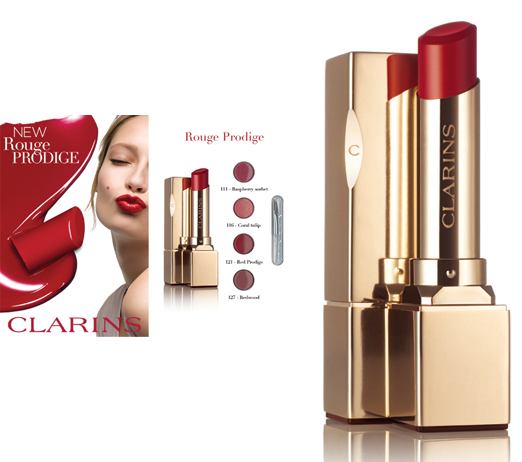 Watch: NARS for Thakoon Autumn/Winter 2010 Fashion Week. Lead Artist: Diane Kendal for NARS Cosmetics. Key Products Used: Douceur Blush (new for Fall 2010!), Coconut Grove Eyeshadow (new for Fall!), Tzarine Duo Eyeshadow (new for Fall!), Portobello Duo Eyeshadow, Belle de Jour Lipstick.
The Makeup Look & Inspiration: "The look is fresh, beautiful, luminous and quite confident," said Diane Kendal for NARS Cosmetics. "We focused on a strong brow and highlighted the eyes to show depth and boldness in a way that wouldn't fight with the various textures, layers and colors of the collection."