Looks like NARS' new Pure Matte Lipstick most recent fans include Lake Bell, Julie Benz, Courteney Cox-Arquette, Cynthia Nixon, Dita von Teese, and Renee Zellweger.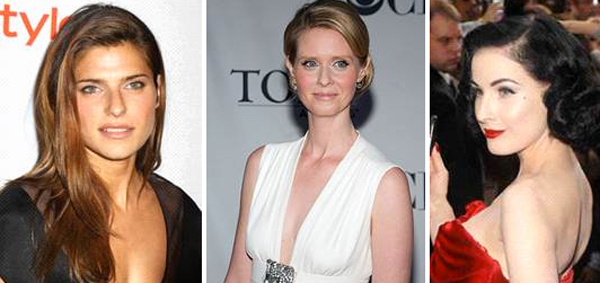 Here's what some of them had to say:
"For red lip color, my new favorite product is NARS Pure Matte Lipstick in Vesuvio. It delivers a bold deep color and stays put for hours."-Lake Bell
"NARS Pure Matte Lipstick is really moisturizing and has a nice blend of pigment. The range of shades is great; Bangkok and Tonkin are my favorites."-Cynthia Nixon
"Matte red lips are always chic and also easy to keep in place! Right now I love Nars Pure Matte lipstick in Vesuvio which is the perfect classic cherry red, and Terre de Feu which is a beautiful rich burgundy for wintertime."-Dita von Teese
We also hear that NARS has sent sets of Pure Matte Lipstick to Courteney Cox and Renee Zellweger who each wrote them notes telling them how much they love NARS!