All Posts Tagged With: "Matte Lipstick"
Give your nails a much needed boost with the new Sally Hansen Moisture Rehab Overnight Nail Serum and for your lips, Rimmel London will give you that much needed long wearing dose of color for the New Year with their new Only 1 Matte Lipstick.
WAKE UP TO HEALTHIER, HYDRATED NAILS:
SALLY HANSEN LAUNCHES MOISTURE REHAB™ OVERNIGHT NAIL SERUM
Introducing Gucci Sensuous Deep-Matte Lipstick.
GUCCI COSMETICS PRESENTS SENSUOUS DEEP-MATTE LIPSTICK
Gucci Cosmetics presents SENSUOUS DEEP-MATTE LIPSTICK a new contemporary formula, which underscores a woman's
individual beauty, and desire to change her style.
THE LOOK
$25 Saks gift certificate (means a trip to Biltmore Fashion Park in Phoenix) had to buy just 1 thing & I bought NARS Pure Matte Lipstick in Bangkok. Is this telling me something? 🙂 <3

NARS Pure Matte Lipstick in Bangkok
Looks like NARS' new Pure Matte Lipstick most recent fans include Lake Bell, Julie Benz, Courteney Cox-Arquette, Cynthia Nixon, Dita von Teese, and Renee Zellweger.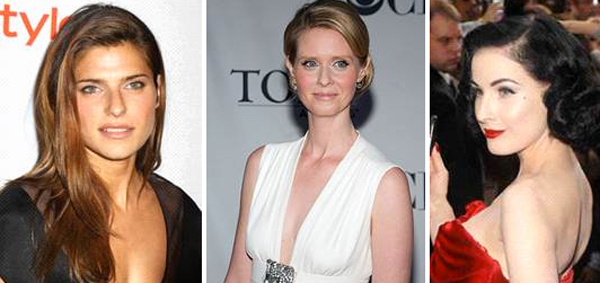 Here's what some of them had to say:
"For red lip color, my new favorite product is NARS Pure Matte Lipstick in Vesuvio. It delivers a bold deep color and stays put for hours."-Lake Bell
Ladies and gentleman the new NARS Matte Lipstick in TASHKET is legendary. It gives the perfect nude lips and match my very light olive complexion. The shade is a pale peach-cream.  Marta Walsh LOVES!!! I like to layer it with MAC Dazzleglass is smile (lipgloss first then NARS Pure Matte lipstick in TASHKENT). Only sometimes I wear it pure matte because I'm clearly addicted to a glossy finish. Expect to see NARS Pure Matte Lipstick during upcoming New York Fashion Week SS 2011, and the red carpet. The hottest thing:)
Introducing PURE MATTE: INFINITE REFLECTIONS, a short film from NARS Cosmetics celebrating Pure Matte Lipstick debuting today, September 1st, 2010, exclusively at Saks Fifth Avenue. WATCH!
Produced by an illustrious and talented team, portrayed by a stunningly beautiful model and conceptualized through a makeup artist's vision of bold, audacious, iconic glamour, NARS Cosmetics is excited to announce the launch of the short film Pure Matte: Infinite Reflections celebrating the launch of Pure Matte Lipstick.
NARS Cosmetics introducing Pure Matte Lipstick. "A matte lip is very modern, whether nude or deeply pigmented. Try a color close to your skin tone for a universally flattering look. Pair darker hues with a fresh complexion and little makeup. But, always choose a formula that has hydrating ingredients to condition lips." –François Nars, Founder & Creative Director of NARS Cosmetics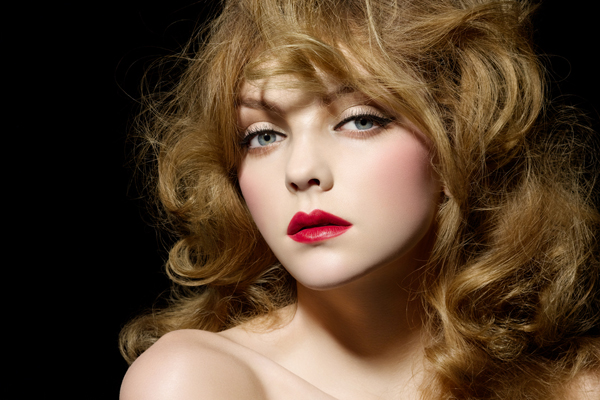 Before its release there was a TON of buzz over NARS Pure Matte Lipstick- it was used as a staple backstage at New York Fashion Week and has graced the faces of celebrities all over the red carpet (see the most recent coverage from the Emmys here) !
Makeup artist Fabiola used NARS Cosmetics on January Jones for last night's Season 4 Premiere of "Mad Men" in NYC. Pure Matte Lipstick was key in creating the look!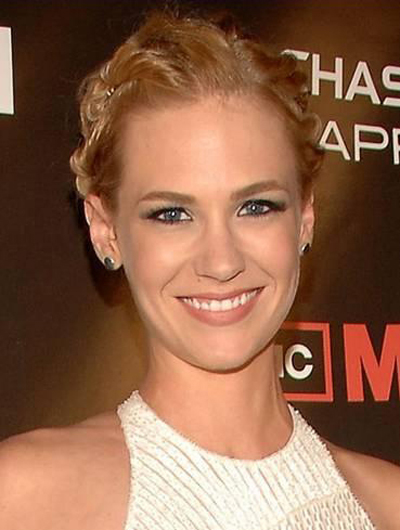 Get January Jones's look with the following NARS products:
· Bangkok Pure Matte Lipstick (for now, try Dolce Vita Velvet Matte Lip Pencil)
NARS Cosmetics worked with celebrity makeup artist Vanessa Scali to create the makeup look for "Mad Men" actress Christina Hendricks at the Season 4 Premiere last night, July 20th, 2010. NARS' NEW Pure Matte Lipstick was key in creating her look along with other products from NARS' Fall 2010 Color Collection.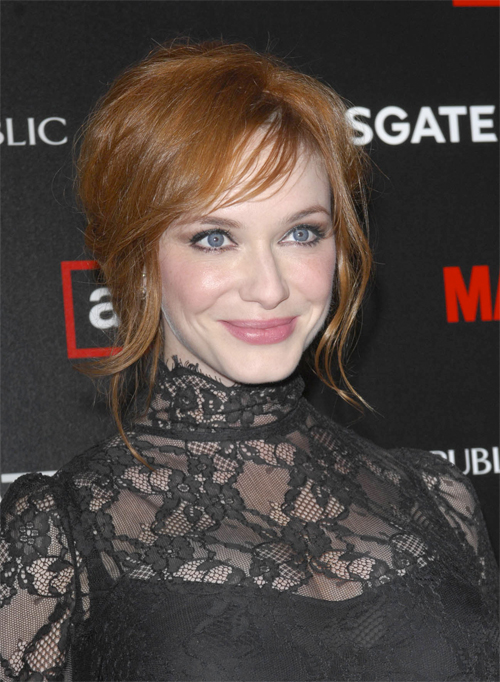 "Christina's sultry Dolce & Gabbana dress inspired a softer version of the "La Dolce Vita" makeup look. We kept it modern by using Bangkok Pure Matte Lipstick, which is a soft matte rose color for her lips," says Vanessa Scali.
Christina Hendricks' makeup look was achieved using the following NARS products:
Lancôme reinvents matte lipstick with their NEW Color Design Matte Lipstick, $22. The new formula is soft and creamy, glides effortlessly and comes in eight dreamy colors. The credit goes to the new formula; its mattifying agent isn't a dull powder but a light-diffusing gel. High pigment levels ensure that it wears for hours, while soft waxes and emollients deliver modern slip.
Makeup artist Daniel Martin used the Bronze Show shade at the Chris Benz Fall 2010 presentation for the perfect update on the 90's lipstick.