All Posts Tagged With: "François Nars"
New York Fashion Week Report. NARS Beauty Report: Marc Jacobs AW16.
"There are influences of Alice Cooper with a touch of punk and the feeling of the NY Underground. We wanted to make sure all of the girls looked different, a little bit strange and dramatic, but authentic and unique to themselves." —François Nars, Founder & Creative Director
Introducing the new NARS Larger Than Life Lip Gloss. This innovative and unique formula is infused with ingredients to nourish lips and fight free radicals, while natural lip enhancers provide volume. The texture glides on evenly, won't feather, and stays on throughout the day. A new, shorter bristle brush delivers a precise application to define and shape lips. The new, clear packaging is indicative of its overall effect: bold, brilliant and luxurious.
Shades Include:
· Place Vendôme – strawberry pink
Hosted by Barneys New York Fashion Director Amanda Brooks, makeup artist, visionary and founder of NARS Cosmetics, François Nars, visited Los Angeles this weekend to continue celebrating the launch of his newest book Makeup Your Mind: Express Yourself!

L to T: François Nars and Barneys New York Fashion Director Amanda Brooks
Makeup artist, visionary and founder of NARS Cosmetics François Nars made appearances in Los Angeles (May 14th; Nordstrom Topanga) and Chicago (May 21st; Nordstrom Michigan Avenue) to kick off the launch of his newest beauty book Makeup Your Mind:Express Yourself!
EXCLUSIVE Q&A with FRANÇOIS NARS:
Why did you decide to create a sequel to Makeup Your Mind?
We originally planned Makeup Your Mind as a three-part book set. The first book featured models, the second showcases real people, and the third will feature notables, tastemakers and celebrities. This felt like the perfect moment to come out with a book focused on real women and men wearing NARS. It was nice to have the opportunity to showcase NARS on every-day beauties—to make NARS feel more accessible.
In May 2011, François Nars will be launching his newest book, Makeup Your Mind: Express Yourself, the sequel to his best-selling beauty manual that launched in 2001. Readers will not only learn about makeup application from François himself, but are encouraged to express their beauty, individuality, and creativity through makeup.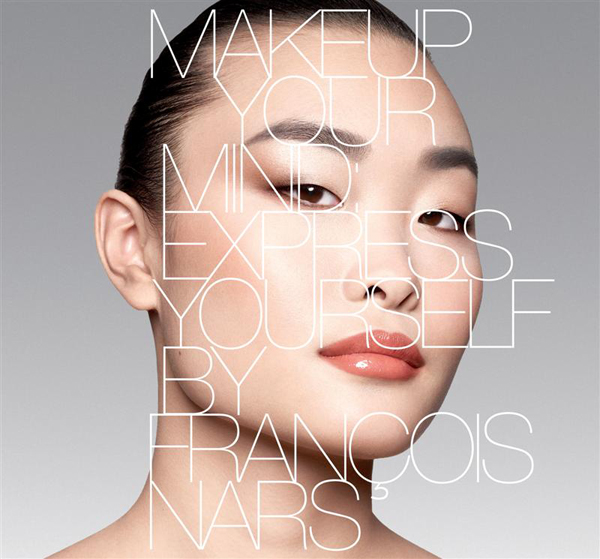 Back in 2001, François Nars published Makeup Your Mind, the globally celebrated, best-selling beauty manual that boasts two shots: one of a model without makeup, and another shot of her with makeup.
NEW YORK, NY FEBRUARY 9, 2011 – NARS Cosmetics, Inc. announced today the unveiling of its first flagship boutique in New York City's famed West Village. Located at 413 Bleecker Street, the 525 square-foot space boasts a design conceived by Founder and Creative Director François Nars and long-time artistic collaborator and friend Fabien Baron, of Baron & Baron.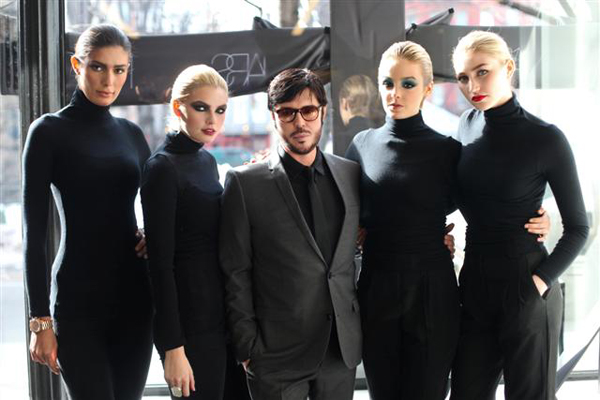 François Nars and CEO, Louis Desazars, along with an intimate gathering of close friends of the brand, convened for the celebratory ribbon cutting to signify the official opening of the boutique. The flagship location, created as a unique destination where artistry can be cultivated and consumers educated, will be officially open to the public on February 10, 2011.
REVEALING MORE DETAILS ABOUT THE NARS FLAGSHIP BOUTIQUE, OPENING FEBRUARY 10, 2011! As it gets closer to the official opening date when NARS will open the doors of its first flagship boutique to New York City's West Village, Marta Walsh and Talking Makeup has the scoop about the details including exclusive products, photos of the interior, and a Q&A session!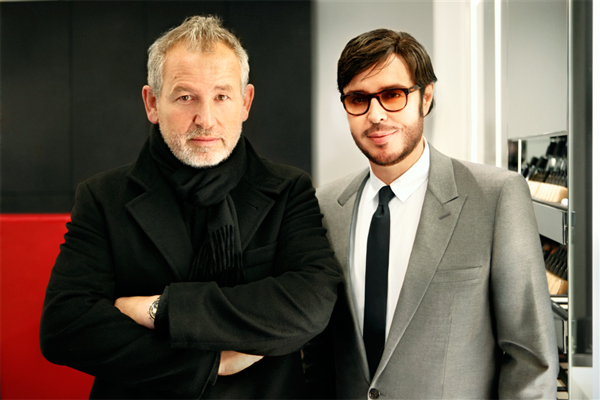 L to R: Fabien Baron, François' longtime friend who collaborated on the boutique's design, and François Nars
The 525-square foot space fuses elements of modernity and artistry with the feeling of a residential space that is inviting and uniquely NARS. The black and white color scheme echoes the brand's signature packaging.
NARS Cosmetics introducing Pure Matte Lipstick. "A matte lip is very modern, whether nude or deeply pigmented. Try a color close to your skin tone for a universally flattering look. Pair darker hues with a fresh complexion and little makeup. But, always choose a formula that has hydrating ingredients to condition lips." –François Nars, Founder & Creative Director of NARS Cosmetics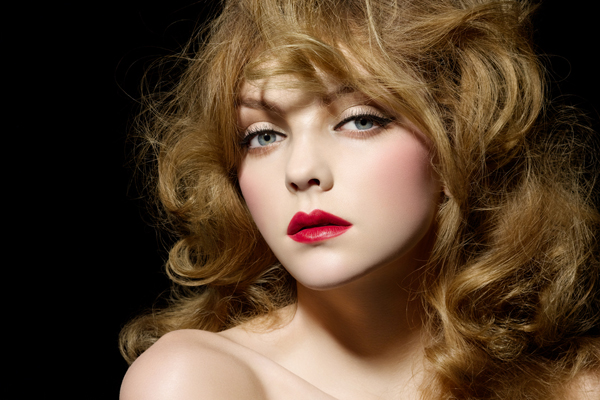 Before its release there was a TON of buzz over NARS Pure Matte Lipstick- it was used as a staple backstage at New York Fashion Week and has graced the faces of celebrities all over the red carpet (see the most recent coverage from the Emmys here) !
Celebrity Inspired Makeup. NARS Q&A With Daphne Guinness!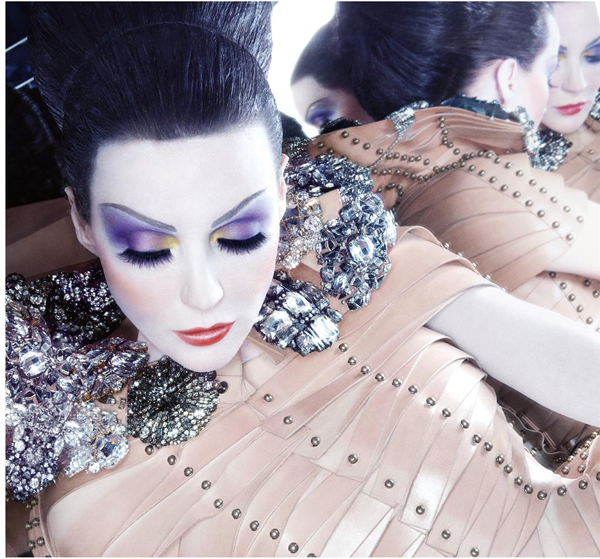 When it comes to describing fashionista Daphne Guinness, the passion of Founder & Creative Director François Nars knows no boundaries. And when it came to designing and photographing this futuristic makeup look for Fall 2010, François created a look worthy of his leading lady. It was only fitting that Nars chose to name an eyeshadow after his muse, Daphne, a color that is as bold and beautiful as the woman for whom it was named. To magnify the arresting impact of the magnificent Ms. Guinness, Nars designed and photographed her in a kaleidoscope of mirrors, creating a virtual funhouse of reflective images.
Watch: NARS for Marc Jacobs Autumn/Winter 2010 Fashion Week. Key Products Used: Enchanted Cream Blush, NARS D. Gorgeous Eyeshadow, NARS Nuits Blanches Eyeliner Stylo, NARS Black Moon Eyeliner Pencil, NARS Barbarella Lipstick.
The Makeup Look & Inspiration: "This look is what you would see on a girl from the East Village or St. Germain des Pres-an existentialist with a modern twist," said François Nars (Founder and Creative Director of NARS Cosmetics) whose application technique included using his fingers to achieve the faded effect. "These girls are sexy and cool. Their makeup looks dirty and worn out as if it has been on all night but still translates beautifully on the runway."