REVEALING MORE DETAILS ABOUT THE NARS FLAGSHIP BOUTIQUE, OPENING FEBRUARY 10, 2011! As it gets closer to the official opening date when NARS will open the doors of its first flagship boutique to New York City's West Village, Marta Walsh and Talking Makeup has the scoop about the details including exclusive products, photos of the interior, and a Q&A session!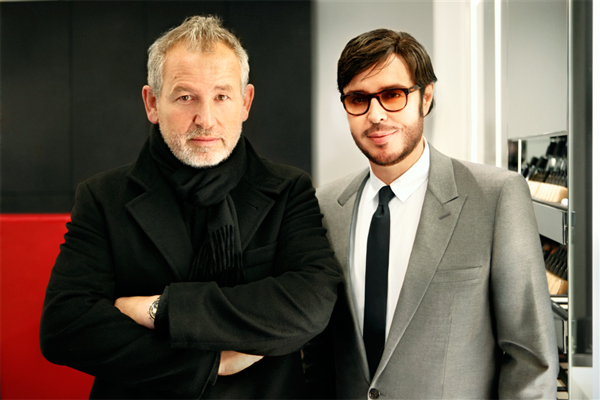 L to R: Fabien Baron, François' longtime friend who collaborated on the boutique's design, and François Nars
The 525-square foot space fuses elements of modernity and artistry with the feeling of a residential space that is inviting and uniquely NARS. The black and white color scheme echoes the brand's signature packaging.
A red, high gloss lacquer block (color matched to Jungle Red Lipstick) stands at the rear of the boutique, positioned against a matte black wall.

NARS Pure Matte Lipstick 413 Bleecker
Offsetting the vintage accents are modern elements including floor-to-ceiling mirrors that feature hidden illuminated frames and a series of three screens featuring a loop of various films created by the brand. Exclusive products will be offered within the store, kicking off with a newly-developed (and bigger!) version of the Bento Box and a warm rose-brown hue of Pure Matte Lipstick, appropriately named 413 Bleecker. A collection of François Nars' favorite things (from books to film) will also be sold within the boutique.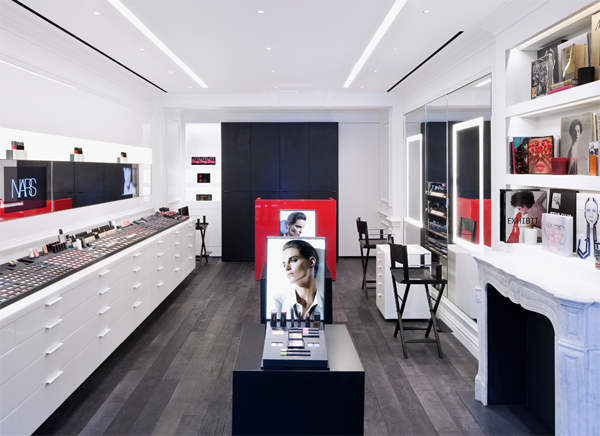 François Nars takes a moment to discuss:
Q: What are your favorite elements of the boutique's design?
A: It's very sleek and very open. I love the lighting and the use of technology. We incorporated video screens which preview NARS films—it's all very interactive. The colors are very basic, but strong. Everything is white and black, with touches of red lacquer. It reminds of Guy Bourdin.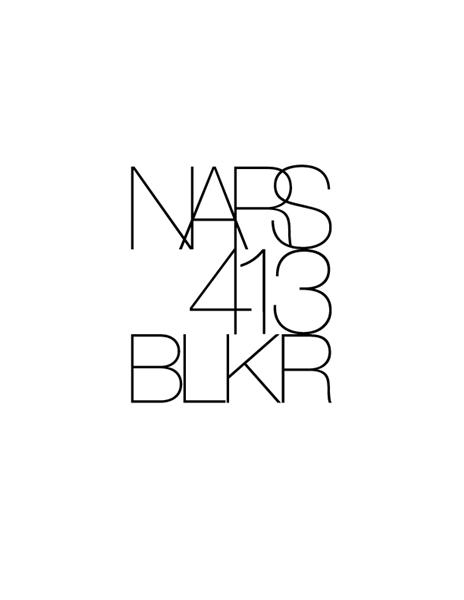 NARS will be rolling out all the details on their Facebook page including additional questions answered by François Nars and Fabien Baron (François' longtime friend who collaborated on the boutique's design), so head to facebook.com/narscosmetics for more!