All Posts Tagged With: "Books"
Hey Scottsdale beauties: I wanted to share the invitation for this Thursday, Feb 16th as Kiehl's U.S. President, Chris Salgardo, will be in town for a public appearance & book signing for his first book MANMADE:  The Essential Skincare & Grooming Reference for Every Man.  The event will take place at Kiehl's at Fashion Square in Scottsdale, Arizona from 6-7PM. Guests will enjoy complimentary refreshments, DJ music, and the first 25 customers will receive mystery gift cards worth up to $100. #GETMANMADE @Kiehlsnyc
Makeup artist, visionary and founder of NARS Cosmetics François Nars made appearances in Los Angeles (May 14th; Nordstrom Topanga) and Chicago (May 21st; Nordstrom Michigan Avenue) to kick off the launch of his newest beauty book Makeup Your Mind:Express Yourself!
EXCLUSIVE Q&A with FRANÇOIS NARS:
Why did you decide to create a sequel to Makeup Your Mind?
We originally planned Makeup Your Mind as a three-part book set. The first book featured models, the second showcases real people, and the third will feature notables, tastemakers and celebrities. This felt like the perfect moment to come out with a book focused on real women and men wearing NARS. It was nice to have the opportunity to showcase NARS on every-day beauties—to make NARS feel more accessible.
In May 2011, François Nars will be launching his newest book, Makeup Your Mind: Express Yourself, the sequel to his best-selling beauty manual that launched in 2001. Readers will not only learn about makeup application from François himself, but are encouraged to express their beauty, individuality, and creativity through makeup.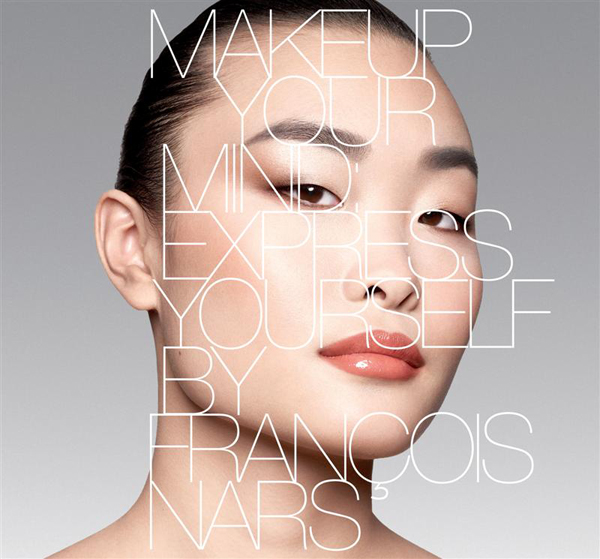 Back in 2001, François Nars published Makeup Your Mind, the globally celebrated, best-selling beauty manual that boasts two shots: one of a model without makeup, and another shot of her with makeup.
Holiday Gift Guide. WWD Unveils "WWD: 100 Years, 100 Designers" A Compilation of 100 of the Most Influential Designers & 10 Decades of Unrivaled Fashion News Coverage.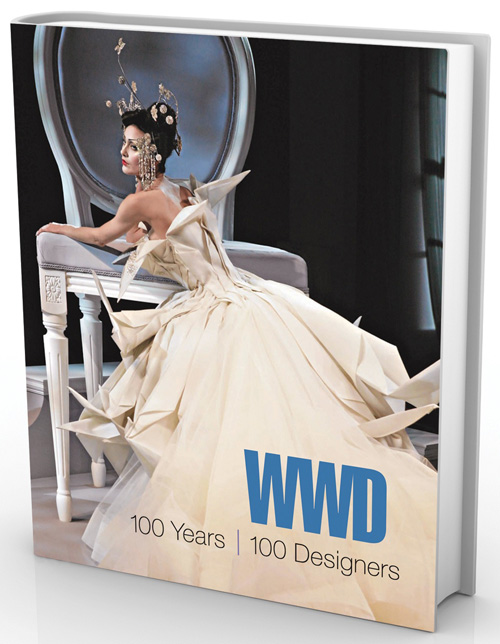 WWD (Women's Wear Daily) and Fairchild Books are proud to present a special edition, large-format book commemorating the 100th Anniversary of WWD. WWD: 100 Years, 100 Designers, compiled by the editors of WWD, examines the careers and creations of 100 designers who are among the most influential style icons and tastemakers of the past century.
Francesco Clark's the founder of Clark's Botanical new book Walking Papers: The Accident that Changed My Life, and the Business that Got Me Back on My Feet just went on sale this Tuesday, June 1st, 2010.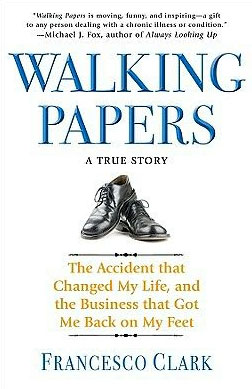 Book Synopsis:
Pregnancy has never looked better. This spring, Lancôme teams up with style expert and author Amy Tara Koch of the much-anticipated pregnancy style guide Bump It Up: Transforming your Pregnancy into the Ultimate Style Statement for several exclusive in-store events
What's in it for you: Stop by at the Lancôme Boutique (see dates and locations below) and get the inside scoop on style tips that will take the average pregnancy from blah to beautiful. From creating the best faux glow to the maternity makeup must-haves, expecting moms will be armed with beauty and fashion advice leaving mommy-to-be feeling fabulous. One of her fave product picks? Lancôme's Star Bronzer ($36.50) to create a sun-kissed look and instantly brighten the complexion.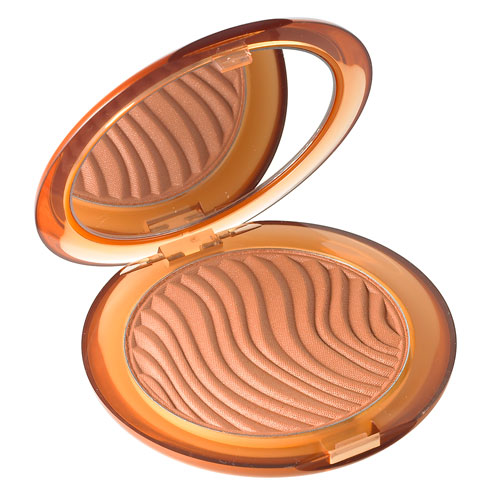 ASSOULINE Announces the Release of PIERRE CARDIN: 60 YEARS OF INNOVATION By Jean-Pascal Hesse.
"Geometric motifs, asymmetry, oversized buttons and collars, hooped dresses, vinyl inserts-Cardin is an original in every sense of the word."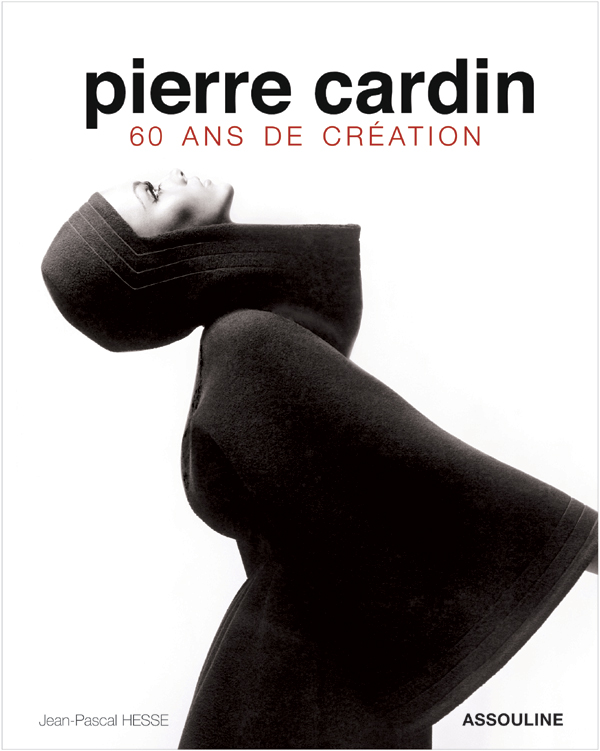 ASSOULINE is delighted to celebrate the sixtieth anniversary of the Masion Cardin, with the publication of a commemorative retrospective of the work of its founder, fashion designer Pierre Cardin.
Born in 1922 in San Biagio di Callalta, near Venice, Pierre Cardin immigrated to Paris in 1924. After working briefly with Elsa Schiaparelli, Cardin joined Dior in 1946 and opened his own couture house in 1950. He was a pioneer from the start, creating a design-based, architectural fashion with a futurist sensibility. Cardin also had an avant-garde understanding of fashion's relationship to new audiences, presenting his collections to large crowds. He was the first to demonstrate that fashion can be both a creative process and a business-and that one man can excel as both a businessman and an artist.
Available at: assouline.com
Read full article in styleinterviews.com
I'm so excited to share with you my interview with Daymond John founder of FUBU and star of ABC's The Shark Tank. As a New Yorker myself the name FUBU rings many bells but mostly Mr. Daymond John and FUBU are a success story that inspired me all these years.

Daymond John
A success story, an industry leader, a young entrepreneur, a man who has reached and surpassed new heights of commercial and financial success – just a fraction of classifications used to describe Daymond John. Over the last 18 years, Daymond has evolved into one of the most successful fashion icons in business today. Known as the "Godfather of Urban Fashion," Daymond is also regarded one of the most sought after branding experts and motivational speakers in the country. Having graduated from waiting tables at Red Lobster to being the CEO of a multi-million dollar enterprise, complete with sky rise offices in the Empire State Building, Daymond John is living "the American Dream."'
In this interview Daymond John talks to Marta Walsh about his beginnings in fashion. What made FUBU take off. His passion for inspiring others and giving back. His encounter with President Barack Obama. Why did he decide to join ABC's Shark Tank. Gives advice to aspiring entrepreneurs. Describes his personal style, philosophy about beauty, and talks future plans.
Marta Walsh: When did your fascination with fashion and style begin?
Daymond John: It goes as far back as when I was 5 or 6 years old. I used to watch my mother put patterns of clothes on the floor and I helped her cut them with scissors and sew them all together. My own interest for fashion and style grew when I was 13 and around the time when Hip Hop began to emerge in Brooklyn, Queens, the Bronx, and New York. The new music genre also translated into a change in how people used to dress on the street, and that was very inspiring to me.
The NARS 15X15 Project celebrates 15 years of iconic beauty by François Nars. The centerpiece of the project is the 15X15 book, featuring 15 celebrity portraits, including Marc Jacobs, Daphne Guinness, Amber Valetta and Naomi Campbell and others. During Art Basel Miami, the 15 images from the NARS 15X15 book will be on display at The Standard Hotel in Miami, on 40 Island Ave, Miami, FL,  through December 6th.
To celebrate the exhibition, François Nars hosted a cocktail event at The Standard Hotel to launch the exhibit on December 2, 2009 from 7-10PM.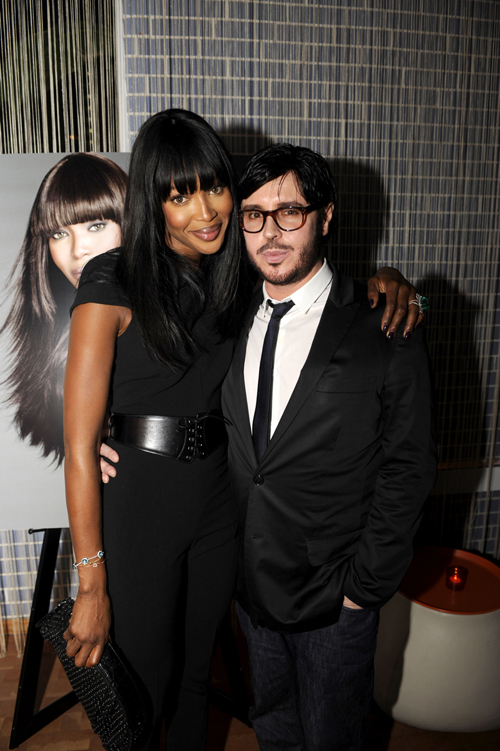 François Nars & Naomi Campbell
Celebrities spotted at the NARS 15X15 celebration at Art Basel Miami: François Nars (Founder and Creative Director of NARS), Naomi Campbell (NARS 15X15 Participant), Anthony Hadden Guest, Brian Atwood, David Hamilton (Interview), Dennis Paul, Diana Picasso, Genevieve Jones, Geordon Nicol (The Misshapes), Glenn O'Brien (Interview), Greg Krelenstein (The Misshapes), Jeremy Scott, Leigh Lezark (The Misshapes), Lorenzo Martone, Peter Som, Rafe Totengco, Sebastian Puga, Terrence Koh and others.
Amber Valletta as Catherine Deneuve wearing Belle de Jour Lipstick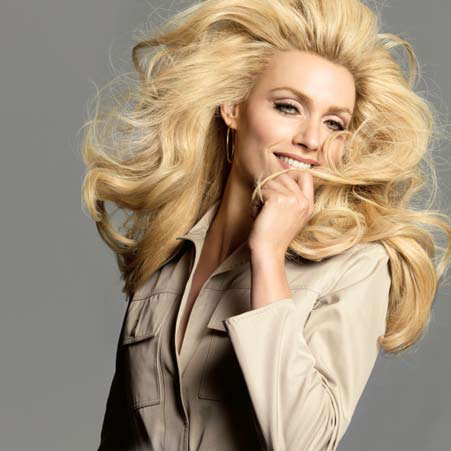 Supermodel Amber Valletta has walked hundreds of runways, appeared on countless covers, and has been the face of Louis Vuitton, Calvin Klein and Versace. She has also appeared in many films such as What Lies Beneath, The Family Man, and Hitch, and works internationally to raise awareness about the dangers of mercury in our waters. She appears as legendary French model and actress Catherine Deneuve in her most iconic role as a housewife turned prostitute in 1967's Belle de Jour. She wears Belle de Jour Lipstick, a demure sheer beige. "I really wanted to use Belle de Jour—it's one of my favorite shades and perfect for this fun, young interpretation of Catherine Deneuve," says François. Proceeds to benefit The Friendly House.
Daphne Guinness in Modern Edwardian wearing Night Breed Single Eyeshadow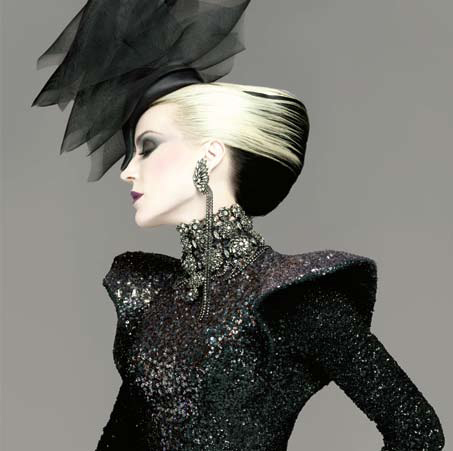 Daphne Guinness is a style icon, socialite, heiress, film producer and fashion designer, and a regular fixture in the most exclusive front rows. She has a legendary haute couture collection, impeccable taste, and never disappoints fashion critics. She appears in modern, glittering metallic Edwardian clothing, hat, and a mixture of Erickson Beamon and her own jewelry. "This look is so Daphne—very sultry, very sexy, very evening—so daring. Daphne can pull anything off—she's such an inspiration," says François. She wears the Night Breed Single Eyeshadow, a black with silver glitter hue that can be worn sheer or layered as it is here—perfect for creating a little drama. Proceeds to benefit Meath Women's Refuge & Support Services.
Marc Jacobs as China Machado wearing Dovima Nail Polish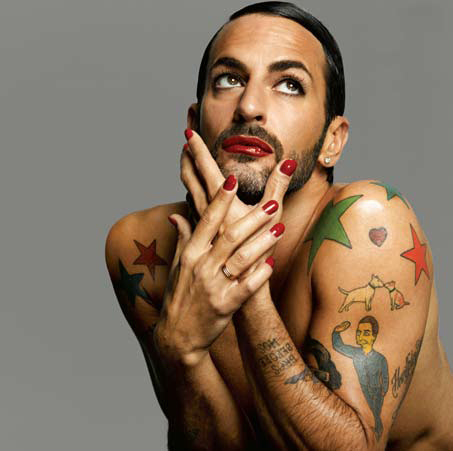 American fashion designer Marc Jacobs knows a thing or two about icons. He is as famous for his unusual and ingenious choice of models and collaborative partnerships as he is for his stirring designs—at both his eponymous fashion house and at Louis Vuitton, where he serves as Creative Director. He appears as 1960s supermodel China Machado in a photograph taken by legendary photographer Richard Avedon, who has always been an inspiration to François. "China is wearing bright red polish in her 1959 photo, so I wanted Marc to do the same—plus he's always up for anything," says François. Marc wears Dovima Nail Polish, named for one of Avedon's favoritemodels—a very modern, very sophisticated bold tomato red. Proceeds to benefit amfar.
Naomi Campbell as an Iconic Supermodel wearing Taj Mahal Blush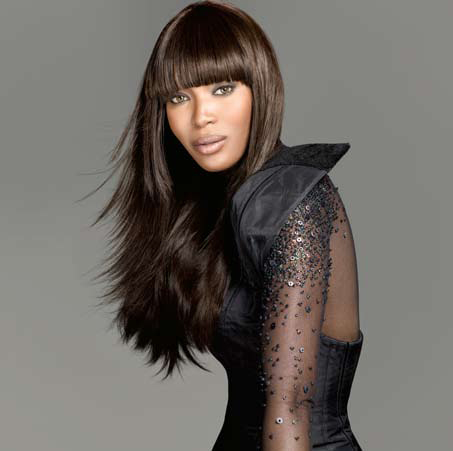 Naomi Campbell was an overnight sensation when she began her career in the mid-eighties, changing the face of the industry as the first black model to appear on the covers of French, British, and Japanese Vogue. She was famously filmed for George Michael's Freedom '90 video, as well as for Madonna's Erotica video, and has appeared on over 100 magazine covers. She is a supermodel in the truest sense. Naomi is the epitome of glamour in an Olivier Theyskens for Nina Ricci dress, and Taj Mahal Blush, a burnt orange with shimmer. "Naomi is one of the most iconic symbols of beauty today, and I wanted to use a makeup color that would show this by name and by hue. It's a bright shade, but sheer, so it looks very natural and yet, ultra-glam—just like her," says François. Proceeds to benefit White Ribbon Alliance.