Holiday Gift Guide. WWD Unveils "WWD: 100 Years, 100 Designers" A Compilation of 100 of the Most Influential Designers & 10 Decades of Unrivaled Fashion News Coverage.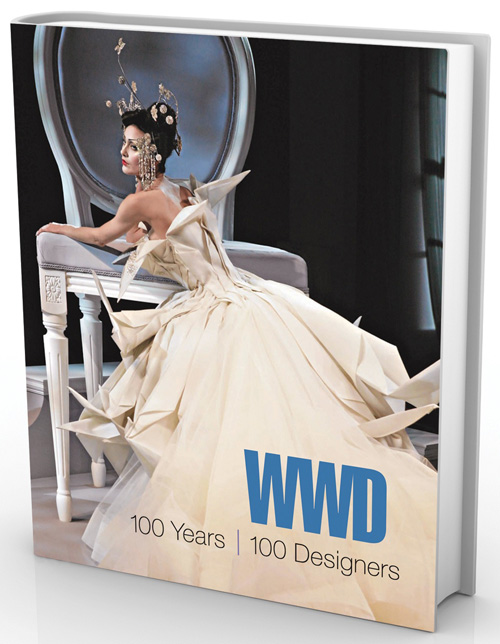 WWD (Women's Wear Daily) and Fairchild Books are proud to present a special edition, large-format book commemorating the 100th Anniversary of WWD. WWD: 100 Years, 100 Designers, compiled by the editors of WWD, examines the careers and creations of 100 designers who are among the most influential style icons and tastemakers of the past century.
This 312-page book pays homage to WWD's century of fashion-industry news and daily style coverage from 1910 to the present. Filled with hundreds of stunning photographs and lavish illustrations, one section also features designer interviews conducted over the years for WWD including: Giorgio Armani, Gabriel "Coco" Chanel, John Galliano, Tommy Hilfiger, Halston, Calvin Klein, Karl Lagerfeld, Ralph Lauren, Stella McCartney, Alexander McQueen, Valentino, Gianni Versace and Diane Von Furstenberg.
The first book published by Fairchild Books, is now available at Amazon.com with a suggested retail price of $65.00.