All Posts Tagged With: "Lip Pencil"
NARS worked with Anne Hathaway's makeup artist Molly Stern for the premiere of her film Rio in Los Angeles. Creating a look to coincide with her chic frames and purple "rock 'n roll" dress, Molly played up her eyes and kept her lips nude with the help of new Summer 2011 products Bolero Velvet Matte Lip Pencil, and Mayflower Lipstick.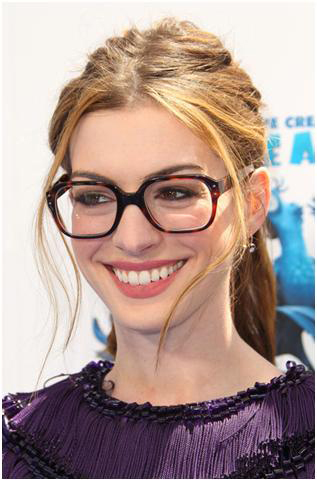 "The new Bolero Velvet Matte Lip Pencil is the perfect apricot nude, with a dash of baby pink," said Molly about Anne's lip color. "We wanted to keep it balanced, but fun and fresh. We were listening to Patti Smith while getting ready – so we incorporated a bit of a rock 'n roll edge!"
The complete list of NARS products that Molly used on Anne Hathaway:
Introducing NARS' new Velvet Gloss Lip Pencils! The pencils take everything beloved about their 'Velvet Matte' counterparts, and swap the formula for one that's glossy. With Iris Strubegger fronting the collection's campaign, the new pencils impart a non-sticky luminosity to lips, while featuring a lightweight formula enriched with Vitamin E.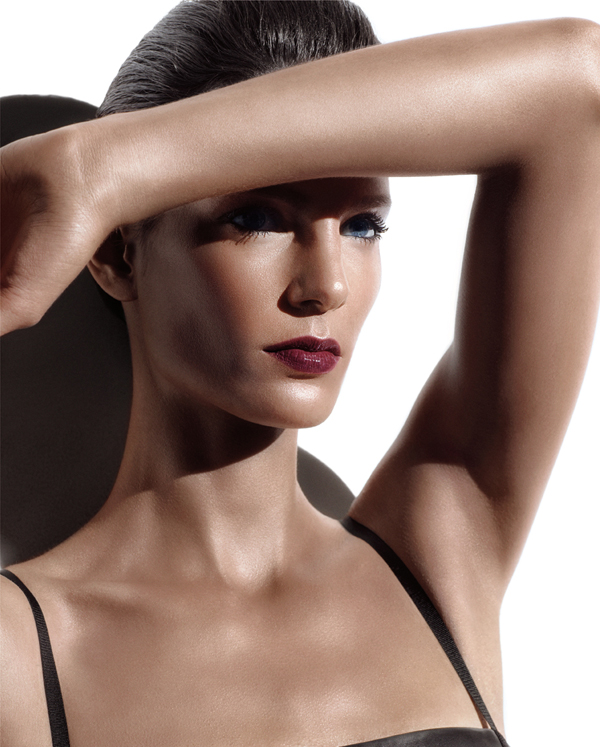 THE FILM:
Jennifer Aniston's Makeup: CHANEL Celebrity Makeup Artist Angela Levin worked with Jennifer Aniston at the Los Angeles premiere of The Switch on Monday, August 16th, 2010. Talking Makeup has the scoop on how to get miss Aniston's fresh, radiant red carpet makeup look.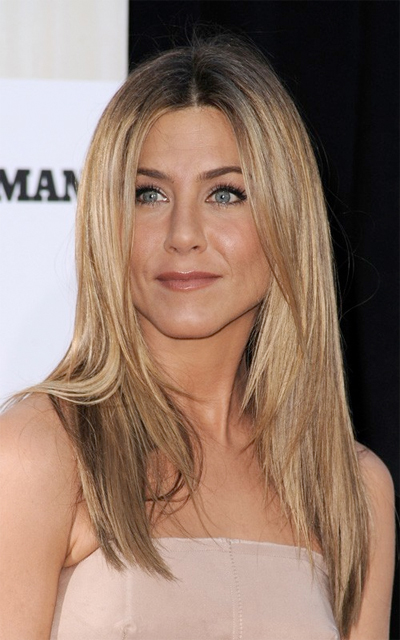 Jennifer Aniston's makeup at the Los Angeles premiere of The Switch by Celebrity Makeup Artist Angela Levin:
"I first prepped Jen's face with the new CHANEL Sublimage Concentrate, to enhance her already radiant skin. Her base was La Mer Foundation in 06, and on her cheeks I dusted a bit of CHANEL Powder Blush in Rose Pétale. On her eyes I used CHANEL Quadra Eyeshadow in Tentation Cuivré, a rich brown and copper shadow palette new for Holiday. The warm shades compliment Jen's gorgeous eye colour.
Backstage Makeup: Watch: NARS for 3.1 phillip lim Autumn/Winter 2010 Fashion Week. Lead Artist: Lisa Butler for NARS Cosmetics. Key Products Used: Douceur Blush (new for Fall!), Coconut Grove Single Eyeshadow (new for Fall!), Abyssinia Eyeshadow, London Eyeliner Pencil, Sex Machine Velvet Matte Lip Pencil, Luxor Multiple, Riviera Multiple.
The Makeup Look & Inspiration: "This look has many layers," said Lisa Butler for NARS Cosmetics. "The eyes are edgy while the skin was kept healthy and glowing. The lips are a soft, sheer pink for the elegant punk-rock princess style that Phillip was looking for."
Lipstick lovers always look forward to fall because it's the season of the bold lip. If you're not yet ready to plunge into the deep hues of the glampire beauty trend, there are many interpretations of the more classic crimson look. Oh, and stop making fun of your mother about her lip pencil: The formerly eschewed makeup implement is making a major comeback this fall. Get your sharpeners ready: Here are our favorite red lip looks of the season.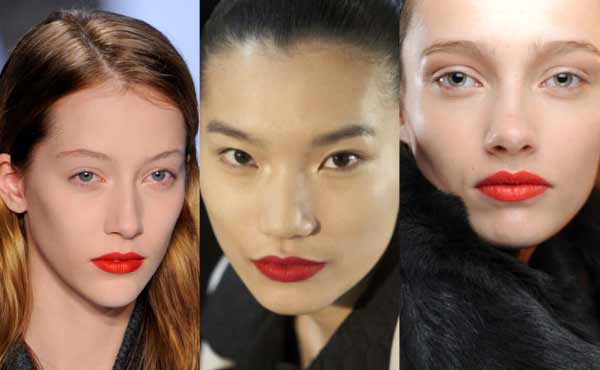 Red lips at (L-R) Richard Chai, Vivienne Tam and Herve Léger.
Photo: Jemal Countess/Getty Images, Maybelline, gorunway.com
At Richard Chai, Gucci Westman for Revlon keyed makeup. Lips were defined with new-for-fall Revlon Suede Rhapsody Multi-Use Palette, set to launch in September 2010. First, Gucci applied ColorStay Lip Liner in Red all over the lip as a base, then painted on the deeper red lipstick from the palette which created a matte effect. "The clothes don't have a lot of color, so I felt a pop of pigment was needed on the lips," explains Westman.
Read full article in dailymakeover.com
For more Beauty Trends and News visit dailymakeover.com
Ring in the New Year and revamp your look for 2010 with pre and post party essentials from Estée Lauder…
The Eyes Have It. Add a little drama to capture that sultry, mischievous look with dark hues and smoky eyes. The Blacker than Black collection was made with the dramatic girl in mind and includes our six mascaras in an intense, jet black shade for maximum impact. Add a layering of the Signature Eyeshadow Quad in Black Smoke for eyes that will be the center of attention.

Amber Valletta as Catherine Deneuve wearing Belle de Jour Lipstick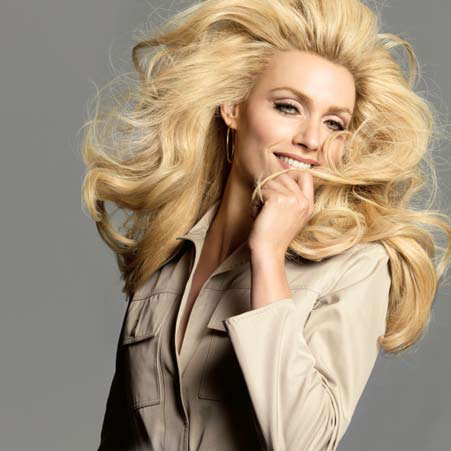 Supermodel Amber Valletta has walked hundreds of runways, appeared on countless covers, and has been the face of Louis Vuitton, Calvin Klein and Versace. She has also appeared in many films such as What Lies Beneath, The Family Man, and Hitch, and works internationally to raise awareness about the dangers of mercury in our waters. She appears as legendary French model and actress Catherine Deneuve in her most iconic role as a housewife turned prostitute in 1967's Belle de Jour. She wears Belle de Jour Lipstick, a demure sheer beige. "I really wanted to use Belle de Jour—it's one of my favorite shades and perfect for this fun, young interpretation of Catherine Deneuve," says François. Proceeds to benefit The Friendly House.
Daphne Guinness in Modern Edwardian wearing Night Breed Single Eyeshadow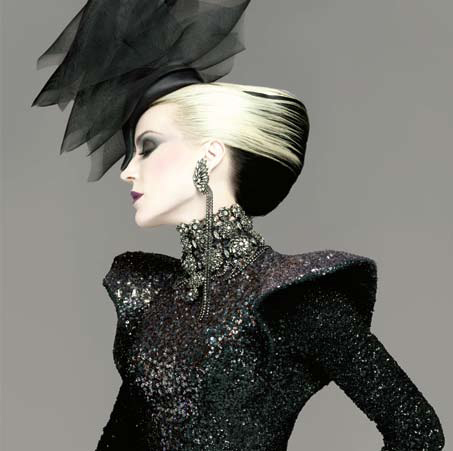 Daphne Guinness is a style icon, socialite, heiress, film producer and fashion designer, and a regular fixture in the most exclusive front rows. She has a legendary haute couture collection, impeccable taste, and never disappoints fashion critics. She appears in modern, glittering metallic Edwardian clothing, hat, and a mixture of Erickson Beamon and her own jewelry. "This look is so Daphne—very sultry, very sexy, very evening—so daring. Daphne can pull anything off—she's such an inspiration," says François. She wears the Night Breed Single Eyeshadow, a black with silver glitter hue that can be worn sheer or layered as it is here—perfect for creating a little drama. Proceeds to benefit Meath Women's Refuge & Support Services.
Marc Jacobs as China Machado wearing Dovima Nail Polish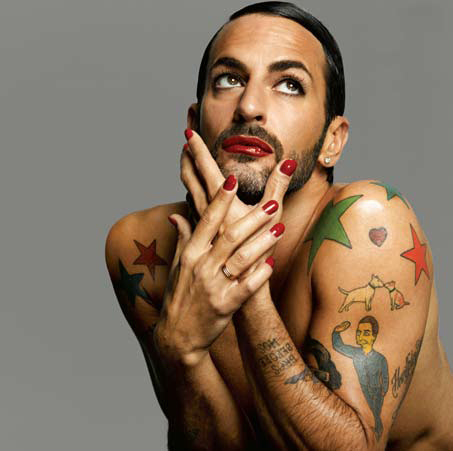 American fashion designer Marc Jacobs knows a thing or two about icons. He is as famous for his unusual and ingenious choice of models and collaborative partnerships as he is for his stirring designs—at both his eponymous fashion house and at Louis Vuitton, where he serves as Creative Director. He appears as 1960s supermodel China Machado in a photograph taken by legendary photographer Richard Avedon, who has always been an inspiration to François. "China is wearing bright red polish in her 1959 photo, so I wanted Marc to do the same—plus he's always up for anything," says François. Marc wears Dovima Nail Polish, named for one of Avedon's favoritemodels—a very modern, very sophisticated bold tomato red. Proceeds to benefit amfar.
Naomi Campbell as an Iconic Supermodel wearing Taj Mahal Blush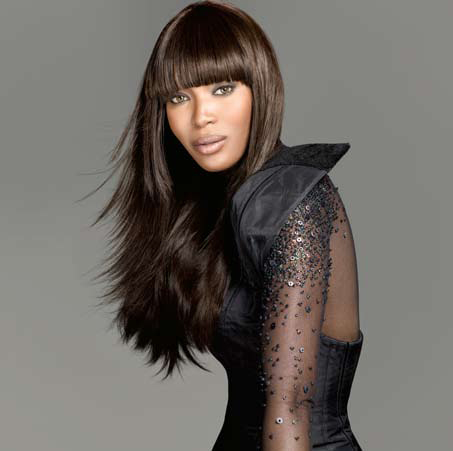 Naomi Campbell was an overnight sensation when she began her career in the mid-eighties, changing the face of the industry as the first black model to appear on the covers of French, British, and Japanese Vogue. She was famously filmed for George Michael's Freedom '90 video, as well as for Madonna's Erotica video, and has appeared on over 100 magazine covers. She is a supermodel in the truest sense. Naomi is the epitome of glamour in an Olivier Theyskens for Nina Ricci dress, and Taj Mahal Blush, a burnt orange with shimmer. "Naomi is one of the most iconic symbols of beauty today, and I wanted to use a makeup color that would show this by name and by hue. It's a bright shade, but sheer, so it looks very natural and yet, ultra-glam—just like her," says François. Proceeds to benefit White Ribbon Alliance.
I'm excited to share with you my interview with actress Kali Hawk.
Kali's film role came in the Lion's Gate thriller 'Holla', which cast Kali alongside Michael Bergin as the sweet, unsuspecting camper Caprice. She would follow that project with a supporting role in the Spike Lee comedy 'Lovers & Haters', playing a scathing Hollywood diva opposite singer/superstar Mariah Carey. On television, she has also appeared on the hit CW sitcom 'The Game', executive produced by Kelsey Grammer. Kali's recent film roles include: Trudy in 'Couple's Retreat' next to Vince Vaughn, Malin Akerman, and Kristen Bell. And her role as Chantal in Judd Apatow's film 'Get Him To The Greek' next to Russell Brand, Jonah Hill, and Sean 'P. Diddy' Combs.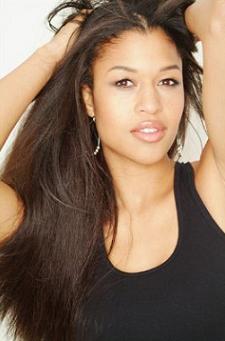 Kali Hawk
In this interview Kali Hawk talk to Marta Walsh about when she has found her love for movies and acting. What was it like on the set with Mariah Carey in Spike Lee's film: Lovers and Haters. Her dream acting role. What's in her makeup bag and future plans.
Chatting with Kali was such a pleasure. She was sweet, funny and witty. I would like to thank you Kali for taking the time to talk to me!
Marta Walsh: Where is your hometown?
Kali Halk: I'm based in LA these days but I'm from New York originally. My family has been in New York for at least 150 years. My mom and I were born in Manhattan; my dad was born in the Bronx. My grandmother went to Hunter College when it was still an all girl's school. I didn't like LA at first naturally. But now that my professional and social network has been expanded I'm starting to love it more.
Elizabeth Hurley was seen at the Bloomingdale's PINK Lighting Ceremony for Breast Cancer Awareness (BCA) pretty in a pink dress and a pink lip gloss to go with.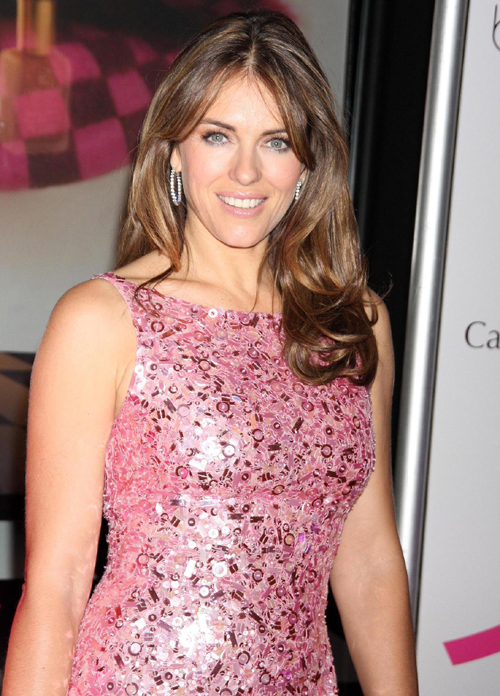 Get the look: If you love Elizabeth Hurley's pink lips you can get the look with Estée Lauder Elizabeth Hurley Lip design Collection, $22. Available at www.esteelauder.com
Elizabeth Hurley collaborated with Estée Lauder and designed this special makeup kit with portion of proceeds to go towards the Estée Lauder Companies' Breast Cancer Research Foundation.
Elizabeth Hurley hand-picked the shades for this exclusive set:
Pure Color Lipstick in Elizabeth Pink
High Gloss in Pink Lady
Artist's Lip Pencil in Pink Writer
Pink Case with Mirror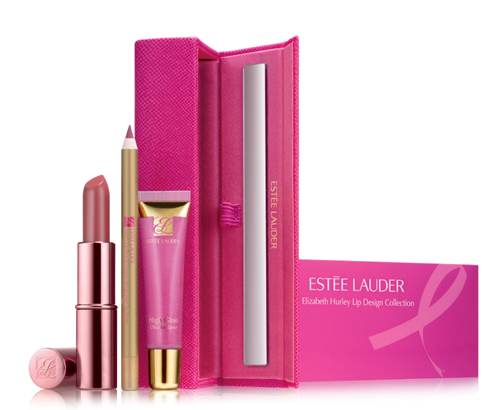 The Estée Lauder Companies' 2009 Breast Cancer Awareness Campaign And Fundraising
This Holiday season, NARS wraps up the year and its 15th Anniversary with a color collection offering shades that are deep and bold with festive shimmer – ideal for designing a look that is both sophisticated and sultry.
"For the holidays, I think it's a great time to feel beautiful and sexy…with a little bit of movie star attitude," says François Nars, Founder and Creative Director of NARS Cosmetics.
NARS SOFT TOUCH SHADOW PENCIL – $24: Sure to be a favorite for the holidays, the soft touch shadow pencil is a new addition to the NARS product line that offers a convenient delivery system and multi-purpose formula. Available in three playful shades:
Goddess: A cool, divinely ethereal, glistening pink champagne that's worthy of worship.