All Posts Tagged With: "Lipgloss"
With Mother's Day fast approaching, what better gift to give than Paul & Joe's limited edition summer releases? These products will give the gift of an incredibly beautiful and equally refreshing makeup look, ideal for a Mother's Day brunch or those summer days ahead.
Introducing NARS Larger Than Life Lip Gloss. "Lip Gloss is an easy way to look great. Right away it looks very sexy with a reflecting effect."– François Nars, Founder & Creative Director of NARS Cosmetics.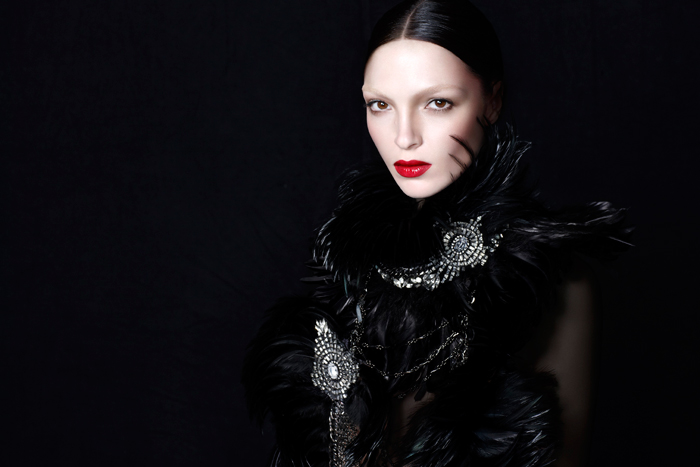 NARS Larger Than Life Lip Gloss
Shades include…
After the success of my first time purchase of BUXOM Lips in Debbie I fell in love with yet another BUXOM, Tonya. The shade is hot pink sparkle which is a bit darker and pinker than Debbie. This lip gloss smells good, not greasy, got a light tingle but a very pleasant one, long lasting, super glossy, and slight plumping. I mean what else do you want:)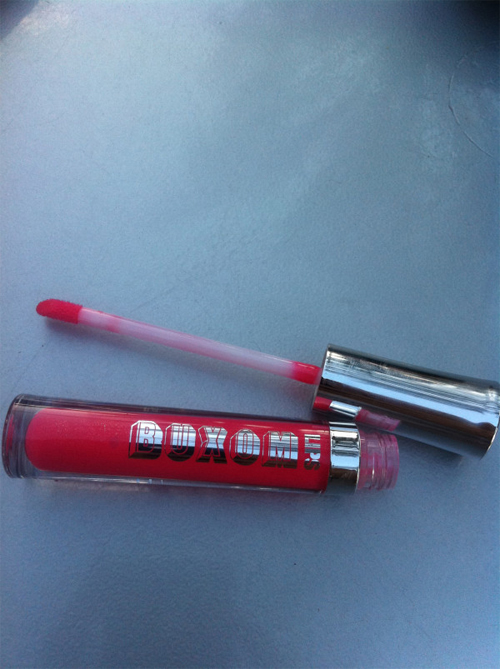 BUXOM Lips in Tonya
Another great lipgloss find of the week is: Lip Fusion Infatuation Lipgloss in La Lip Jolie a sheer natural baby pink shade. I'll be honest with you I've tried the original Lip Fusion Color Shine and I never got along with it because it tingled too much to a point of a headache and the color payoff was not there, it turned to a clear gloss on my lips. On my recent trip to ULTA however I was happy to discover a different lipgloss collection by Fusion Beauty called: Lip Fusion Infatuation. Needless to say love from first gloss LOL. It tingles but not as much, not too strong. It has a brush application and the color pigment is much bolder. Another plus: it's long lasting and not greasy. Does it plump? As I mentioned before my lips are naturally full so I can't never tell. My lips do look smooth and pretty so what's not to like:)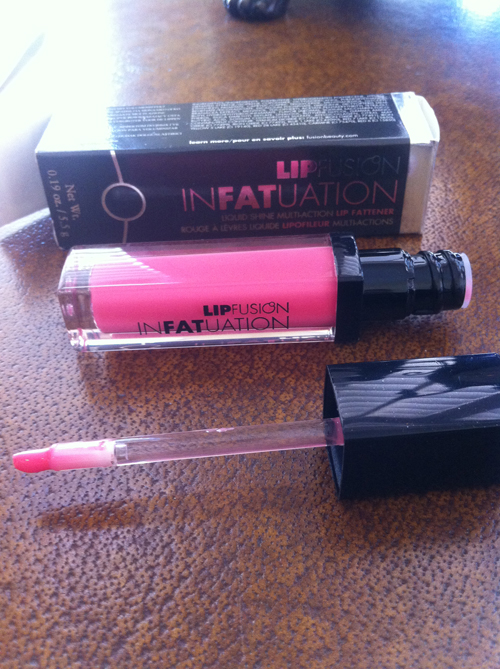 Lip Fusion Infatuation Lipgloss in La Lip Jolie
MAC Glamglass available July 28, 2011 through September 22, 2011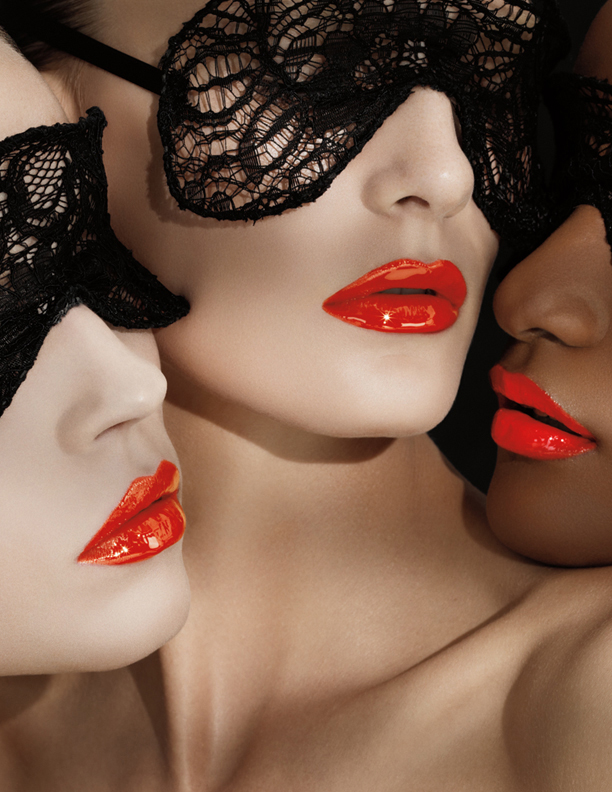 GLAMGLASS
Sshhh…Lips speak louder than words. You're invited to experience glamour that's strictly word-of-mouth. NEWLY FORMULATED, this super-silky gloss delivers the perfect amount of Knockout colour with its innovative NEW brush applicator. Encounter a Lasting Sensation of hypnotically intense, pure colour with a vividly alluring shine that leaves lips looking lush for hours. Mesmerizingly minimal, non-sticky texture feels comfortable…featherlight. Eight tantalizing Lip Pencil shade extensions round out a collection that positively whispers Embrace Me.
Greta Gerwig, decked out in NARS, attended the world premiere of her film Arthur in NYC, April 5h, 2011.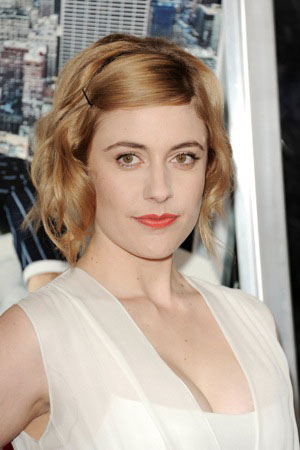 Makeup artist Daniel Martin used the new NARS Wonder Lip Gloss (available for Summer 2011!) to achieve her "quintessential cool-girl look," by pairing it with NARS Heat Wave Lipstick. "I thought back to the 90s, and to Caroline Bessette. She always looked effortless, with minimal makeup but a bright red lip," said Daniel about the inspiration behind the look. "The key for Greta's look was to modernize that idea by creating a bright orange lip in a glossy texture, while playing up her skin."
Marta Walsh loves MAC Kissable Lipcolour in So Vain .. It's glossy but not sticky w strong pigment, it's good. Shade is the perfect light pinkish coral. For a darker perfect coral try MAC Kissable Lipcolour in Exxx-Hibitionist.

MAC Kissable Lipcolour in So Vain
I'm quite impressed with bareMinerals 100% Natural Lipgloss in With a Twist (tulip pink). It's Super glossy and plumping and it's free of all these: Parabens, Sulfates, Synthetic Fragrances, Synthetic Dyes, Petrochemicals, Phthalates, GMOs, Triclosan.

bareMinerals 100% Natural Lipgloss in With a Twist tulip pink by BARE ESCENTUALS
Sneak peek: Kim Kardashian and FusionBeauty today in Toronto, October 19th, 2010, with Shopper's Drug Mart at Sherway Gardens.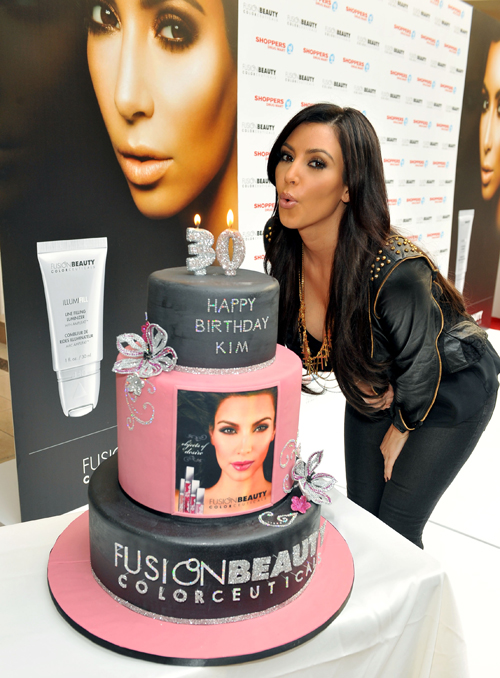 Kim Kardashian was there to celebrate the launch of the Objects of Desire holiday collection- a collection of four new LipFusion plumpers in shimmery shades perfect for the holiday season (in stores November 2010) as well as to continue to promote one of her favorite products from the brand, IllumiFill. Kim was wearing FusionBeauty's LipFusion in Sweet and IllumiFill Line Filling Luminizer.
Kim Kardashian photos:
For the 4th consecutive year, Shiseido Cosmetics America is partnering with Cosmetic Executive Women to support their philanthropic arm Cancer and Careers (CEW) during Breast Cancer Awareness Month. Cancer and Careers is a non-profit organization dedicated to supporting working women living with cancer.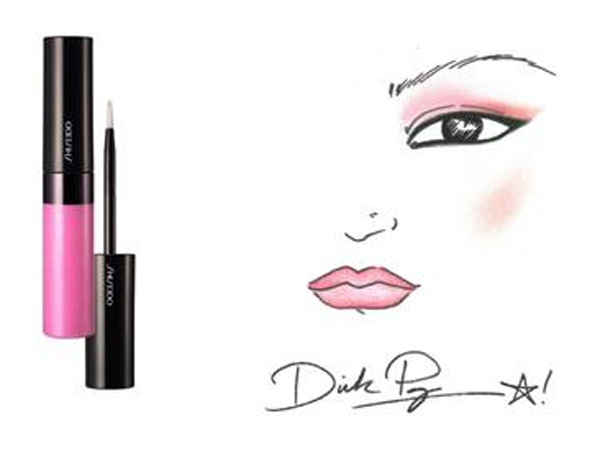 As part of the partnership, Shiseido will donate $5 to Cancer and Careers for every unit of Shiseido Makeup Luminizing Lip Gloss in Pop Life (PK406) sold throughout the month of October.