All Posts Tagged With: "BCA"
Elizabeth Hurley was seen at the Bloomingdale's PINK Lighting Ceremony for Breast Cancer Awareness (BCA) pretty in a pink dress and a pink lip gloss to go with.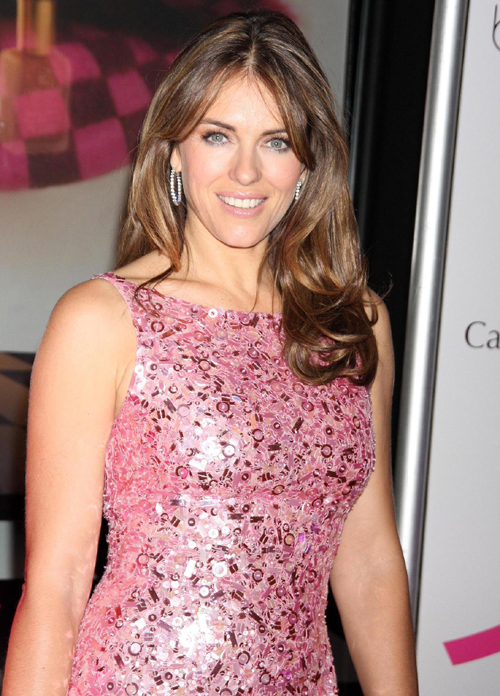 Get the look: If you love Elizabeth Hurley's pink lips you can get the look with Estée Lauder Elizabeth Hurley Lip design Collection, $22. Available at www.esteelauder.com
Elizabeth Hurley collaborated with Estée Lauder and designed this special makeup kit with portion of proceeds to go towards the Estée Lauder Companies' Breast Cancer Research Foundation.
Elizabeth Hurley hand-picked the shades for this exclusive set:
Pure Color Lipstick in Elizabeth Pink
High Gloss in Pink Lady
Artist's Lip Pencil in Pink Writer
Pink Case with Mirror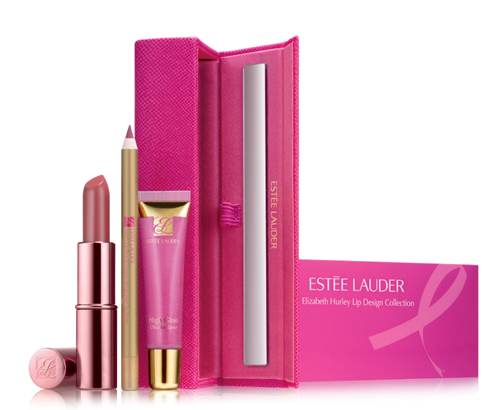 The Estée Lauder Companies' 2009 Breast Cancer Awareness Campaign And Fundraising
Michelle Trachtenberg and Kristin Chenoweth were spotted helping to put together Beauty.com baskets for CEW's Cancer & Careers breast cancer initiative. Each of the boxes they helped to assemble is being sent to cancer survivors, which hit home for Kristin as her mom is a breast cancer survivor herself. Also, Michelle plays a nurse on her new TV show, "Mercy," taking her role into real life and helping Beauty.com with the cause.