All Posts Tagged With: "Elizabeth Hurley"
Elizabeth Hurley was seen at the Bloomingdale's PINK Lighting Ceremony for Breast Cancer Awareness (BCA) pretty in a pink dress and a pink lip gloss to go with.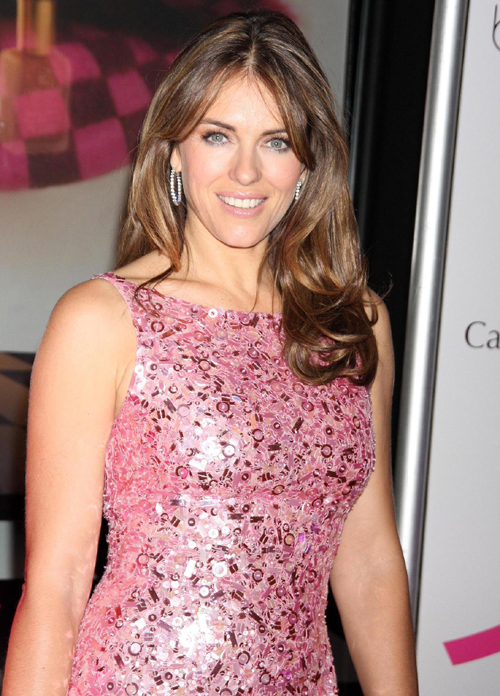 Get the look: If you love Elizabeth Hurley's pink lips you can get the look with Estée Lauder Elizabeth Hurley Lip design Collection, $22. Available at www.esteelauder.com
Elizabeth Hurley collaborated with Estée Lauder and designed this special makeup kit with portion of proceeds to go towards the Estée Lauder Companies' Breast Cancer Research Foundation.
Elizabeth Hurley hand-picked the shades for this exclusive set:
Pure Color Lipstick in Elizabeth Pink
High Gloss in Pink Lady
Artist's Lip Pencil in Pink Writer
Pink Case with Mirror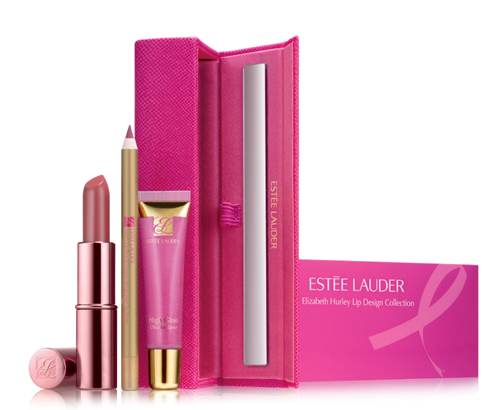 The Estée Lauder Companies' 2009 Breast Cancer Awareness Campaign And Fundraising
It's Breast Cancer Awareness month aka BCA and the Estée Lauder Companies has many of your favorite beauty products designed especially to raise funds for the Estée Lauder Companies' Breast Cancer Research Fund. Last month during my visit to New York City during Fashion Week Spring 2010 I was given an incredible opportunity to participate in an Estée Lauder special Breast Cancer Awareness event. Listening to Evelyn Lauder's speech and the rest of the Estée Lauder team I can't tell you enough how passionate they are about the Breast Cancer cause!!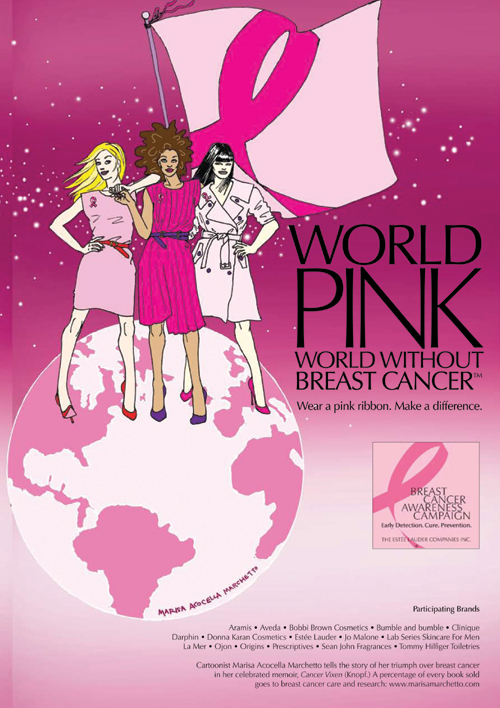 Here are highlights of some of the people involved in the Estée Lauder Breast Cancer Awareness Campaign and And Fundraising, and the beauty products you can purchase where portions of their proceeds go towards the Breast Cancer Research Foundation.
Actress Elizabeth Hurley and Evelyn Lauder: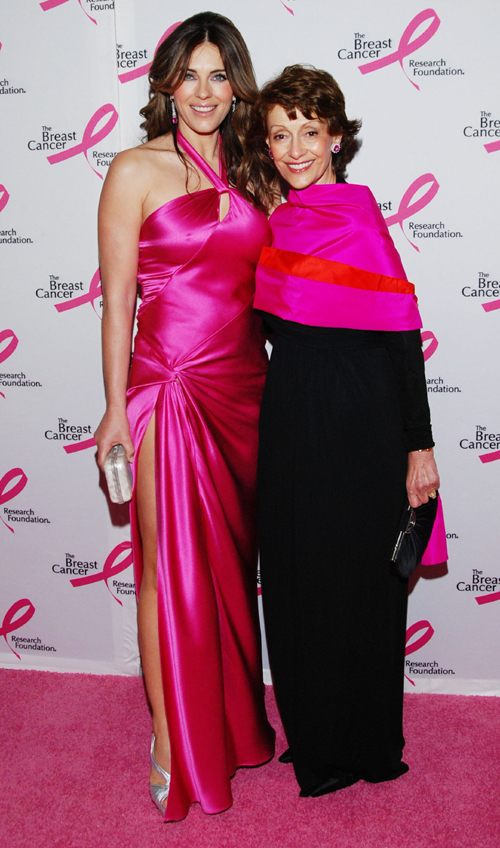 From Left: Steven Plofker, Elizabeth Hurley, Elton John, Evelyn Lauder, and Bobbi Brown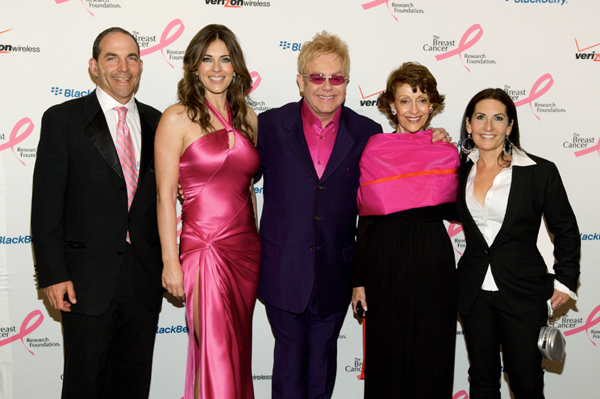 Kristin Cavallari was spotted at Wizard of Oz Exhibition Opening Night Gala wearing the same dress Heather Graham wore at the Hangover premiere.
Kristin Cavallari and  Heather Graham both pretty blonds but who got it right? Tell Marta what you think!:)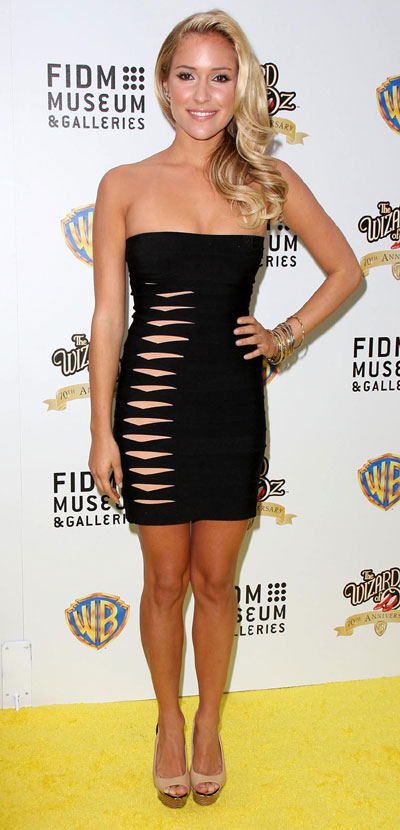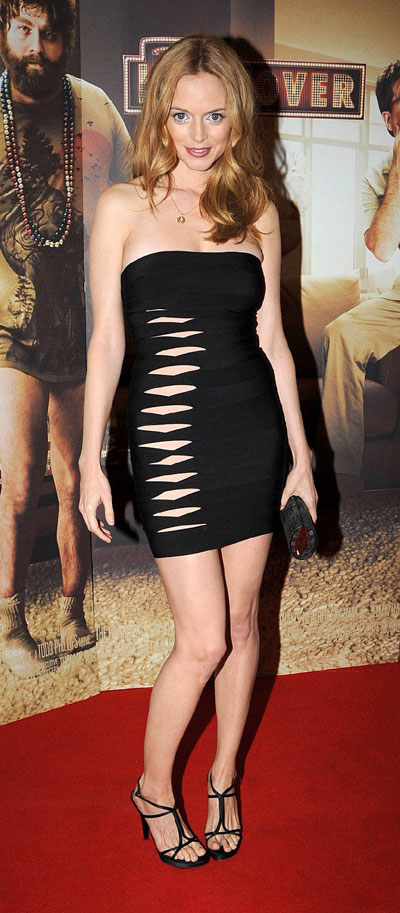 btw-I like the dress myself, because it is a bit Avant-garde.
Elizabeth Hurley's Versace safety-pin dress got her noticed when she accompanied ex-boyfriend Hugh Grant to the 1994 premiere of his film Four Weddings and a Funeral.
Estee Lauder's Brightest Stars Featured on Newly Redesigned Website www.esteelauder.com !
Get to know their models – Gwyneth Paltrow, Elizabeth Hurley, Carolyn Murphy and Hilary Rhoda.
Starting now, you can bring Estée Lauder's iconic spokesmodels – Gwyneth Paltrow, Elizabeth Hurley, Carolyn Murphy and Hilary Rhoda – into your home! They are all featured on the new esteelauder.com website.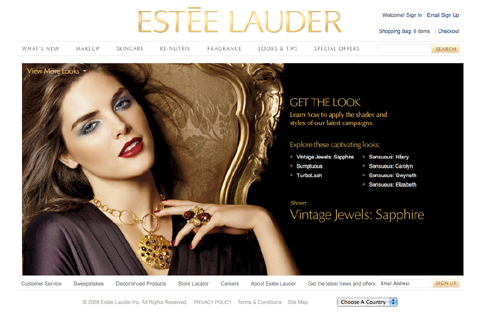 From personal profiles, their current beauty must-haves and behind-the-scenes images, take an inside look at each model from Estée Lauder advertising shoots. You can also learn exactly what makeup looks they are wearing in the ads and get tips on how to apply the products at home to replicate the look.