All Posts Tagged With: "Bobbi Brown"
Beginning today, the first of two Bobbi Brown ads featuring Katie Holmes debuted at counters and online. The ad image features Katie wearing the new Long-Wear Cream Shadow Sticks, launching January 20th. This is the first of two ads that will formally break in February 2013 as part of the brand's first-ever ad campaign featuring our first-ever celebrity spokesperson.
New Makeup. Bobbi Brown NEW Creamy Concealer & Corrector, available from March 2011.
"This new formula gives you quick, perfect coverage. It's rich and creamy without being thick –so it goes on easily & blends smoothly with minimal effort".-Bobbi Brown
Bobbi's taken her number one beauty secret and made it even better. Reformulated to deliver perfect coverage, the new Correctors and Creamy Concealers erase dark circles as only Bobbi Brown can.
Bobbi Brown Rich Lip Color SPF 12 will be available February 2011.
"What makes these lipsticks so modern is a formula that combines pigments with a colorless lipstick base. The result is crisp, clear color and full coverage without a heavy feeling"-Bobbi Brown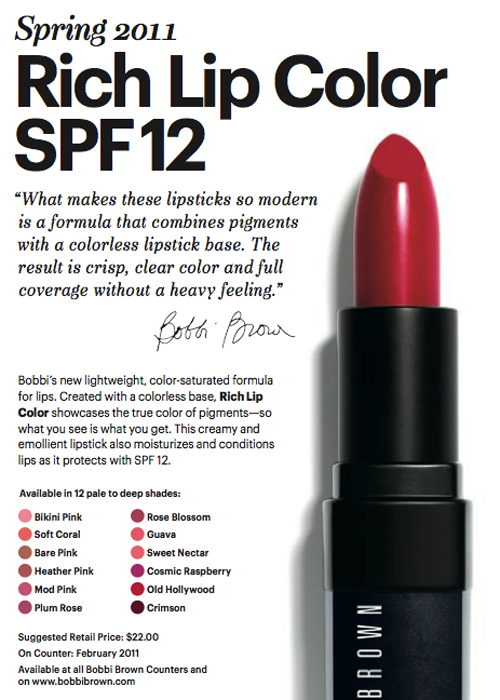 New Makeup. Bobbi Brown Pretty Powerful Collection will be available January 2011 in Pretty and Powerful from Bobbi Brown counters and bobbibrown.com.Price: $60(each).
"I really believe that when you feel good about yourself, there's no limit to what you can do in your life—and that's pretty powerful stuff."- Bobbi Brown
The new Bobbi Brown EXTRA Repair Serum will be vailable January 2011 from Bobbi Brown counters and bobbibrown.com. Price: $105.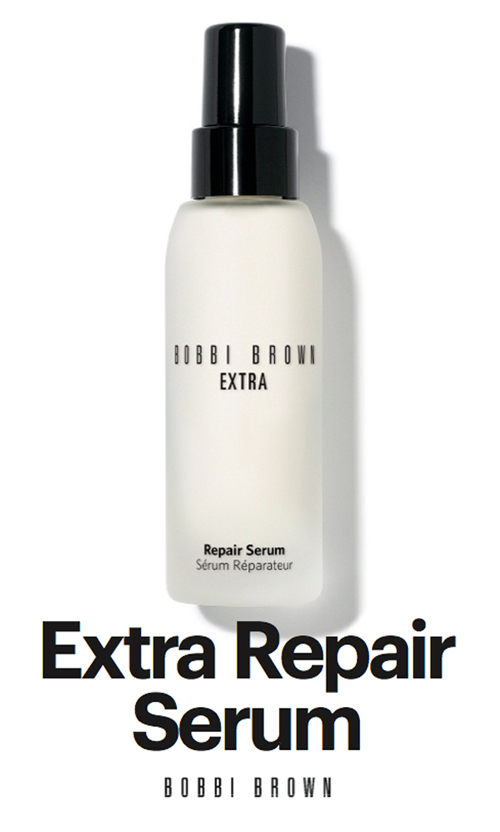 "I created Extra Repair Serum for women who want moisturization and repair in one. It not only feels great the moment it goes on but also helps skin look better day after day."- Bobbi Brown.
Fall Makeup. "Women think they're either eye girls or lip girls—but why limit yourself? This collection is all about what mood you're in. Whether you want a pale eye with a strong, sexy lip or feel like a dramatic smoky eye with a nearly-naked lip, these shades let you switch it up."- Bobbi Brown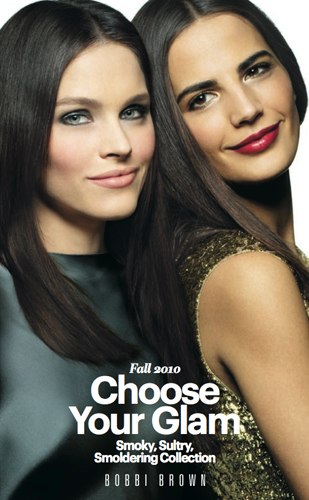 Introducing Bobbi Brown Smoky, Sultry, Smoldering Collection/November '10.
New Long-Wear Eye Paints
(Featured in each Eye Palette)
Introducing Bobbi Brown Black Velvet Collection!
"Yes, sooty lids and goth lips look great on the runway—but how do you make them work for real life? By infusing plum, cherry and maple tones with black and giving them a translucent texture, I created shades that are strong, powerful and a little shocking—but also wearable and sophisticated." – Bobbi Brown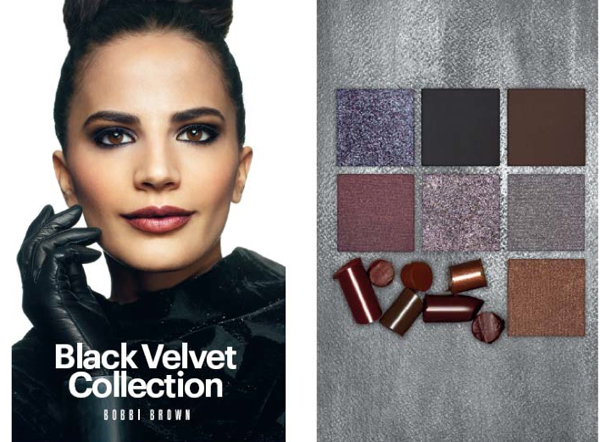 Metallic Eye Shadow
Now in three new almost-black shades. Metallic Eye Shadow combines rich, high pigment color with intense shimmer. Each shade applies smoothly and evenly, and stays crease-free for all-day wear. Now available in: Black Berry, Black Cocoa, and Black Charcoal, $20.
Introducing the NEW Bobbi Brown Denim & Rose Collection. "Everyone looks great in jeans— and anyone can pull off a dark denim eye. To make it wearable, I've paired inky blue shadows with pretty roses for lips and cheeks. The combination is casual and put-together, rock & roll but romantic, and modern yet classic all at once." – Bobbi Brown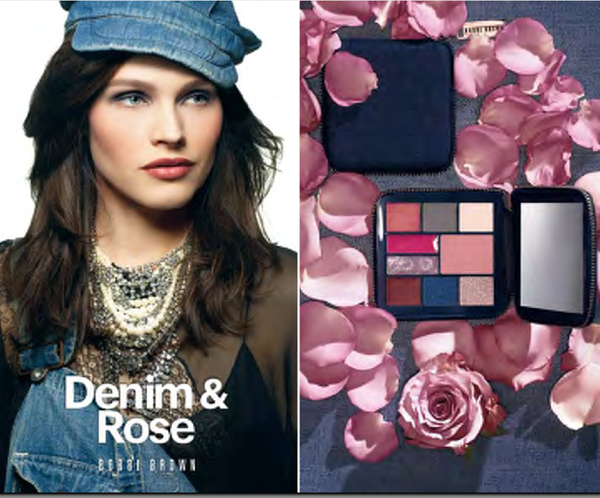 Limited Edition Denim & Rose Palette Packed with deep, shimmering blues, icy grays and pinks for eyes and fresh rose shades for lips and cheeks, this palette is the beauty equivalent of dressed-up denim. Whether you're in the mood for fresh pink cheeks or a sparkling, smoky eye, you'll have plenty of options for day or night. Price: $60.00
The Bobbi Brown Denim & Rose Collection includes:
Out of Love with Your Lipstick? Bobbi's Treatment Lip Shine SPF 15 ($22) is a lightweight, soft shine lipstick that doubles as a rejuvenating treatment. "You get the best of both worlds with Treatment Lip Shine. It gives you beautiful color and actually improves the condition of your lips. It's a truly modern formula."-Bobbi Brown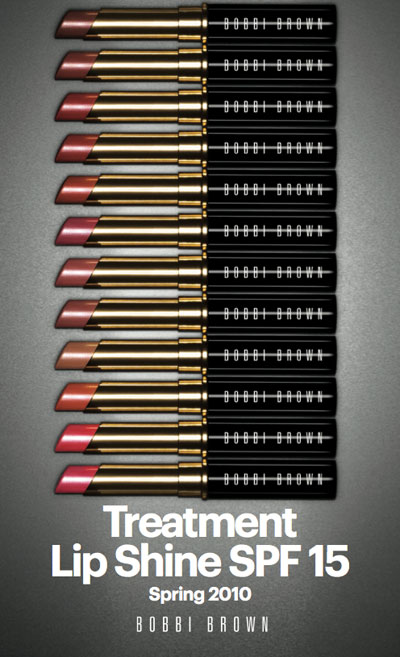 This Mother's Day, Bobbi's got you covered! Visit www.bobbibrowncosmetics.com for a selection of perfect presents for every mom, hand-picked by Bobbi Brown herself like her exclusive Shimmer Brick for Body Set, or Cabana Coral Palette.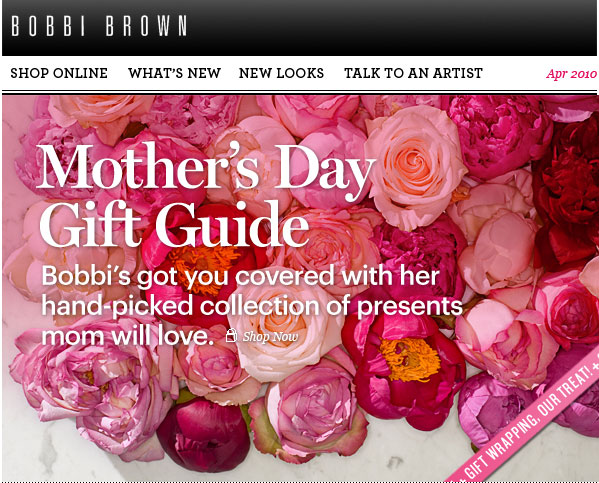 Also, on any online order, enjoy a travel-sized Crystal Lip Gloss and EXTRA Balm Rinse with code: FAVES1*, and free shipping on orders over $65. And don't forget— gift wrapping is their treat!