All Posts Tagged With: "Lip Shine"
Out of Love with Your Lipstick? Bobbi's Treatment Lip Shine SPF 15 ($22) is a lightweight, soft shine lipstick that doubles as a rejuvenating treatment. "You get the best of both worlds with Treatment Lip Shine. It gives you beautiful color and actually improves the condition of your lips. It's a truly modern formula."-Bobbi Brown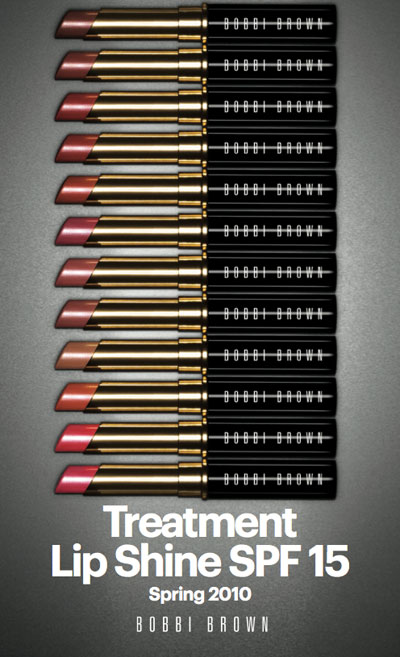 Looking for a last minute Holiday gift? You can't never go wrong with philosophy Party Girl Pomegranate Bubbly Scented Gift Set, $35! The cutest gift ever. A black makeup bag titles: philosophy: life is a party! contains: 4.0 oz Pomegranate Bubbly Exfoliating Shower Gel, 4.0 oz Pomegranate Bubbly Shimmer Body Lotion, and 0.5 oz Pomegranate Bubbly Lip Shine (sheer plum).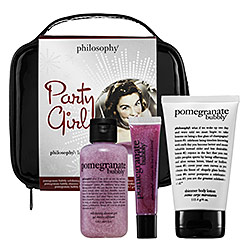 Ring in 2010 with the bubbly that packs a pomegranate punch and guarantees a hangover-free New Year's Day. Whether you give it as a gift or decide to treat yourself, philosophy's Party Girl pomegranate Bubbly Scented Gift Set is the perfect way to get ready or your New Year's Eve celebration. The reusable party pouch comes stocked with an exfoliating shower gel, body lotion and lip shine, which may even help you snag a romantic kiss at midnight.
Get The Look: Actress Nikki Reed made her mark last night on the NYC red carpet premiere of The Twilight Saga: New Moon, along with costar Kristen Stewart. mark Celebrity Makeup Artist Jamie Greenberg spills her top secret tips to create Nikki's understated, yet elegant look.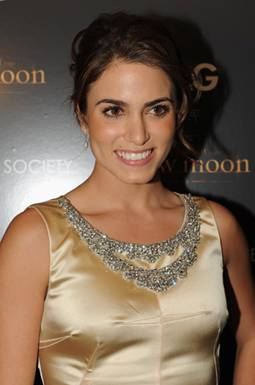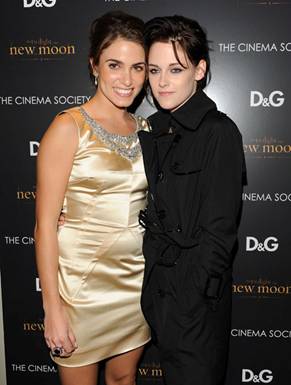 Jamie Greenberg Explains How to Get Nikki's Radiant look:
Eyes: "Nikki has gorgeous dark eyes that I really wanted to play up. I started by smudging mark Eyemarker Color On Line in Java along her upper lash line, followed by two coats of mark Scanda-Lash Hook Up Mascara on the top lashes. For her bottom lashes, I took the tip of the mascara wand and carefully coated each lash for definition, then brushed it out with the wand for separation. I finished by applying mark I-mark Custom Pick Eyeshadow in Nomadic to her lids and Fairy Dust in her crease."