All Posts Tagged With: "Twilight"
Celebrity makeup artist Adam Breuchaud and celebrity hairstylist Cervando Maldonado worked with Julia Jones for the premiere of The Twilight Saga: Breaking Dawn Part One on November 14th, 2011, in Los Angeles.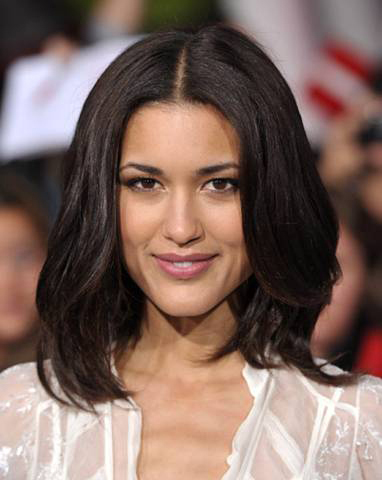 Julia Jones At The Twilight Saga: Breaking Dawn Part Premiere
MAKEUP ARTIST ADAM BREUCHAUD
BEAUTY INSPIRATION: "With Julia wearing such a soft flowing gown, we tried to keep it in that same vein. Angelic. "
How to get Julia Jones makeup look:
Get The Look: Ashley Greene's makeup from the 2010 Teen Choice Awards! Miss Greene is best known for playing Alice Cullen in the film adaptations of Stephenie Meyer's Twilight novels.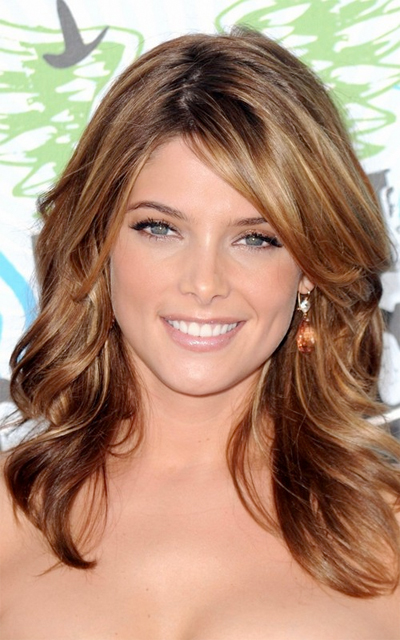 How To Get Ashley Greene's Makeup Look with mark Cosmetics:
Makeup must haves from Kristen Stewart's NYC makeup artist, Beau Nelson who is also the founder of Beauté Cosmetics. WATCH: BellaTV chats with celebrity makeup artist Beau Nelson, who has worked with Gossip Girl's Blake Lively and Taylor Momsen, to hear which products he loves to use on Twilight saga star Kristen Stewart. Find out what it's like working with Kristen on the red carpet and the makeup tips he's given her over the years.
Get Ashley Greene's Look with mark cosmetics: mark Brand Ambassador Ashley Greene and star of The Twilight Saga: Eclipse made her mark this weekend at the13th Annual Super Saturday event in New York.
Twilight star Ashley Greene looks super fit on the cover of Women's Health July/August 2010. Do You love?
Ashley Greene is gracing the cover of SOS Magazine July issue 2010. Greene was photographed by Victor Demarchelier (father is famed Lensman Patrick).
The Making of Miss Greene: She came to fame as Alice Cullen, Edward's adorable "sister" in Twilight, but this year Ashley Greene is set to prove she's so much more than a supporting actress. Francesca Babb spends 48 hours with Hollywood's hottest new talent.
The Twilight Sage: Eclipse premiered on June 30th, 2010, in the U.S.
Celebrity hair makeover: Twilight superstar Kristen Stewart showed off her highlights outside the David Letterman show on Monday June 28th, 2010. Do you love or you just miss Kristen Stewart's mysterious dark hair?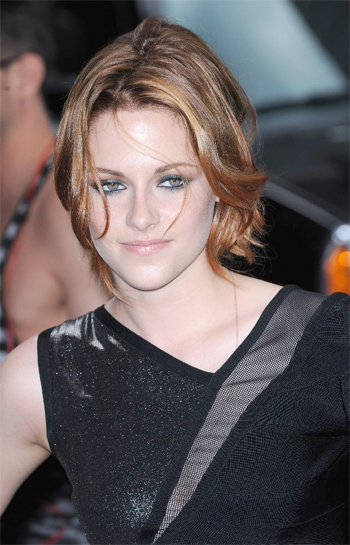 mark Brand Ambassador Ashley Greene and star of The Twilight Saga made her mark on the "Jimmy Kimmel Live" Twilight Special titled, "Total Eclipse of the Heart." Celebrity Makeup Artist Vanessa Scali shared with us her top makeup tricks for creating Ashley's stunning look.
How to get Ashley Greene's makeup look on Jimmy Kimmel Live: Makeup Tutorial by Celebrity Makeup Artist Vanessa Scali for mark
"I began by blending mark Get a Tint Tinted Moisturizer Lotion SPF 15 in Buff/Natural all over Ashley's face with the mark Foundation Brush to create a nice, even canvas.
Frederic Fekkai's Adir Abergel tended to the tresses of Twilight's Best Performance, Kristen Stewart. The Hairstyle & Inspiration: A sleek and edgy high ponytail with added movement.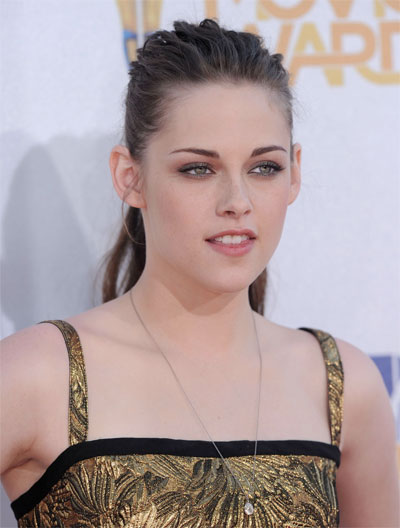 How to get Kristen Stewart's hair at MTV Movie Awards 2010: Hair Tutorial
Adir applied Fekkai Full Blown Volume Styling Whip ($23) from the roots to the ends to create volume. He then dried the hair using his hands.
For the July 2010 issue of Vanity Fair, Norman Jean Roy photographed the spooky beauties of The Twilight Saga: Eclipse—five vampires (Dakota Fanning, Nikki Reed, Ashley Greene, Elizabeth Reaser, Bryce Dallas Howard) and one lone lady werewolf (Julia Jones). Nancy Jo Sales was on set, where, between takes, the girls mused on the gothic romance that has everyone palpitating. Read full article in vanityfair.com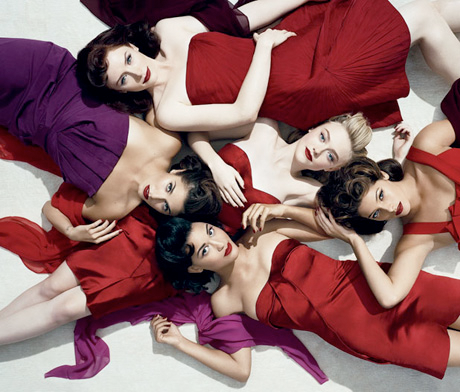 Watch: behind the scenes of the Twilight Saga Eclipse Vampires photo shoot in Vanity Fair: