All Posts Tagged With: "Eclipse"
Get Ashley Greene's Look with mark cosmetics: mark Brand Ambassador Ashley Greene and star of The Twilight Saga: Eclipse made her mark this weekend at the13th Annual Super Saturday event in New York.
Whether you hate it or love it, vampire season is upon us and no one's hotter than the cast of Eclipse. Avon Global Creative Color Director and Hollywood Makeup Artist Jillian Dempsey prepped Kristen Stewart for the Los Angele Eclipse premiere and shared with Us Magazine her look for the stunning starlet.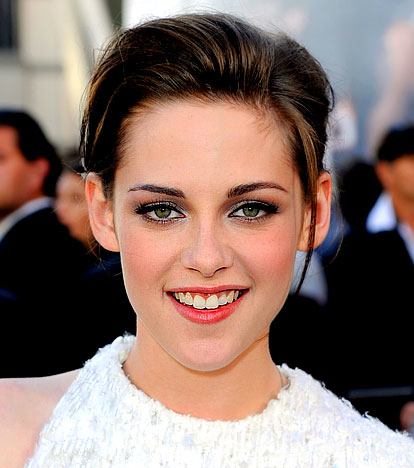 "We made her eyes pop with shimmery, icy tones and added definition with black liquid liner," makeup pro Jillian Dempsey tells Us Magazine. Opting for a more classic look, Jillian Dempsey shares she wanted to keep Stewart's look fresh, while playing up the eyes.
For the premier, Dempsey used: Jillian Dempsey for Avon Professional Duo Eye Enhancer in White/Jet Black, $9.00. One end of the Eye Enhancer contains a creamy, smooth eyeshadow, and the other has a perfectly coordinated luxurious liquid eyeliner (BTW Marta Walsh LOVES this product!)
Taylor Lautner, promoting Eclipse on the cover of the GQ July 2010 issue, looks effortlessly cool with a relaxed, perfectly "undone" hair style. Iconic hairstylist Oribe shares insider tips for how he added texture and style to Taylor's hair for his hot cover look. "This style is all about building cool texture," says Oribe. "This combination of products makes the hair moldable, not hard."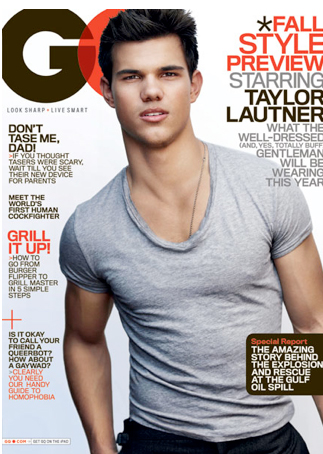 1. First, Oribe gave Taylor a slight trim to help his "heavy" hair texture work well with products.
2. Starting with wet hair, Oribe combed through Original Pomade for control, volume and shine.

Original Pomade by Oribe Hair Care