All Posts Tagged With: "Jillian Dempsey"
Jillian Dempsey seems to have the best job in the world. She is a top Celebrity Makeup Artist and AVON's Global Creative Color Director a position she took since 2006. She is married to actor Patrick Dempsey so the mystique about Jillian for me is major. I feel she adds greatly to AVON's makeup collections bringing to us beautiful makeup inspired by her work with Hollywood celebrities and fashion. Yesterday I was given an amazing chance to get to ask Mrs Demspsey some questions about the latest from Jillian Dempsey for AVON makeup line and AVON's Spring/Summer 2011 makeup and AVON's Bridal makeup looks. BTW Did you know lipstick is the best seller product at AVON and AVON just turned 125 years and their moto is all about INNOVATION.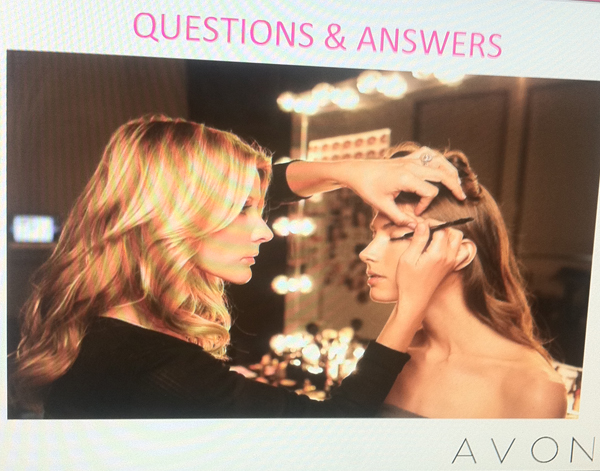 L to R: Jillian Dempsey with model
Marta Walsh: As Avon Global Creative Color Director how do you go about deciding which products are worth creating or re-creating for example the NEW Jillian Dempsey For AVON professional corrector palette and Jillian Dempsey For AVON professional eye smokifier?
Jillian Dempsey: It's a combination of understanding the latest technologies, what women want, and my experience as a Makeup Artist. This how we come out with the latest and greatest products for AVON.
I just got ta sneak peek to the latest from Jillian Dempsey For AVON Summer 2011 makeup collections. And it's spot on for the summer. Who doesn't want to look hot this summer with a nice sun glow, clear complexion, and my ultimate beauty addiction, smoky eye! I was also invited to interview Jillian Dempsey who is AVON's Global Creative Color Director tomorrow and discuss about her new makeup collection for AVON. Super excited. I will keep you posted loves:)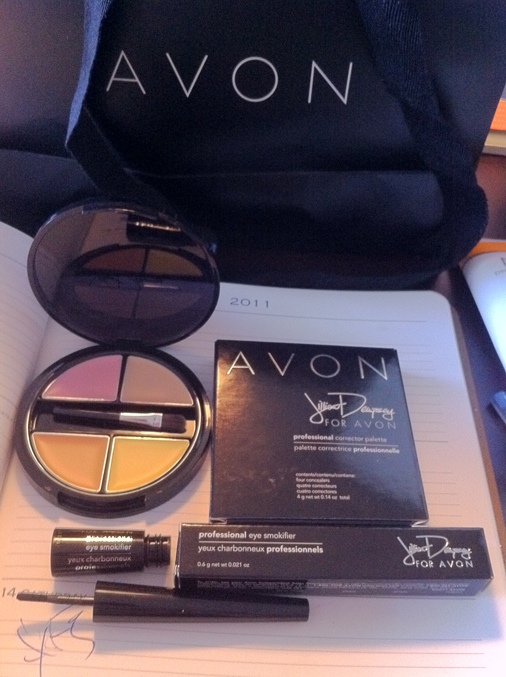 Meanwhile here it is T to B (please see image above): Jillian Dempsey For AVON professional corrector palette designed to visibly reduce redness, hide dark circles, and camouflage discolorations and imperfections. This is how it works: Lilac-Provides a healthy glow. Pink-hides imperfections and dark circles.
Avon Global Creative Color Director and Hollywood Makeup Artist Jillian Dempsey prepped actress Kristen Stewart for the show, creating a jewel-toned smoldering look for the stunning starlet. Edgy with a hint of glam, Dempsey emphasized Stewart's eyes, applying Avon Glimmersticks in Emerald (Price: $6.00).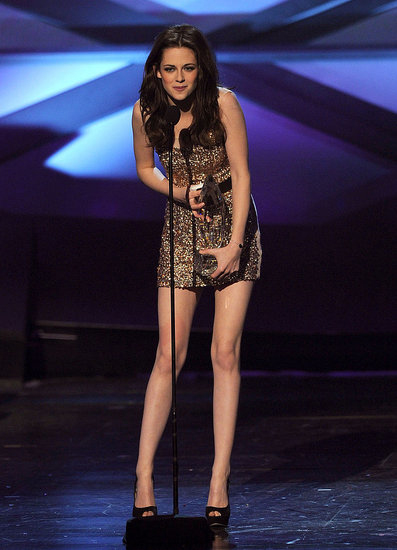 Kristin Stewart Goes Glam with Avon at the People's Choice Awards
Glimmersticks are available exclusively through Avon Representatives. To locate an Avon Representative call 1-800-FOR-AVON or visit www.avon.com.
Whether you hate it or love it, vampire season is upon us and no one's hotter than the cast of Eclipse. Avon Global Creative Color Director and Hollywood Makeup Artist Jillian Dempsey prepped Kristen Stewart for the Los Angele Eclipse premiere and shared with Us Magazine her look for the stunning starlet.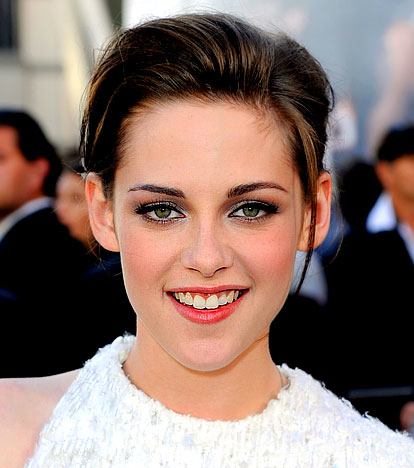 "We made her eyes pop with shimmery, icy tones and added definition with black liquid liner," makeup pro Jillian Dempsey tells Us Magazine. Opting for a more classic look, Jillian Dempsey shares she wanted to keep Stewart's look fresh, while playing up the eyes.
For the premier, Dempsey used: Jillian Dempsey for Avon Professional Duo Eye Enhancer in White/Jet Black, $9.00. One end of the Eye Enhancer contains a creamy, smooth eyeshadow, and the other has a perfectly coordinated luxurious liquid eyeliner (BTW Marta Walsh LOVES this product!)
I'm quite impressed with the NEW AVON Color Spring 2010. The pigments are rich, the shades are both wearable and yet cutting edge. The icing on the cake Avon products are very affordable. Collaborating with Jillian Dempsey Celebrity Makeup Artist and Avon's Global Creative Color Director also adds to the beauty and chicness of this collection.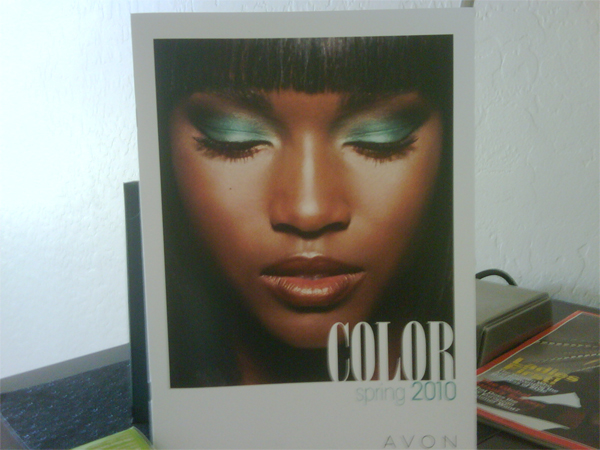 "My Philosophy has always been that makeup should be quick, easy and beautiful. For Spring 2010, I worked with Avon to introduce products that add a glamorous touch to everyday style…These new products not only deliver beautiful looks, but also have cutting edge formulas and Packaging…"-Jillian Dempsey Avon's Global Creative Color Director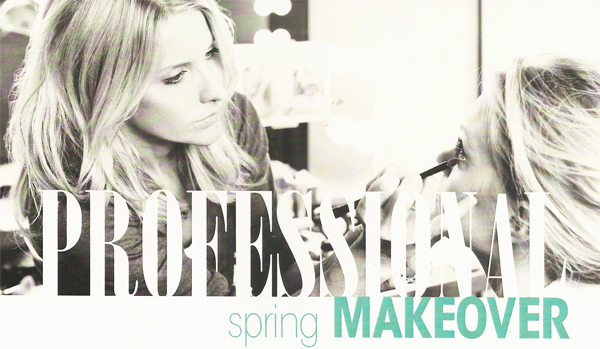 AVON Color Spring 2010 includes:
Lancôme abassador Kate Winslet looked resplendent at the Academy Awards yesterday, clad in an Yves Saint Laurent gown and bold jewelry from Tiffany & Co. Kate's long-time makeup artist, Jillian Dempsey, topped off the look with soft, ethereal makeup. Both the eyes and the lips got equal attention on this Oscar winner. Shimmering, champagne-pewter shades highlighted the eyes, while very saturated mascara delivered that extra definition. A pop of pink blush on her cheeks gave Kate just a hint of a natural flush. Jillian topped off the look with nude-pink lips.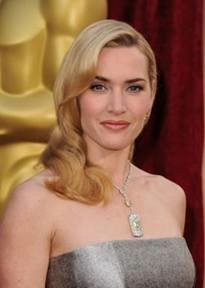 How to get Kate Winslet's Oscars 2010 makeup look:
EYES
Jillian Dempsey for Avon Professional Kohl Eyeliner in Black
Lancôme Hypnôse Drama Mascara in Excessive Black
NEW Spring/Summer 2010 makeup collection from Avon: High Definition Color. The effect: extreme lases, brilliant liners and soft focus skin.
Avon Ultra Color Rich Mega Impact Lipstick High-Definition Lip Color for Mega Watt Drama. Developed with breakthrough color magnifiers, this new Mega Impact lipstick by Avon highlights and reflects true color for bright, vivid, high impact looks. Gilds on smoothly for hours and has SPF 15.

Expert makeup tips by Jillian Dempsey Avon Global creative Color Director and Hollywood Makeup Artist: "With Mega Impact, lips will really pop with color, so it's important to keep eyes simple. To avoid color overload, pair bold lips with a sheer shadow and black mascara for a sophisticated, glamorous look."
Patrick Dempsey 2 Eau de Toilette Spray: This scent is bold and sophisticated. It was created by Patrick exclusively for Avon, and blends enticing spices with hints of wood and musk to convey sensuality and intimacy, and represents infinite possibilities. The fragrance was inspired by his wife, beauty and talented A-list makeup artist Jillian Dempsey.
"There's a very personal dimension to the fragrance," says Dempsey. "This scent evokes the feeling of strength and intimacy you experience with the person you love."
Talking Makeup is giving away 3 Avon lip colors to 5 lucky winners from Avon's latest Summer lip color collection! yoohoo! Jillian Dempsey, Avon's Global Creative Color Director and Patrick Dempsey's wife helped created these 3 beautiful lip products for Avon!
3 prizes to 5 lucky winners, this what you can get by Avon:
1. Avon Pro 3-in-1 Lip Wand
2. Avon Spectra Color Lipstick
3. Avon Ultra Color Rich Extra Plump Lipstick

To find an Avon e-representative near you, visit http://shop.avon.com/shop/find_a_rep.asp
How to enter Avon lipcolor giveaway:
1. Subscribe Talking Makeup's YouTube Channel!
2. Leave a comment on YouTube video.
3. U.S. or Canada Shipping Address ONLY!
4. Avon lipcolor giveaway EXPIRES 6/16/2009.
Good Luck:)
Marta
On my recent phone call with the Avon makeup team and Jillian Dempsey, Avon's Artistic Director I've learned about hot Summer lip trends.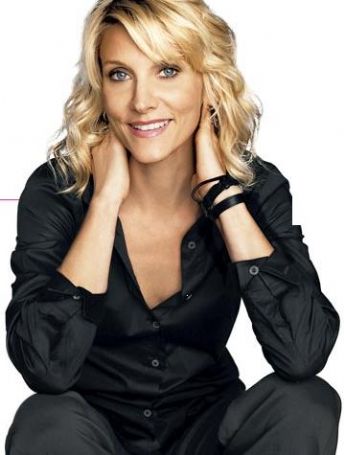 Jillian Dempsey
According to Jillian Dempsey, the hottest lipcolor for the summer is coral, and different variation of coral ,such as: a pink coral, strong coral, or pale coral. Also, look out for bright pinks, lots of nudes and neutrals.
To get hot Summer coral lips try:
Avon Pro 3-in-1 Lip Wand in Coral. Available exclusively through Avon Representative in July 2009.
MAX Factor Vivid Impact Lipcolor in 8 Sweet Tart