All Posts Tagged With: "Scent"
Take this quiz to find out which perfume will smell the loveliest on you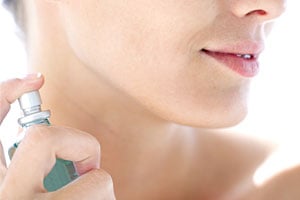 This is a TotalBeauty.com perfume article
The clothes you wear changes with rising temperatures, so why not adjust your scent wardrobe too? This quiz has the answer to what summer scent will suit you best.
Introducing Secret Moments: Victoria's Secret Beauty's NEW Fragrant Body Care Collection. The collection includes: Sheer Fragrance Mist, $12. Daily Moisture Body Lotion, $10. Nourishing Body Cream, $12. Daily Body Wash, $10. In 5 different scents: Girls' Night. At First Sight. Island Escape. Good Day Sunshine. Room 504.
Introducing The Kohdo Wood Collection by Jo Malone.
The long awaited re-launch of the Kohdo Wood Collection is almost here! The limited edition Kohdo Wood collection has been in high demand from the very first launch two years ago and will hit counters once again in April 2010. The two captivating fragrances, Lotus Blossom & Water Lily and Dark Amber & Ginger Lily were created as a modern interpretation of Kohdo, the ancient Japanese art of incense appreciation. Part of the Kohdo Wood Collection, Lotus Blossom & Water Lily can be worn alone or combined with Dark Amber & Ginger Lily to create an intoxicating scent.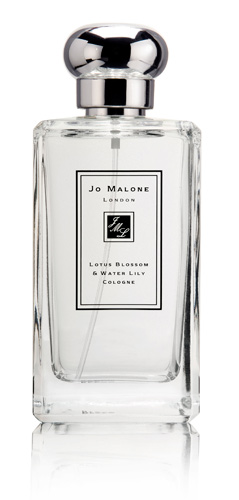 The latest Jo Malone launch: the Vanilla & Anise Home Candle, Bath Oil and Body Crème – hitting counters on March 1st, 2010.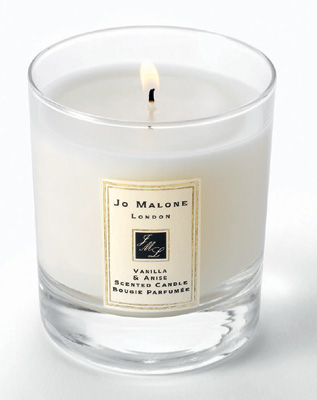 Last fall, Jo Malone presented Vanilla & Anise, the fragrance inspired by the floral landscape of Madagascar, capturing the fleeting moment that the rare vanilla orchid blossoms. The fragile cream and white flowers found on the vanilla vine are a precious discovery: only one or two appear in the morning and seemingly vanish by late afternoon. To enhance your fragrance ritual, in addition to Cologne, choose from the new Bath Oil, Body Crème and Home Candle. Your senses and your home will be infused with this comforting scent.
Last night, Beyoncé toasted the launch of her first fragrance, Beyoncé Heat, with family and friends. She was joined by Jay-Z, Usher, Michelle Williams, Sherri Shepherd and sister Solange Knowles, who dj-ed for the guests, to celebrate her latest venture.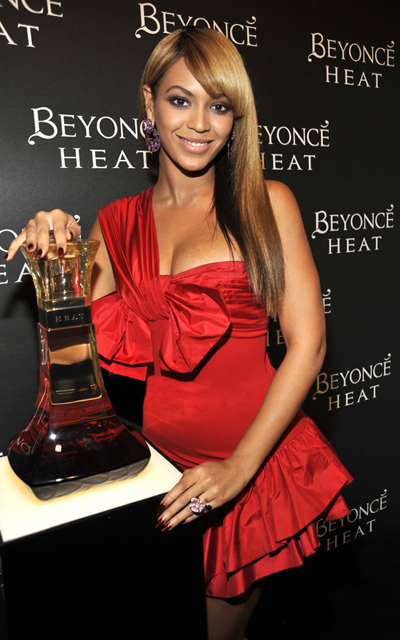 Here's fabulous Beyonce Knowles at the launch of her first perfume : Beyonce Heat. Do you love?
The old Tiffany & Co. building outside of Union Square was transformed to capture the spirit of the new scent. The outside was illuminated in fiery red lights, infusing the scene with a steamy, sexy aura that embodies Beyoncé's unique appeal.
Let's be real with each other: In the winter, you're donning a puffy coat, wool, tights if you're trying to be remotely attractive and long sleeves. The only sexy ammo you've GOT is your scent. That's why the Beauty Bloggerati have rounded up their favorite wintertime scents to get you through the doldrums of the longest season the eastern seaboard experiences. Here, the top ten winter scents.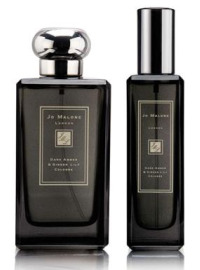 My all time favorite fragrance for winter is Jo Malone Dark Amber & Ginger Lily. I happened upon this fragrance by accident at the Jo Counter at Bergdorf's and I will never look back! It is nothing like I've ever smelled before! It's soft and spicy all in one…Read full article in dailymakeover.com
Patrick Dempsey 2 Eau de Toilette Spray: This scent is bold and sophisticated. It was created by Patrick exclusively for Avon, and blends enticing spices with hints of wood and musk to convey sensuality and intimacy, and represents infinite possibilities. The fragrance was inspired by his wife, beauty and talented A-list makeup artist Jillian Dempsey.
"There's a very personal dimension to the fragrance," says Dempsey. "This scent evokes the feeling of strength and intimacy you experience with the person you love."
Sarah Jessica Parker Launching SJP NYC: Sarah Jessica Parker's newest fragrance, SJP NYC, includes a large dollop of her "Sex and the City" alter ego, Carrie Bradshaw — and Coty Prestige plans to leverage the relationship to the hilt.
While the actress kept mum on details related to the sequel of her 2008 blockbuster film, slated for a May release, Coty's already working with the film's producers and distributors to leverage the relationship, noted Carlos Timiraos, group vice president of global marketing, celebrity fragrances, for Coty Prestige.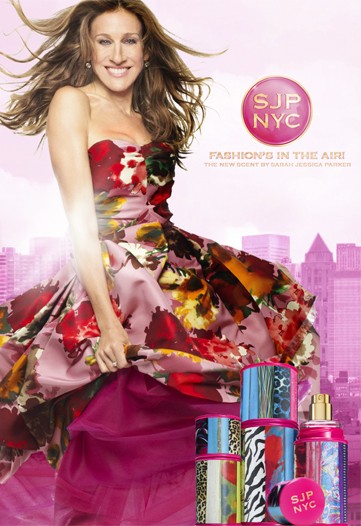 The SJP NYC ad visual.
Photo By Courtesy Photo
Details of the plan are still in development, although in-store appearances and promotions tied to the movie's premiere are planned. Promotion vehicles will include cosmetics bags, bangles and a reversible tote bag. "We did some activity around the first 'Sex and the City' movie, but didn't have another new scent coming out at that time," Timiraos noted. "After that movie did around $500 million globally, we bet on the expectation that lightning would strike twice, and we began developing SJP NYC."
If you have a scent-worthy story to tell, Sephora wants to hear from you!
Have a favorite fragrant memory or scent-sational story to tell? In celebration of the new Leslie Blodgett Perfume Diaries, an exclusive, limited edition fragrance collection that captures pivotal moments in Leslie's life, Sephora has created an online contest that invites you to detail your own vacation journal entry; in essence your own "perfume diary." The grand prize winner and a lucky guest will receive a luxurious vacation to Honolulu, Hawaii for five nights/six days and a gorgeous gift basket of Leslie's Bare Skin Collection (approximately $2000 value). Three second place winners will receive a set of Leslie's Bare Skin Collection (over $100 value/each).
"Your sense of smell is a strong trigger for memories, and like Leslie Blodgett, many of us have experienced a special vacation that evokes a sensory story, said Allison Slater, Sephora Vice President of Retail Marketing. "With the recent launch of Leslie's new Bare Skin Collection, we've asked beauty buffs to join in the storytelling and create their own vacation journal entry for the Leslie Blodgett Perfume Diaries Contest."
Here's how you can tell your magnifi-scent story:
By her own admission, Kim Kardashian's debut fragrance has been a long time coming.
"When I was little, my sister Kourtney and I tried to make our own perfume by picking flowers and putting them in the blender, because that's how we thought fragrances were made," Kardashian said with a laugh during a phone interview Tuesday. "Our parents thought we were crazy — and it smelled totally gross!"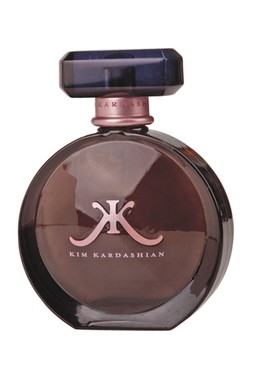 Kim Kardashian's scent.
Photo By George Chinsee
She's come a long way since throwing jasmine in a blender: her first fragrance, with Lighthouse Beauty, is due in February.