All Posts Tagged With: "bath oil"
The latest Jo Malone launch: the Vanilla & Anise Home Candle, Bath Oil and Body Crème – hitting counters on March 1st, 2010.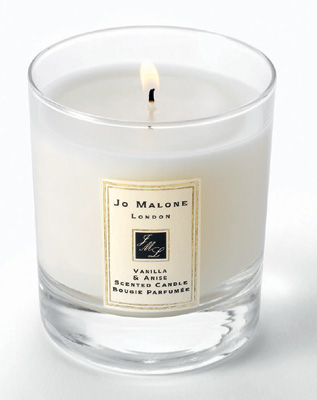 Last fall, Jo Malone presented Vanilla & Anise, the fragrance inspired by the floral landscape of Madagascar, capturing the fleeting moment that the rare vanilla orchid blossoms. The fragile cream and white flowers found on the vanilla vine are a precious discovery: only one or two appear in the morning and seemingly vanish by late afternoon. To enhance your fragrance ritual, in addition to Cologne, choose from the new Bath Oil, Body Crème and Home Candle. Your senses and your home will be infused with this comforting scent.
Last Minute Valentines Day Gifts…That Last Longer than Roses: REN Skincare ROSE Range.
Moroccan Rose Otto Body Wash, $27. And, Damask Rose Ramnose Biosaccharide Body Cream, $44.


This holiday season delight loved ones with a gift for the bath, body or home from British fragrance house Jo Malone. Luxurious and unique, Jo Malone offers the perfect gift for everyone on your list. Each offering is elegantly presented within the iconic cream-coloured box and tied with a grosgrain ribbon. When opened, the Jo Malone experience begins to unfold.
Gifts For The Home
Tea Box Deluxe Candle Collection: Elegantly understated, the Tea Box Deluxe Candle Collection brings a sense of refinement to the home. A suite of three Deluxe Candles are presented in a stately cream-coloured box accompanied with a silver-plated wick trimmer, candle snuffer and key. The Collection features Eau De Cologne, Parma Violets and Sweet Almond Macaroon Deluxe Candles; each candle includes an engraved Jo Malone Candle Lid. 3x400g 395 US / 450 CAN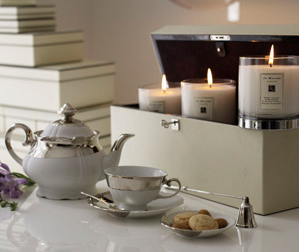 Pomegranate Noir Deluxe Candle: Combining the sweet, fruity notes of raspberry, pink pepper and pomegranate with patchouli, frankincense and spicy woods, the Pomegranate Noir Deluxe Candle envelops a room and lingers for hours. The Pomegranate Noir Deluxe Candle includes an engraved Jo Malone Candle Lid and is beautifully presented in a Jo Malone signature gift box. 400g 130 US / 150 CAN
Green & Organic Beauty: Bamford Body collection offers luxury bath items ranging from bath oil to hair care items that are completely organic from each ingredient incorporated in the creation of the brand to the recyclable packaging.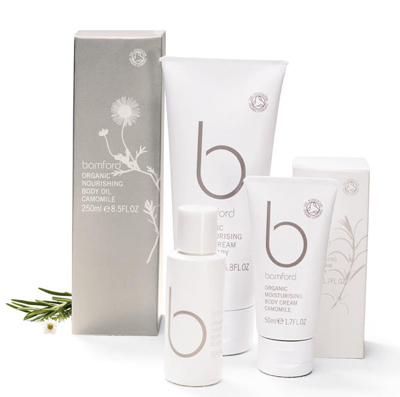 Product Range:
– moisturising body cream for use over the body, hands and feet
– nourishing body oil for the skin, bath and massage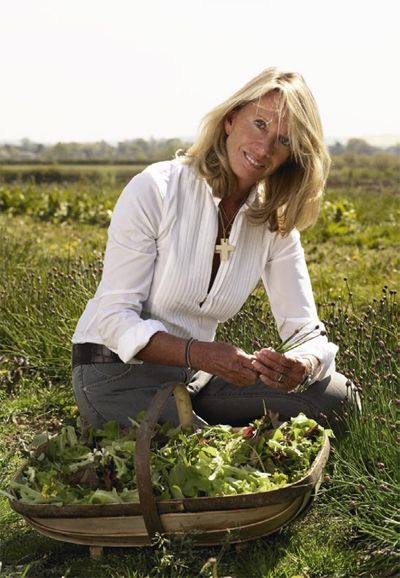 Organic Moisturising Body Cream Camomile "soothing nourishment for dry or sensitive skin", $20-$64.
Organic Moisturising Body Cream Rosemary "stimulate your skin", $20-$64.
Organic Nourishing Body Oil Camomile "replenish moisture levels", $24-$72.
Organic Nourishing Body Oil Rosemary "ultimate rehydration and reinvigoration", $24-$72.