All Posts Tagged With: "Home Candle"
The latest Jo Malone launch: the Vanilla & Anise Home Candle, Bath Oil and Body Crème – hitting counters on March 1st, 2010.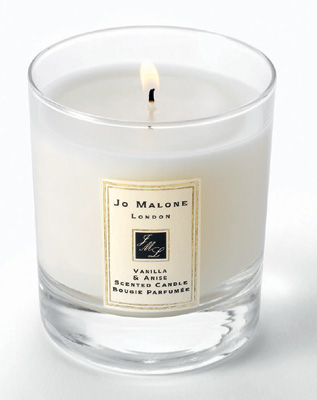 Last fall, Jo Malone presented Vanilla & Anise, the fragrance inspired by the floral landscape of Madagascar, capturing the fleeting moment that the rare vanilla orchid blossoms. The fragile cream and white flowers found on the vanilla vine are a precious discovery: only one or two appear in the morning and seemingly vanish by late afternoon. To enhance your fragrance ritual, in addition to Cologne, choose from the new Bath Oil, Body Crème and Home Candle. Your senses and your home will be infused with this comforting scent.