All Posts Tagged With: "Jo Malone"
I just got the chance to try the NEW Jo Malone London Velvet Rose & Oud Cologne Intense perfume and it's GOOD. I like it because it's a very unique scent nothing I've smelled before, it's woody, not at all floral or fruity (I don't like floral fruity perfumes), it's intense, perfect for night time, I can see you drawing some attention (in a good way).
I've first discovered the Jo Malone store in New York City about 10 years ago. I remember buying their (can you believe) Lime Blossom perfume, well I guess our tastes change over time, ha! If you like Tom Ford BLACK ORCHID perfume and the NEW Coco Noir by CHANEL you night also like this.
Jo Malone London appoints Charlotte Stockdale as Style Editor. London based, Charlotte is regarded as one of the most exciting personalities in international fashion. She is Fashion Director of i-D and as a stylist she has contributed to titles such as Vogue and Bazaar and has worked with the world's most talented designers including Karl Lagerfeld and photographers such as Mario Testino.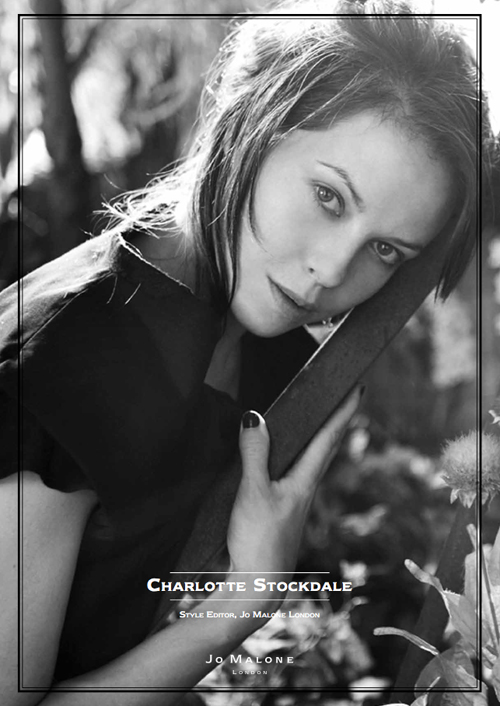 Charlotte Stockdale
This Fall Jo Malone will be launching new scent Wild Bluebell Cologne. This scent is dewy and floral with bright notes that includes fresh bluebell, clove, Lily of the valley, jasmine and musk. First fragrance to be inspired by a whimsical Jo Malone fairytale – a story of Wild Bluebell, a curious girl mesmerized by the scents of English Bluebells in the British woodlands.

Wild Bluebell Cologne NEW by Jo Malone
This post is because I love shopping at Nordstrom and these are a good selection of perfumes just in time for Mother's Day or anytime.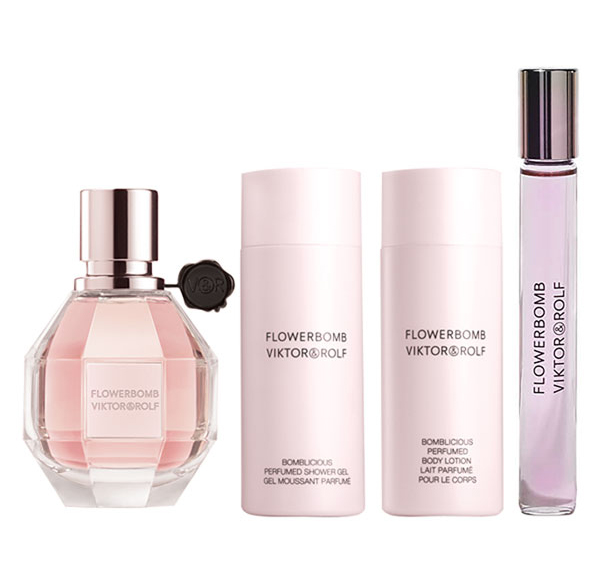 Viktor & Rolf 'Flowerbomb' Mother's Day Set
Full-bodied and opulent, Flowerbomb is a floral explosion, a profusion of flowers that has the power to make everything seem more positive. Set includes eau de parfum, body lotion and shower gel (1.7 oz. each) and a roller ball, (0.34 oz.). Notes include: bergamot, tea, freesia, jasmine, orange blossom, orchid, rose and patchouli. Price: $118 ($144 value);
The World of Jo Malone introduces White Tie & Tiara ($120.00 US), a limited edition fragrance designed exclusively to support the Elton John AIDS Foundation. White Tie & Tiara is inspired by the beautiful 'White Scented Garden' at Sir Elton John and David Furnish's Windsor home, and is named after the White Tie and Tiara Ball, held every June in the grounds.
Introducing The Kohdo Wood Collection by Jo Malone.
The long awaited re-launch of the Kohdo Wood Collection is almost here! The limited edition Kohdo Wood collection has been in high demand from the very first launch two years ago and will hit counters once again in April 2010. The two captivating fragrances, Lotus Blossom & Water Lily and Dark Amber & Ginger Lily were created as a modern interpretation of Kohdo, the ancient Japanese art of incense appreciation. Part of the Kohdo Wood Collection, Lotus Blossom & Water Lily can be worn alone or combined with Dark Amber & Ginger Lily to create an intoxicating scent.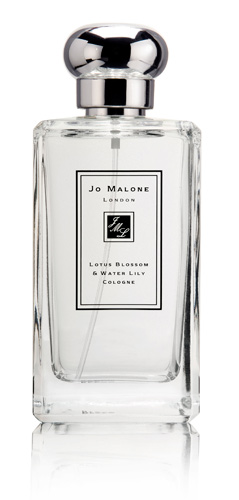 The latest Jo Malone launch: the Vanilla & Anise Home Candle, Bath Oil and Body Crème – hitting counters on March 1st, 2010.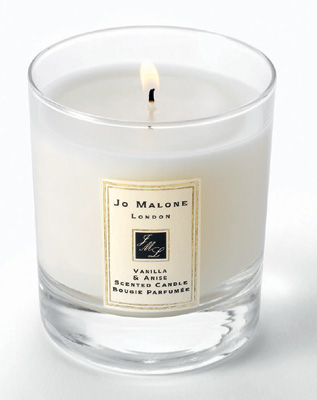 Last fall, Jo Malone presented Vanilla & Anise, the fragrance inspired by the floral landscape of Madagascar, capturing the fleeting moment that the rare vanilla orchid blossoms. The fragile cream and white flowers found on the vanilla vine are a precious discovery: only one or two appear in the morning and seemingly vanish by late afternoon. To enhance your fragrance ritual, in addition to Cologne, choose from the new Bath Oil, Body Crème and Home Candle. Your senses and your home will be infused with this comforting scent.
Let's be real with each other: In the winter, you're donning a puffy coat, wool, tights if you're trying to be remotely attractive and long sleeves. The only sexy ammo you've GOT is your scent. That's why the Beauty Bloggerati have rounded up their favorite wintertime scents to get you through the doldrums of the longest season the eastern seaboard experiences. Here, the top ten winter scents.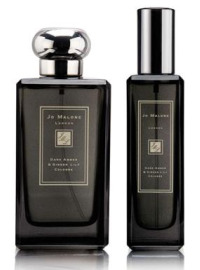 My all time favorite fragrance for winter is Jo Malone Dark Amber & Ginger Lily. I happened upon this fragrance by accident at the Jo Counter at Bergdorf's and I will never look back! It is nothing like I've ever smelled before! It's soft and spicy all in one…Read full article in dailymakeover.com
Check out Jo Malone's  February 2010 launches, just in time for Valentine's Day:
Jo Malone Vitamin E Body Balm, $75.00: The Vitamin E Body Balm is launching just in time to heal dry winter skin. The Jo Malone Vitamin E skin care collection launched over 20 years ago with the cult favorite, Vitamin E Gel, and has expanded into a collection that includes a Lip Conditioner, Nourishing Hand Treatment and Body Treatment Scrub. The Vitamin E Body Balm is a rich, concentrated cream that deeply conditions the skin with beneficial antioxidants which help fortify the skin against the damaging effects of the environment. Shea butter, cocoa butter and wheat protein all provide superior natural barrier.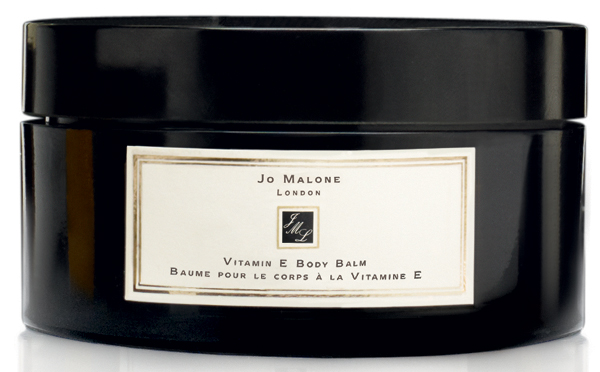 Bree Turner is an actress who began her journey in Hollywood as a professional dancer. Bree was a background dancer in such hit films as The Big Lebowski (1998), She's All That (1999) and Mike Myers' Austin Powers: The Spy Who Shagged Me (1999). Bree's love for performing and being on stage makes acting a natural transition. Most recently, Bree Turner can be seen opposite Katherine Heigl and Gerard Butler in The Ugly Truth.
I caught up with Bree Turner via telephone from Los Angeles early in the morning few months ago, to talk about her beginnings in Hollywood, her role film The Ugly Truth opposite Katherine Heigl, future career plans and even some beauty secrets!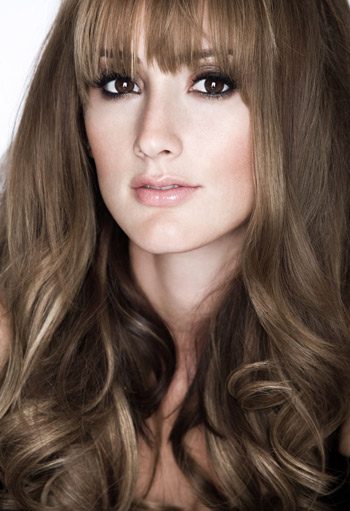 Actress Bree Turner
Marta Walsh: How did you decide on a career in acting, and what were some of your first breaks as an actress?
Bree Turner: I started out as a dancer which got me on stage. I was pretty shy as a kid so my mom decided to enroll me in a dance class, and I fell in love with being on stage and performing. I danced all through my teens and early 20's. Dancing brought me down to Los Angeles with a dance scholarship in UCLA. I heard that you can actually make money as dancer, so I got a dance agent and began working in commercials, music videos, and the Grammys. I did that for about 6 years. I then decided to pursue acting. I was so in love with being on set and movie making. I loved movies since I was a baby. It was the only thing that would calm me down. I was very colicky as a child so my mom would take me to watch movies. Grease was the movie that would stop me from crying. Dancing, performing, and being on stage is all I've done forever, it's all I really know.