All Posts Tagged With: "celebrity interviews"
WATCH: Robert Reynolds in FASHION & STYLE interviewing actor/model Tobias Truvillion. You may know Tobias from playing the character Vincent Jones from ABC "One Life To Live" (soap opera). The word is that Tobias will be featured in the new movie "Brooklyn's Finest", starring Richard Gere and Ethan Hawke. Launch date: March 2010. He will be featured acting with Wesley Snipes who is also a star in the movie. In the interview Reynolds questions Tobias about his personal fashion style. Which seems to be leather from head to toe. Also his dog is looking quite fashionable. FASHION & STYLE is brought to you by Reynolds & Associates.
Stay tuned to for the exclusive interview with Tobias on FASHION & STYLE with Robert Reynolds!!
Lately I feel as if I'm digging into the history of Beverly Hills and its world of celebrity beauty and glamour. Few weeks ago I interviewed celebrity hairdresser and image maker Allen Edwards who is famous for creating Farrah Fawcett's haircut aka The Farrah. Allen also began his career in Beverly Hills. I also got the chance to interview Greta the founder of Beverly Hills' longest standing boutique GRETA. Located at 141 S. Beverly Drive a very strategic location I must add, the GRETA Boutique attracted many celebrities since 1961. Think: Zsa Zsa Gabor, Barbara Sinatra, and Shirley Fonda just to name a few.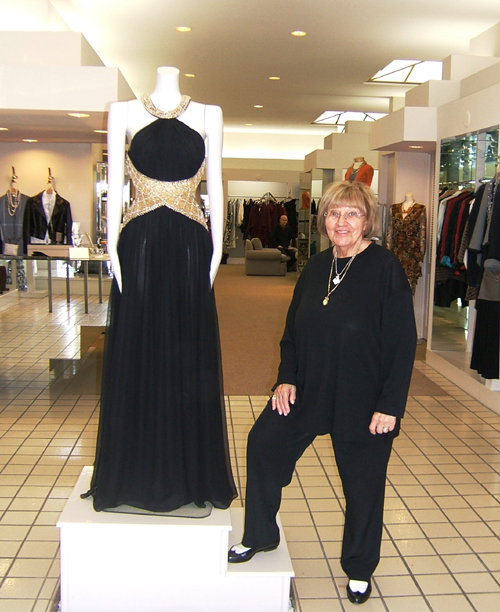 Greta founder of GRETA Boutique
In this interview Greta talks to Marta Walsh about her beginnings in fashion and her meeting with fashion designers Jill Sander and Gianni Versace. The celebrities she got to dress over the years and how she manages to honor the history and legacy of GRETA Boutique and also adapting to new times. And of course, future plans. 
Marta Walsh: Of all the 48 years in business, what were some of the most memorable moments of fashion in your career?
Greta: My very first buying trip to Europe was one of my first memories in my career. On this trip I met Jill Sander and Gianni Versace. Gianni was designing for Genny Byblos at the time and I went to his runway show in Milan. The show was so breathtaking that I felt like I was walking on cloud nine for the rest of the day. This is when I knew fashion would be an inspiration on my life forever.

Model wearing an outfit by Sachin + Babi Resort 2010 availabe at GRETA Boutique.
For Resort 2010, Sachin + Babi for Ankasa is all about "shine". This season's woman
is ultra chic, sleek and modern. Every piece is luxe yet airy and effortless, and cut in
silhouettes that translate easily from day to night.
Hello my lovelies! I hope you are all having a wonderful holiday season and are getting ready for the big 2010!!
I would like to wish you a very happy new year and may all your wishes come true.  Thank you SO much for making my 2009 beautiful and I'm looking forward to another great year together:) There is a lot more to come here at Talking Makeup: beauty and makeup reviews, celebrity beauty and celebrity interviews, amazing giveaways and fashion & style. And remember, when it comes to beauty do what works for you and don't be afraid to be yourself! Everyone of you is already a star all you have to do is just shine. I love you all!   xoxo Marta Walsh

Marta Walsh your Super Blogger:)
Bree Turner is an actress who began her journey in Hollywood as a professional dancer. Bree was a background dancer in such hit films as The Big Lebowski (1998), She's All That (1999) and Mike Myers' Austin Powers: The Spy Who Shagged Me (1999). Bree's love for performing and being on stage makes acting a natural transition. Most recently, Bree Turner can be seen opposite Katherine Heigl and Gerard Butler in The Ugly Truth.
I caught up with Bree Turner via telephone from Los Angeles early in the morning few months ago, to talk about her beginnings in Hollywood, her role film The Ugly Truth opposite Katherine Heigl, future career plans and even some beauty secrets!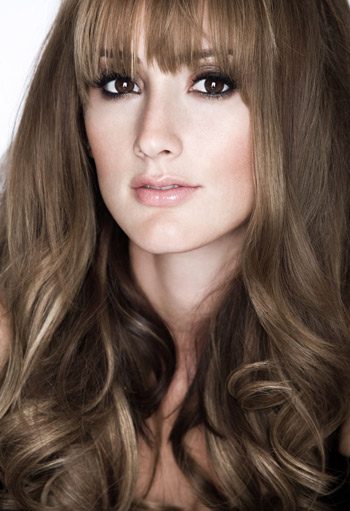 Actress Bree Turner
Marta Walsh: How did you decide on a career in acting, and what were some of your first breaks as an actress?
Bree Turner: I started out as a dancer which got me on stage. I was pretty shy as a kid so my mom decided to enroll me in a dance class, and I fell in love with being on stage and performing. I danced all through my teens and early 20's. Dancing brought me down to Los Angeles with a dance scholarship in UCLA. I heard that you can actually make money as dancer, so I got a dance agent and began working in commercials, music videos, and the Grammys. I did that for about 6 years. I then decided to pursue acting. I was so in love with being on set and movie making. I loved movies since I was a baby. It was the only thing that would calm me down. I was very colicky as a child so my mom would take me to watch movies. Grease was the movie that would stop me from crying. Dancing, performing, and being on stage is all I've done forever, it's all I really know.