All Posts Tagged With: "Haircut"
Need a new do but not sure if blunt bangs or layers will flatter your face shape?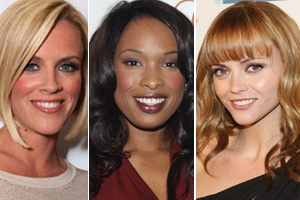 This is a TotalBeauty.com haircut article
To help you prep for your next big snip, we went to Tommy Buckett from the Marie Robinson Salon in New York City to find out which haircuts work for each specific face shape.
Spotted: Anne Hathaway with a new short hairdo on the set of "One Day" in Paris, France on today, August 31, 2010. I'm not sure if it's a wig to fit a character in the film or a new short hairdo for real. Whichever, do you love?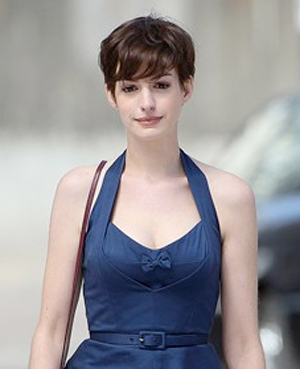 This is what I call a wow factor: Kate Gosselin's new long hairdo on the cover of People Magazine. Love, love, love. Kate looks so much younger, hipper, and happier. I hear it took 20 hours to get Kate's locks long and gorgeous with hair extensions. The talented man behind Kate's new hair is celebrity hairstylist Ted Gibson. Ted is fabulous. I met him back in July 2009 during a Vanity Fair party in New York City for the launch of  TV series: What Not To Wear and the celebration of his role in it. I even chatted with Mr Gibson and he is the coolest!
What do you think guys, do you love Kate Gosselin's hair makeover? Do you love Kate's hairstyle before (left image below) or after (right image below)?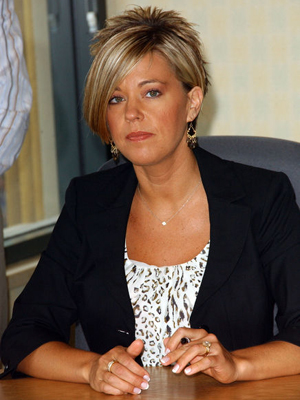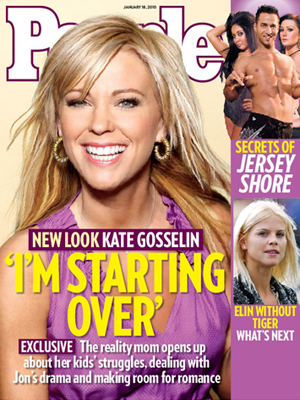 Lately I feel as if I'm digging into the history of Beverly Hills and its world of celebrity beauty and glamour. Few weeks ago I interviewed celebrity hairdresser and image maker Allen Edwards who is famous for creating Farrah Fawcett's haircut aka The Farrah. Allen also began his career in Beverly Hills. I also got the chance to interview Greta the founder of Beverly Hills' longest standing boutique GRETA. Located at 141 S. Beverly Drive a very strategic location I must add, the GRETA Boutique attracted many celebrities since 1961. Think: Zsa Zsa Gabor, Barbara Sinatra, and Shirley Fonda just to name a few.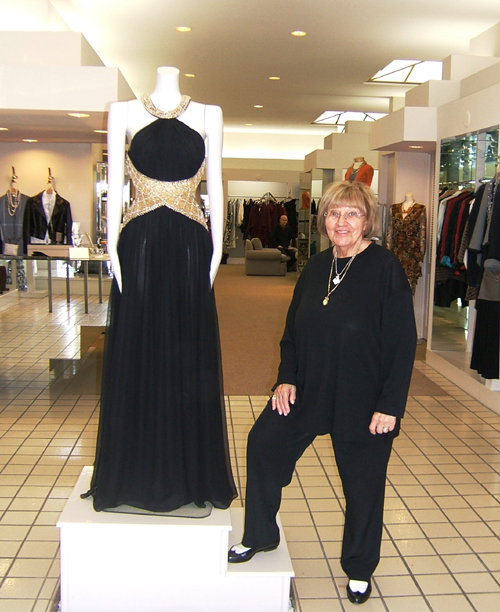 Greta founder of GRETA Boutique
In this interview Greta talks to Marta Walsh about her beginnings in fashion and her meeting with fashion designers Jill Sander and Gianni Versace. The celebrities she got to dress over the years and how she manages to honor the history and legacy of GRETA Boutique and also adapting to new times. And of course, future plans. 
Marta Walsh: Of all the 48 years in business, what were some of the most memorable moments of fashion in your career?
Greta: My very first buying trip to Europe was one of my first memories in my career. On this trip I met Jill Sander and Gianni Versace. Gianni was designing for Genny Byblos at the time and I went to his runway show in Milan. The show was so breathtaking that I felt like I was walking on cloud nine for the rest of the day. This is when I knew fashion would be an inspiration on my life forever.

Model wearing an outfit by Sachin + Babi Resort 2010 availabe at GRETA Boutique.
For Resort 2010, Sachin + Babi for Ankasa is all about "shine". This season's woman
is ultra chic, sleek and modern. Every piece is luxe yet airy and effortless, and cut in
silhouettes that translate easily from day to night.
Hello lovelies! Amazing deals being offered at the OC61 Salon & Spa in New York City through December 31st.  OC61 Salon & Spa is located at 33 East 61st Street. 212-935-6261 for appointments.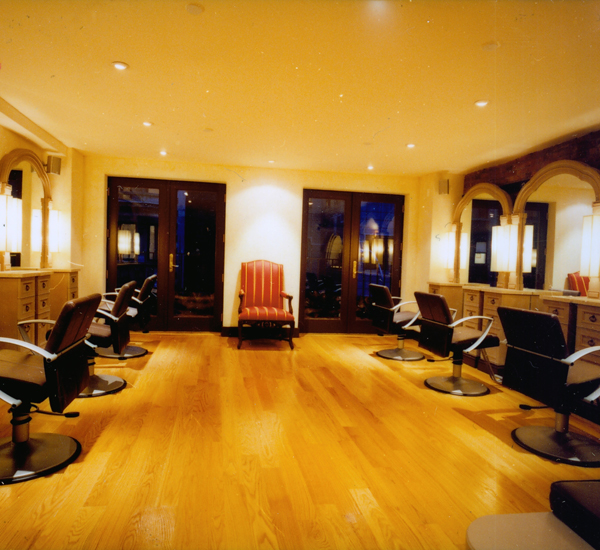 · Receive a complimentary blow out with a facial, manicure and pedicure ($240)
You can have your cake and eat it too. Indulge in a complimentary blowout after getting your face, hands and feet in shape for the holidays.
The following interview was quite a fascinating experience for me. Few weeks ago I was given an incredible chance to chat with Allen Edwards the man who created The Farrah for Farrah Fawcett one of the most famous haircuts of our time. I grew up in Israel watching my mom trying to get The Farrah and even me as a child was dreaming of having that flip and layered cut. It felt like I was writing a piece in history. Farrah left Allen Edwards at one point to another hairdresser called: Jose Eber, who apparently also takes credit for creating The Farrah. But, Farrah Fawcett went to Allen first! Read more.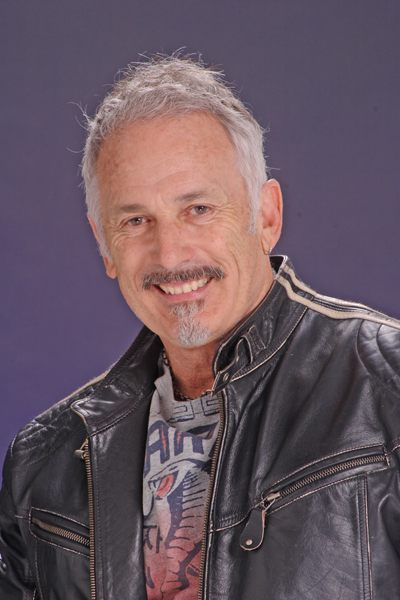 Allen Edwards
For more than three decades the internationally recognized beauty industry icon, Allen Edwards has been styling the tresses of some of the most glamorous women in the world including Farrah Fawcett, Donna Mills, Anne Bancroft, Diane Keaton and Raquel Welch. It was Edwards who fashioned Assistant District Attorney Marcia Clark's new look during the O.J. Simpson murder trial. Modern Salon Magazine recently named Allen Edwards among 50 most influencial hairdressers in history with industry leaders Vidal Sasson, Jose Eber and Sally Hershberger. Also a must read Allen's 200-page memoir: "Shear Force: An Image-Maker's Memoir", released in 2008. The book details the glitzy Beverly Hills beauty industry over the past 30 years and Allen Edwards tumultuous parallel ride through it all.
In this interview Allen Edwards talks to Marta Walsh about his beginnings as a young hairdresser in Beverly Hills. How one day he met Farrah Fawcett and what led him creating The Farrah one of the most famous haircuts of our time . Talks about the changes in hairstyles and celebrities over the years. The celebrity who he would love to style today. His favorite Shear Force products. Gives advice to aspiring celebrity hairstylists. And talks future plans.
Marta Walsh: When did your interest in hair design begin?
Allen Edwards: I was always into the arts side of the world. I was a musician and a dancer from 8 years old till I was 19. I thought that's what I'm going to do. After meeting other musicians I've realized they really didn't make much money. When I got out of high school I quit playing trumpet. Around that time I met some people who went to beauty school. That interested me. Since I quite music and career was always important to me, I decided to go to beauty school. It came really easy to me.
HerCut the first-ever haircare for your haircut, not your hair type? What?! Read more.
Remember the last time you got an amazing haircut? Your stylist nailed the look, capturing your personality in the cut. Every hair fell into place just so, and you left the salon walking on air. Fast-forward to your first shampoo—how did your style stand up without the stylist?
It doesn't take an expert to maintain straight-from-the-salon style—it takes products that support your cut. HerCut introduces the first hair care line designed to keep first-day haircut performance alive by catering to the needs of specific haircuts rather than specific hair types.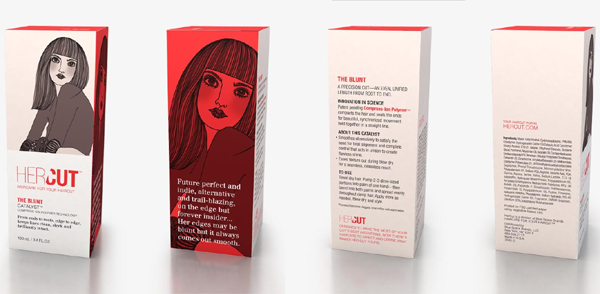 "Every time you get a haircut, you're making a huge investment—both emotionally and financially," explains Bob Salem, HerCut creator CEO and founder of Blue Space Brands. "HerCut empowers you to protect that investment, not only by preserving the impact of your cut but also by enabling you to fully embrace the personality of the style."
"It's an industry secret that there are really five essential hair styles that all stylists master during their training," adds HerCut Brand Ambassador and Emmy Award-winner Kyan Douglas. "No matter what your hair type, your stylist uses the same techniques to create your signature style. Maintaining that look is about using products tailored to the cut, not the hair itself. For the first time, HerCut offers products that bring out the best in every cut, giving you flawless style long after you leave the salon."
I love Eva Longoria's hair and makeup at the Women in Entertainment Breakfast today. I see bigger hair on the runway and on the red carpet lately. But the big hair is not the 80's frizzy big hair, but a more sleek with soft cascading waves. I do want to try this look at home:)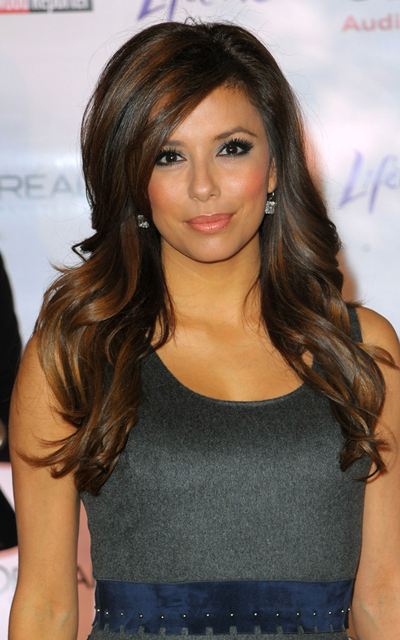 Eva Longoria
Other celebrities spotted at the Women in Entertainment Breakfast: Hilary Swank and Halle Berry. Hilary with a short wavy bob and Halle with a pixie short hair.
Which celebrity hairdo are you: Eva Longoria, Hilary Swank, or Halle Berry?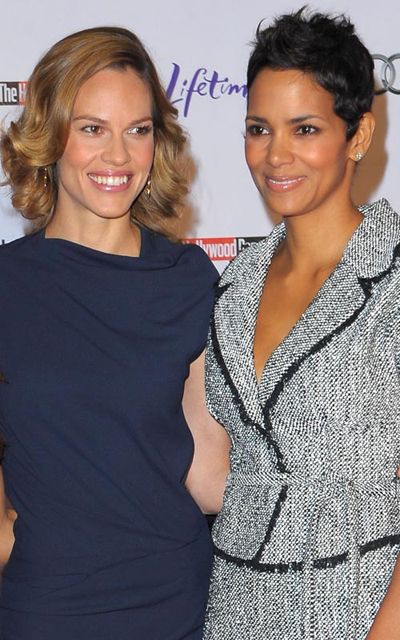 From left: Hilary Swank and Halle Berry
Quick Tips from Antonio Prieto Take Your Look from Work to Party Chic in 5 Minutes Flat.
Renowned stylist Antonio Prieto offers quick tips to change your look in minutes. Whether going on a date or to a holiday party, these fast, easy tricks will leave you (or at least your hair) ready for anything!
Short Hair: Pomade is key. A look like Victoria Beckham's may be slightly unkempt during the day but in the evening quickly be made sleek and pieced out with pomade.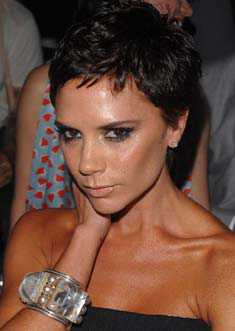 Medium Hair: Hot rollers or a curling iron will do the trick. This look on Katherine Heigl can be done before work with either and pulled back to a low bun during the day. When ready to leave the office the bun can be removed and hair can be shaken out, still retaining the curl from the rollers.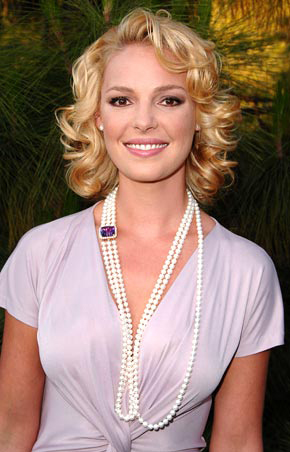 Celebrity Stylist Theodore Leaf Tends the Tresses of 90210 Star Jessica Lowndes with BIOLUSTRÉ before her 21st Birthday Bash, November 7, a the The Roosevelt Hotel, Hollywood CA.
The Look: A glamorous, "showgirl" up-do inspired by Moulin Rouge.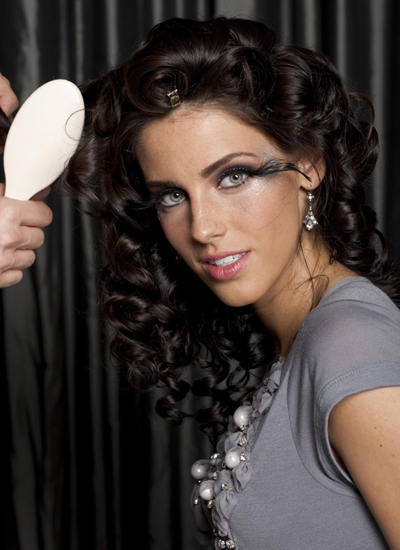 To restore healthy shine to her hair and prepare for styling, Jessica used Biolustré's intense 4-step repair system:
– Release Cleansing Shampoo: A gentle, low PH cleansing shampoo designed to remove excess oils and product build-up.
– Revive Repair Treatment: A unique formula clinically proven to repair hair to a near virgin condition, restoring softness, shine and strength.
– Restore Maintenance Treatment Shampoo: An innovative formula containing Biolustré's exclusive Lustreloc Technology, which delivers low levels of polymers to provide added strength and shine to hair.