All Posts Tagged With: "Ali Larter"
Actress Ali Larter made her mark looking absolutely stunning at the Friends Without Borders Gala in Los Angeles. Ali was absolutely glowing in a creamy beige dress from Calvin Klein.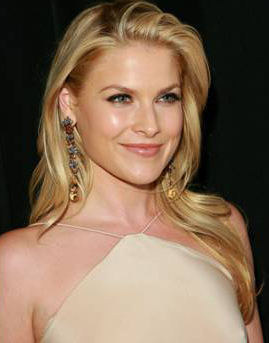 Here is how to get Ali Larter's red carpet makeup look thanks to mark Celebrity Makeup Artist Mai Quynh!
Eyes
"I used mark Keep It Going Longwear Eye Liner in Solid Gold (available Spring 2010) to rim the bottom of her eyes, and Jet Set to line her top eyelid. Next, I mixed mark I-mark Custom Pick Eyeshadows in Corset and Java and applied them on her lids using the mark All Over Eye Shadow Brush. I finished with mark Make It Big Mascara in Raven."
Quick Tips from Antonio Prieto Take Your Look from Work to Party Chic in 5 Minutes Flat.
Renowned stylist Antonio Prieto offers quick tips to change your look in minutes. Whether going on a date or to a holiday party, these fast, easy tricks will leave you (or at least your hair) ready for anything!
Short Hair: Pomade is key. A look like Victoria Beckham's may be slightly unkempt during the day but in the evening quickly be made sleek and pieced out with pomade.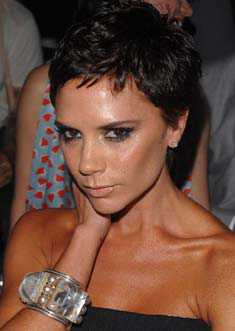 Medium Hair: Hot rollers or a curling iron will do the trick. This look on Katherine Heigl can be done before work with either and pulled back to a low bun during the day. When ready to leave the office the bun can be removed and hair can be shaken out, still retaining the curl from the rollers.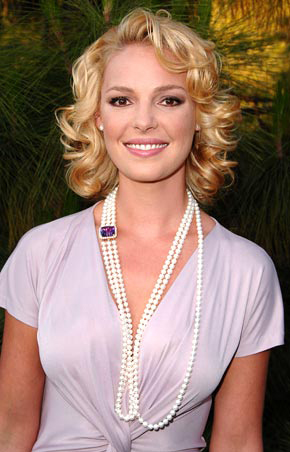 Last week I had an amazing chance to chat with celebrity hairstylist Harry Josh who has been Gisele's colorist for quite some years now. Harry Josh is also John Frieda's International Creative Consultant.
I've interviewed Harry Josh for Talking Makeup's celebrity beauty section: www.beautyinterviews.com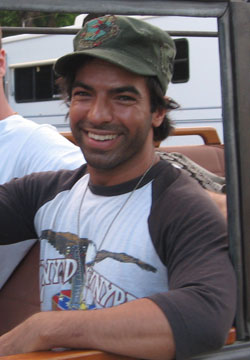 Harry Josh is a top celebrity hairdresser coming to us from Vancouver Canada. Harry Josh is also John Frieda's International Creative Consultant and the hairdresser behind supermodel Gisele Bundchen's hair. Aside from Gisele, Harry Josh styled hair for celebrities like Cameron Diaz, Gwyneth Paltrow, Natalie Portman, Fergie, and Reese Witherspoon.
I caught up with Harry Josh on the telephone interrupting his very busy morning to learn more about his fascinating career as top celebrity hairdresser.
In this interview Harry Josh talked to me about what attracted him to the world of hairdressing. His working relations with Gisele Bundchen. Gives tips to how we can achieve Gisele's hair at home. Lists some John Frieda products he just can't live without. Dishes out summer hair trends and future plans.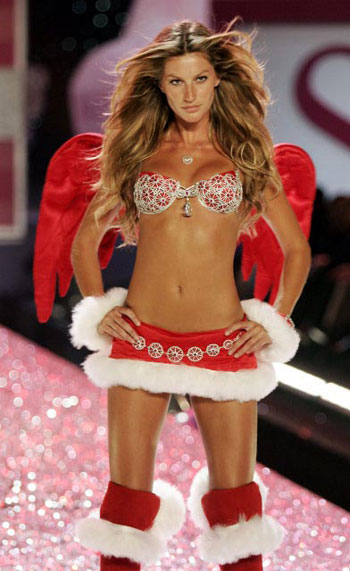 Marta Walsh: Why have you decided on a career in hairstyling?
Harry Josh: I always had a passion to be in front of the camera, I wanted to be an actor or a model and that didn't work out so well. I then realized that if you can't beat them, join them! I remember looking through fashion magazines when I was young , particularly Vogue, and seeing an outtake from a photo shoot of a hairdresser brushing model's hair on a cliff. It didn't even look like a job it looked like fun. As a hairdresser you get to work with beautiful models and to travel to exotic locations. It seemed like a cool job and I wanted to get it!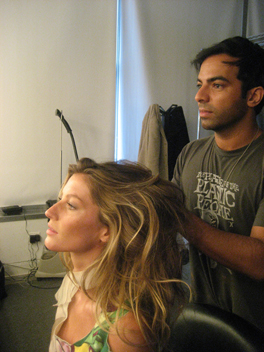 Ali Larter at InStyle Hair Launch Party from stylist Harry Josh!
Celebrities came out last night to celebrate InStyle Hair, a new special issue on sale May 8, at a star-studded event hosted by John Frieda Root Awakening and Marchesa at the Hotel Gansevoort Penthouse.
Harry Josh, John Frieda International Creative Consultant, created a stunning red carpet look for Ali Larter.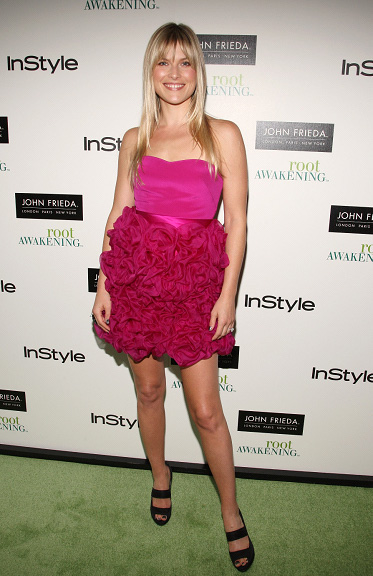 Explains Josh: "The look I created for Ali emphasizes how naturally healthy and vibrant her hair is. I started by spritzing hair with Root Awakening Detangling Spray, then blow dried in sections using a natural bristle brush to maintain her hair's own health and shine. I finished the look with a styling crème to add polish to her naturally sleek, full hair."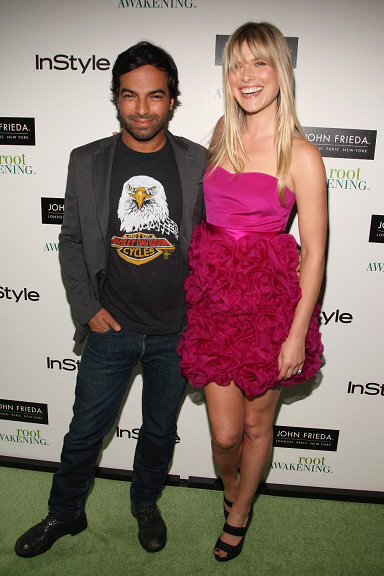 Other celebrities in attendance included Olivia Palermo, Jennifer Esposito, Marchesa designers Georgina Chapman and Keren Craig and Shannen Doherty. With a fabulous view of Manhattan from the Gansevoort Penthouse, guests enjoyed an exclusive showcase of Marchesa gowns complemented by John Frieda hair looks. In addition, partygoers were treated to stylish pampering at John Frieda touchup stations.