All Posts Tagged With: "Hot Rollers"
Quick Tips from Antonio Prieto Take Your Look from Work to Party Chic in 5 Minutes Flat.
Renowned stylist Antonio Prieto offers quick tips to change your look in minutes. Whether going on a date or to a holiday party, these fast, easy tricks will leave you (or at least your hair) ready for anything!
Short Hair: Pomade is key. A look like Victoria Beckham's may be slightly unkempt during the day but in the evening quickly be made sleek and pieced out with pomade.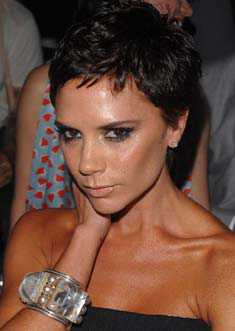 Medium Hair: Hot rollers or a curling iron will do the trick. This look on Katherine Heigl can be done before work with either and pulled back to a low bun during the day. When ready to leave the office the bun can be removed and hair can be shaken out, still retaining the curl from the rollers.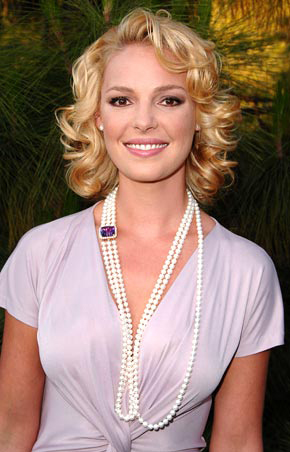 Harry Josh, stylist to the stars and John Frieda's International Creative Consultant, took over Glamour's guest editor page this past September to share his secrets on how to revive your hair and look this fall.
Amp Up Your Color!
"Making brunette hair a shade cooler or going honey blond all over instead of doing the usual highlights is enough to make people say, 'You look great! What have you done?' I just worked up Gisele's shade, and it looks amazing."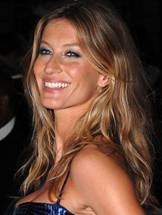 Deep-Condition Weekly!
Sometimes it's all you need to give hair new life-especially if you have a codependency on hot styling tools.
"Hit the drugstore for John Frieda Frizz-Ease Crème Serum Overnight Repair Formula. Formulated to repair breakage and split ends while deeply nourishing to replenish essential moisture – all while you're getting your beauty sleep!"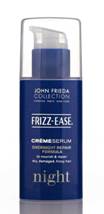 Tips by Celebrity Stylist and "Best of LA 2008" Winner Nelson Chan of Nelson J Salon.
Beverly Hills – Celebrity haircolorist and stylist Nelson Chan, also founder of the eco-friendly Nelson J salon in Beverly Hills, offers some quick tips for styling hair for the holidays without having to go into the salon.
Everyone is worried about the economy at this time, and holiday spending always puts pressure on individuals as well as entire families, so I thought it would be great to give girls and women some ideas of how to creatively style their hair at home this year," offers Chan, who was recently named "Best of LA" by Los Angeles Magazine for "ammonia-free haircoloring" (August 2008). "Being able to style hair at home versus going to the salon may save anywhere between $50 – $100 this season."
Fun, Sexy Curls Using Hot Rollers:
– Choose the right size rollers for you (large rollers create loose curls or soft waves, while small rollers create tighter curls and waves)
– Take 2-inch sections of dry hair and pull the hair at 90 degrees from the head
– Roll the curls away from the face
– Set for 5-10 mins
– Undo the rollers and comb hair with fingers