All Posts Tagged With: "Hair Styling Tools"
Frizzy, tangled, unmanageable hair? Sounds like the result of a well spent summer day! Whether the wind or water is to blame, Revlon has you covered with an array of brushes to keep your hair smooth and shiny this summer – without any hassle.
Brush up on your summer hair routine with the Revlon One-Step Hair Dryer and Styler, a paddle brush that shortens your styling time, and Soothing Sensations, a collection of brushes that glide through hair like a breeze while promoting the ultimate relaxing scalp massage effect. The brushes are great for summer travel! The ergonomic design of the One-Step makes it easy to pack AND there's no need to pack multiple tools!
Loving this flat iron: Hana Titanium Professional Ceramic Flat Iron With Tourmaline. It has 1.5 inch blades (bit wide) and perfect if you have lots of hair and long hair like me. Makes my hair super straight as if I just stepped out of a salon. I don't always want to splurge on a shampoo but I do tend to get the best hair styling tools. Worth the 'investment'.


Hana Titanium Professional Ceramic Flat Iron With Tourmaline
Marta Walsh has the sneak peek to Katy Perry's photo shoot for the new multimedia global ghd campaign. The first shoot was creatively conceived with ghd, Perry's stylist Johnny Wujek and shot by world renowned photographer- David La Chapelle.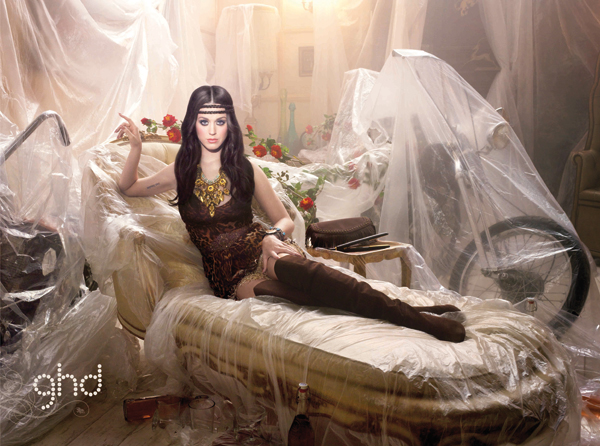 Katy Perry And ghd Campaign
Katy Perry on the partnership: "I'm so excited to be working with ghd, especially using their tools on my California Dreams Tour to get me stage ready. ghd products have a reputation of being the best products in the biz, and I like being associated with that. I'm very excited to reveal the styles I did with legendary David LaChapelle in the upcoming ghd campaign. Keep your eyes peeled for it!"
I had the honor to attend the reopening cocktail party of Elizabeth Arden red door spas in Scottsdale's Biltmore  Fashion Park last week, December 1st, 2010. The new red door spa in Scottsdale brings New York City chic to my (our) Scottsdale. The spa is beautifully designed with a very inviting ambiance as soon as you walk in. The ever beautiful Catherine Zeta Jones for the Elizabeth Arden ad campaign images also help.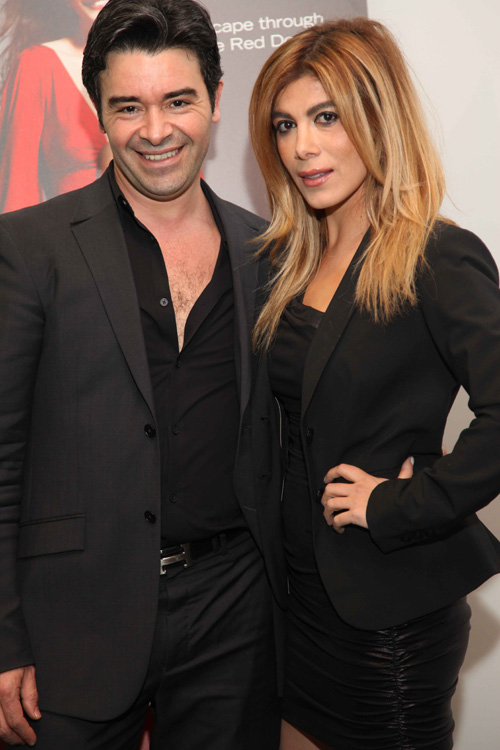 L to R: Zahir Ziani National Creative Director at Red Door Spas Elizabeth Arden and TalkingMakeup.com founder Marta Walsh
Photo Credit: Darrylee Cohen at www.perfectpartypictures.com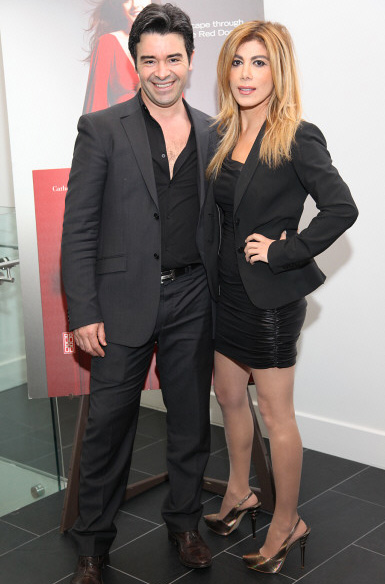 L to R: Zahir Ziani and Marta Walsh
Photo credit: Darrylee Cohen
It's been a long but fun beautiful year here at Talking Makeup. I've tried many beauty products and fell in love 100 plus times. Here is the list of my favorite hair products for 2009! I really hope you all enjoy "The List" and love them as much as I do:)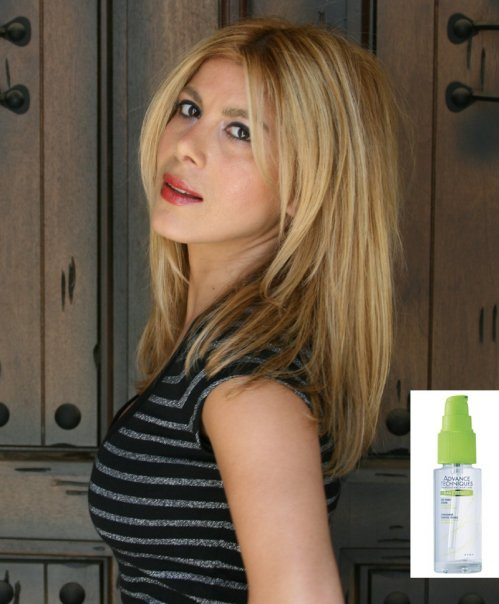 Marta Walsh is having a great hair day thanks to Avon Advanced Techniques Dry Ends Serum:)
Shampoo & Conditioner
For Blonde Hair:
1. Pantene highlighting expressions
2. John Frieda Collection sheer blonde
3. Redken Blonde Glam
Frizzy hair, dry hair, color treated hair:
1. Pantene Smooth Vitality
2. Pureology supersmooth and Pureology hydrate
3. Living proof no frizz
4. Paul Labrecque Repair
5. Moroccanoil moisture repair
6. L'Oreal Professionnel Paris vitamino color
7. Pantene Pro V Restoratives Frizz Control
8. L'Oreal EverPure Moisture
9. Leonor Greyl nourishing shampoo for long and dry hair
I've always been a fan of FHI Heat styling tools and have used the FHI Heat Platform SE 1 inch styling iron for a while now. I'm now also very much in love with the new 1 inch Go styling iron by FHI Heat (see image below). How can you not fall in love with it: it's colorful, fashion-forward, and it gets my hair beautifully straight. Also it's easily portable in travel bags.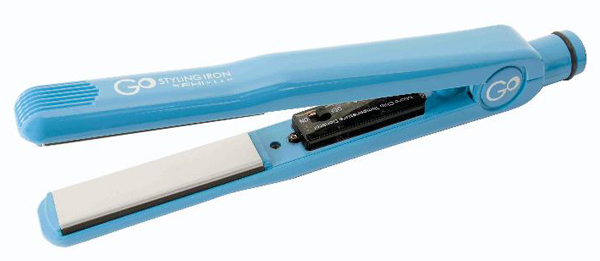 The Go styling irons feature brightly-colored, scratch-resistant, ceramic coated plates covered with a high quantity of tourmaline crystals which results in a large negative ion count. Other features include: a beveled edge for curling, flipping and twisting hair; an extra-long 9-foot swivel cord; gentle far infrared heat and low EMF; and an advanced heater with adjustable temperature control that allows the temperature to range from 140 to 410 degrees F. The Go irons also feature a special dual voltage plug that will allow you to plug the irons into various types of outlets which operate on different voltages. The iron retails for $79.99 and comes in 5 colors: Teal, Red, Pink, Black and Purple.
I'm excite to share with you my interview with Avon Global Stylist Advisor Tippi Shorter.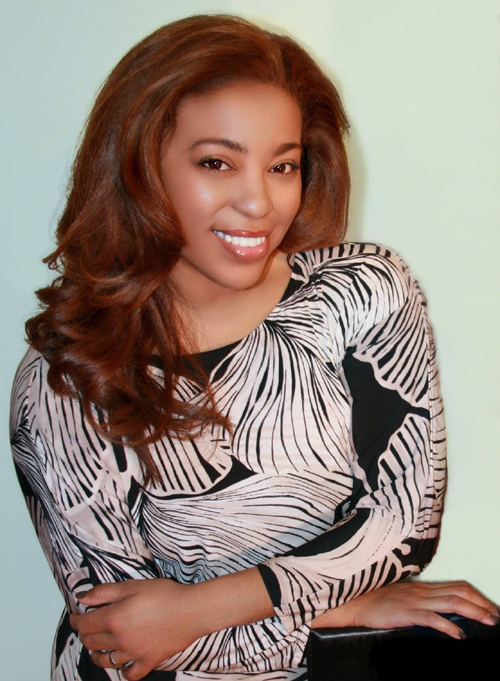 Tippi Shorter
In 1995 Tippi headed from home town, Long Beach, California to New York City, and within a year of her move she was asked to participate in a beauty feature for Essence magazine. Tippi opened Luxe Studio in Soho, but sold the successful salon after four years to pursue other career opportunities such as styling for photo shoots, music videos and commercials. Tippi is known for taming the tresses of A-list actresses, musicians, and supermodels including Alicia Keys, Rihanna, Jennifer Hudson, Beyonce, Jada Pinkett-Smith, and Vanessa Williams, to name a few! And while her beauty masterpieces are seen on the covers and editorial pages of In Style and Vanity Fair, Tippi remains modest and humble saying "I am not a celebrity hairstylist. I am a hairstylist who happens to have the opportunity to work with many wonderful celebrities."
This last weekend I bought the 1875W SuperSolano Professional Hairdryer as my backup blow dryer. I can't wait to try this one. I've been using SuperSolano for years, a tip I got from a hairdresser in Bumble & Bumble salon in New York where I used to do my hair. I stop buying it because I got distracted with other brands lol. *So guys, I'm will keep you posted with my review:)
*An Update: 1875W SuperSolano Professional Hairdryer was and is THE best hairdryer I've ever owned! It's powerful so if you have long thick hair like me it will cut down drying time. It gets hair super straight and sometimes you would even want to skip on styling iron. And it's priced pretty fair, just over $100. The SuperSolano is a salon quality blow dryer at home! Perfect.
1875W SuperSolano Professional Hairdryer is available at ULTA and ulta.com. SRP: $119.
Celebrity Hair Stylist Paul Labrecque was kind enough to give us his best kept secrets for getting and maintaining straight hair! Paul tell us all about the tools, styling products, techniques, and even special treatments we need to say good bye to frizzy hair and hello to smooth, silky, and sexy straight hair.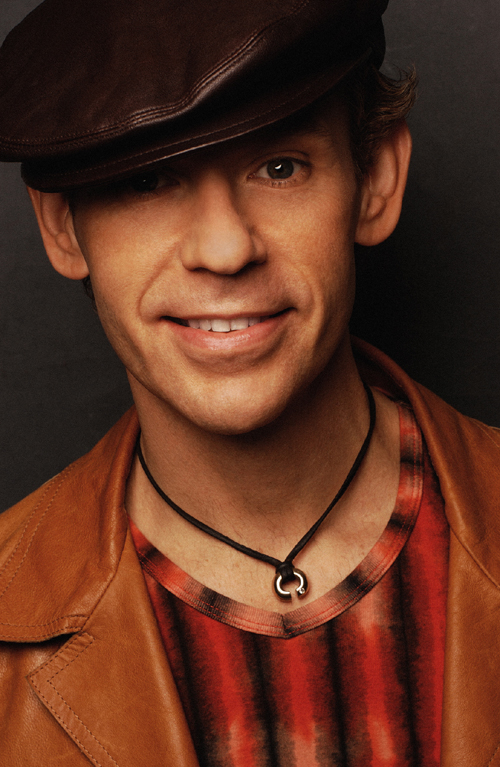 Paul Labrecque 
Straight Hair:
TOOLS
Round 100% boar bristle brushes – They help to spread the body's own natural oils thus leaving far less frizz. Paul Labrecque Haircare has a range of 4 brushes.


Paul Labrecque Large 3" Round (18 row) – 100% Boar Bristle
New York Fashion Week Spring 2010 Hair Trends Report:
Designer: Charlotte Ronson Spring 2010 Collection
Hair by: lead stylists Allen Ruiz for Avon Advance Techniques
Hair Trend: Classic Ballerina Chignon
Inspiration: The look mirrors the Charlotte Ronson collection, which is inspired by a remake of 80's style. The hair was created to evoke a fresh, young wispy look and a "just walked out of dance class at Julliard" look to play off her fabrics and bold designs.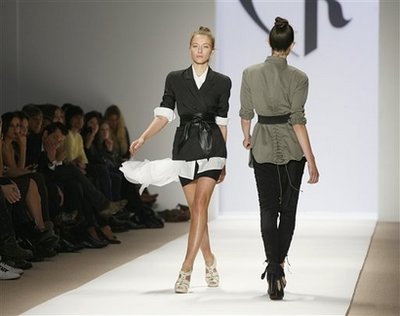 How to get the hairdo:
Step 1: Prep the hair from root to tip with Advance Techniques Salon Volume Finishing Spray to enhance natural shine and create volume.