I'm excite to share with you my interview with Avon Global Stylist Advisor Tippi Shorter.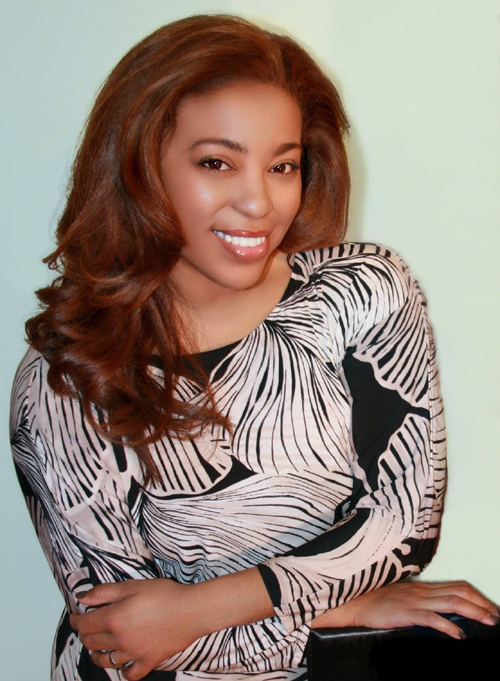 Tippi Shorter
In 1995 Tippi headed from home town, Long Beach, California to New York City, and within a year of her move she was asked to participate in a beauty feature for Essence magazine. Tippi opened Luxe Studio in Soho, but sold the successful salon after four years to pursue other career opportunities such as styling for photo shoots, music videos and commercials. Tippi is known for taming the tresses of A-list actresses, musicians, and supermodels including Alicia Keys, Rihanna, Jennifer Hudson, Beyonce, Jada Pinkett-Smith, and Vanessa Williams, to name a few! And while her beauty masterpieces are seen on the covers and editorial pages of In Style and Vanity Fair, Tippi remains modest and humble saying "I am not a celebrity hairstylist. I am a hairstylist who happens to have the opportunity to work with many wonderful celebrities."
Having been a spokesperson for Pantene and Clairol, Tippi is now working on her own hair extension line "Get Gorgeous Hair" and working hard as the newest addition to the Avon hair styling team.
In this interview Tippi talks to Marta Walsh about hair love for hair and gives expert hair styling tips. Find out what are some of this season's hottest holiday hair trends, which hairstyles are out, and must-have beauty essentials and tools.
Marta Walsh: When did your interest in hair begin?
Tippi Shorter: My interest in hair started at a young age… my mom was an Avon Representative and always had beauty products in our house and also I was always the one to get my friends ready before school events. It wasn't until 16 years ago that I had my big break in L.A. and my career has taken off from there.
MW: What are some of this season's hottest holiday hair trends and how can we re-create these looks at home?
TS: This season's style is all about simplicity… each style should take three steps or less. Some of my favorites are big sexy, volume or sleek ponies/buns:
Big, sexy volume:
– Begin this look by running Advance Techniques Volumizing Mousse by Avon through hair root to tip.
– Create soft curls by setting hair with Advance Techniques Pillow Curlers. Spray a light mist of Advance Techniques Hair Spray to ensure hair will hold curl.
– Remove the curlers from your hair. Flip hair over front of head and spray with additional hair spray to create extra volume and hold. Run fingers through hair to loosen curls for a soft finish.
Sleek ponies/bun:
– To create the perfect canvas for a defined part, start with clean, smooth hair.
– Apply Advance Techniques Dry End Serum to the ends of your hair and Advance Techniques Super Straight Smoothing Balm from root to tip. Using Advance Techniques Cushion Brush, blow dry hair straight.
– Use a comb to create a defined part on the side of the head. Pull all hair into a tight, sleek bun at the back of the neck to make the part really stand out. Spray a light mist of Advance Techniques Mirror Shine Spray to create a high-sheen finish.
MW: Which hairstyles are out?
TS: Styles that are too over-done… you're style should look effortless and timeless!
MW: What beauty essentials and tools should everyone own?
TS: Products – I think each person should own at least one product from the Advance Techniques Moisture Sleek Collection. There are so many great multi-tasking products in this collection that are perfect for almost every hair type.
Tools – Everyone should have a great blow dryer and flatiron that you can straighten and curl with.
All products mentioned in this interview are by Avon. Visit www.avon.com for more product details.