All Posts Tagged With: "Blow Dryer"
One in two women air-dry their hair. With this fact in mind, Redken developed NEW No Blow Dry air dry stylers, the easy solution that allows consumers to achieve a frizz-controlled style without the use of a blow dryer. Designed for people on-the-go who are either short on time or do not have the desire to heat style their hair, No Blow Dry is a great alternative to a heat styler.
Fine Hair Solutions: No doubt Cameron Diaz was one of my favorite beauties on the red carpet at Oscars 2010. I also loved Cameron's voluminous hair, Rita Hayworth Hollywood waves style, which went really well with her Oscar de la Renta dress. If you wonder how to get Cameron Diaz' full of volume hair here's the secret. This is according to hairdresser Lona Vigi who created Miss Diaz' hairstyle: "I also used (in addition to blow drying her hair using Velecta Paramount Paris TGR 4000 blow dryer) the Volumizing Catalyst from LiQWD ($28), which is the greatest product for fine hair."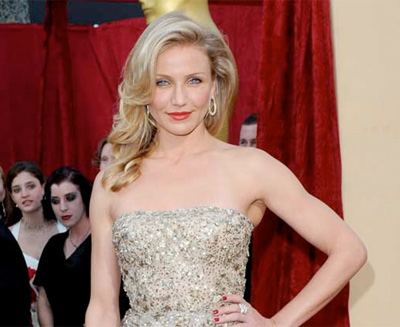 Vera Farmiga Oscars 2010: The Hairstyle
Best Supporting Actress nominee Vera Farmiga wore a swirling, ruffled Marchesa gown in a vibrant berry color that was pure red carpet. Her Oscar hair look, created by celebrity stylist Lona Vigi, was soft, romantic and very modern.
How to get Vera Farmiga's Oscars 2010 hairstyle: The design emphasized soft, wavy texture as well as volume, and used a professional Velecta Paramount Paris X:Q Onyx blow dryer ($299.95) to create its essential structure and shape. Vigi started with wet hair, sprayed on volumizer, and used the high setting of the powerful dryer to quickly dry the hair while sculpting curls using a small round brush. She then pinned each barrel curl in place to build in height, and used the cool setting to lock in the curls.
"This French-made dryer is my new favorite tool," explained Vigi. "It's really fast and powerful yet so lightweight, and quiet enough to have a conversation while I'm working. The quality is amazing! Velecta Paramount Paris dryers are made by hand from start to finish by one person, and I love that it's ergonomic and low-EMF."
New York Fashion Week Fall/Winter 2010 Report: Avon for Mackage.
Avon's Global Stylist Advisor Tippi Shorter created the hair look for the Mackage fall 2010 runway show, supported by a full team of Avon stylists. Tippi also creates dashing 'dos for stars like Alicia Keys and Mary J. Blige.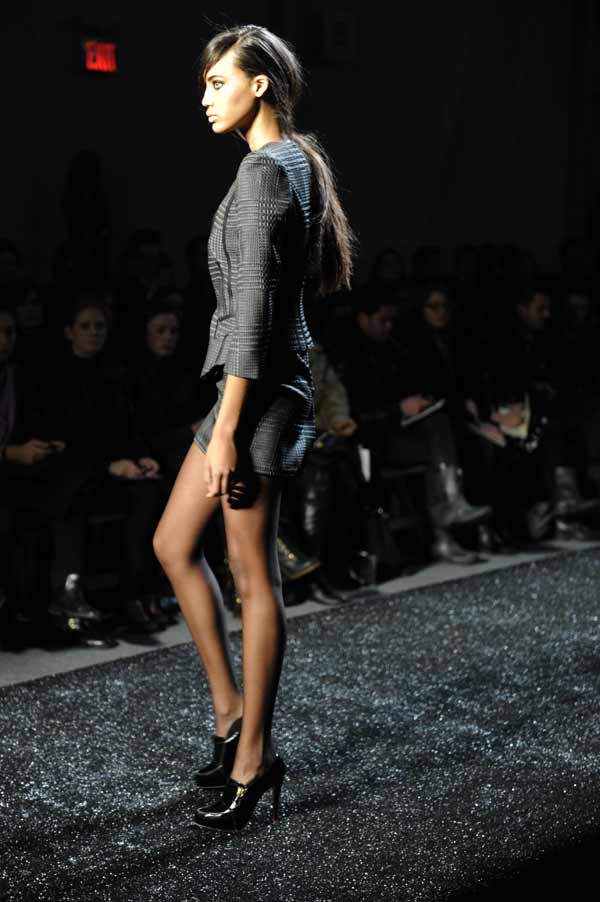 Hair Tutorial: Here's how to achieve this runway "Second Day Chic" hairstyle as called by Avon at-home!
Apply Advanced Techniques Volumizing Mousse by Avon to hair that has been dried straight, evenly distributing create a sturdy base for the style. Use a comb to create a deep diagonal part that extends from the hairline just above outside corner of one eye to crown.
It's been a long but fun beautiful year here at Talking Makeup. I've tried many beauty products and fell in love 100 plus times. Here is the list of my favorite hair products for 2009! I really hope you all enjoy "The List" and love them as much as I do:)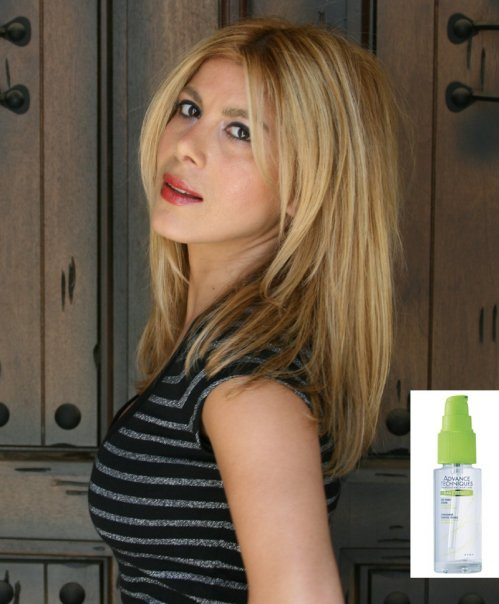 Marta Walsh is having a great hair day thanks to Avon Advanced Techniques Dry Ends Serum:)
Shampoo & Conditioner
For Blonde Hair:
1. Pantene highlighting expressions
2. John Frieda Collection sheer blonde
3. Redken Blonde Glam
Frizzy hair, dry hair, color treated hair:
1. Pantene Smooth Vitality
2. Pureology supersmooth and Pureology hydrate
3. Living proof no frizz
4. Paul Labrecque Repair
5. Moroccanoil moisture repair
6. L'Oreal Professionnel Paris vitamino color
7. Pantene Pro V Restoratives Frizz Control
8. L'Oreal EverPure Moisture
9. Leonor Greyl nourishing shampoo for long and dry hair
I'm excite to share with you my interview with Avon Global Stylist Advisor Tippi Shorter.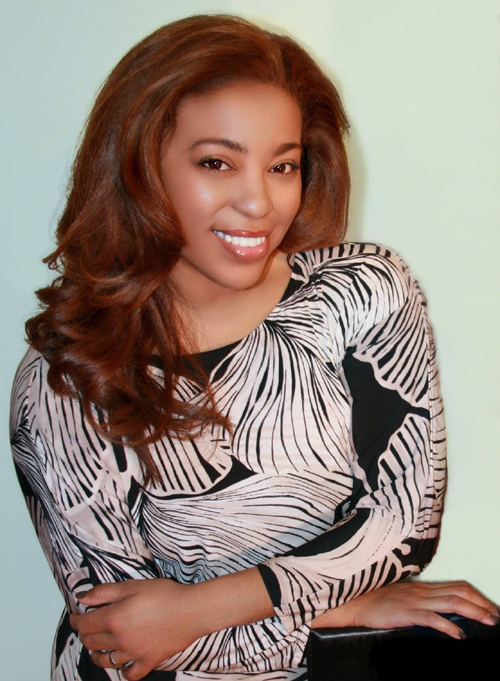 Tippi Shorter
In 1995 Tippi headed from home town, Long Beach, California to New York City, and within a year of her move she was asked to participate in a beauty feature for Essence magazine. Tippi opened Luxe Studio in Soho, but sold the successful salon after four years to pursue other career opportunities such as styling for photo shoots, music videos and commercials. Tippi is known for taming the tresses of A-list actresses, musicians, and supermodels including Alicia Keys, Rihanna, Jennifer Hudson, Beyonce, Jada Pinkett-Smith, and Vanessa Williams, to name a few! And while her beauty masterpieces are seen on the covers and editorial pages of In Style and Vanity Fair, Tippi remains modest and humble saying "I am not a celebrity hairstylist. I am a hairstylist who happens to have the opportunity to work with many wonderful celebrities."
Celebrity hair stylist Ken Paves tells Talking Makeup how to get Nelly Furtado's hairdo at the 2009 AMA's!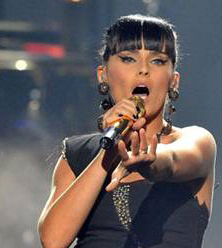 "For Nelly, we (Roberta Rogers from my LA salon and I) created a sleek ponytail with thick, modern chunky bangs. We started by spraying her damp hair with a volumizing spray (try my Ken Paves Healthy Hair Volumizing Spray, $22), and blowing it straight with my Ken Paves Professional Hair Dryer ($100, ULTA), using a Mason Pearson brush.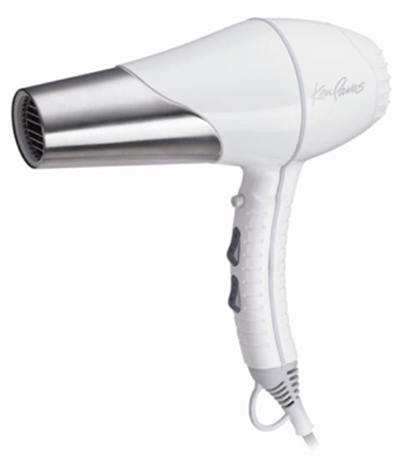 This last weekend I bought the 1875W SuperSolano Professional Hairdryer as my backup blow dryer. I can't wait to try this one. I've been using SuperSolano for years, a tip I got from a hairdresser in Bumble & Bumble salon in New York where I used to do my hair. I stop buying it because I got distracted with other brands lol. *So guys, I'm will keep you posted with my review:)
*An Update: 1875W SuperSolano Professional Hairdryer was and is THE best hairdryer I've ever owned! It's powerful so if you have long thick hair like me it will cut down drying time. It gets hair super straight and sometimes you would even want to skip on styling iron. And it's priced pretty fair, just over $100. The SuperSolano is a salon quality blow dryer at home! Perfect.
1875W SuperSolano Professional Hairdryer is available at ULTA and ulta.com. SRP: $119.
Harry Josh, stylist to the stars and John Frieda's International Creative Consultant, took over Glamour's guest editor page this past September to share his secrets on how to revive your hair and look this fall.
Amp Up Your Color!
"Making brunette hair a shade cooler or going honey blond all over instead of doing the usual highlights is enough to make people say, 'You look great! What have you done?' I just worked up Gisele's shade, and it looks amazing."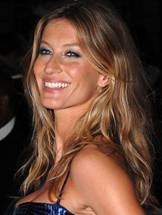 Deep-Condition Weekly!
Sometimes it's all you need to give hair new life-especially if you have a codependency on hot styling tools.
"Hit the drugstore for John Frieda Frizz-Ease Crème Serum Overnight Repair Formula. Formulated to repair breakage and split ends while deeply nourishing to replenish essential moisture – all while you're getting your beauty sleep!"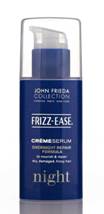 Few weeks ago I was in a desperate need of a new blow dryer. My old one just broke, and I'm NOT naming any names. So I took a trip to ULTA Scottsdale Arizona and find myself standing and staring at a shelf  full of beautiful blow dryers. Now, which one should I choose? Thanks to a fabulous sales girl, Tina, I decided to get T3 Bespoke Labs Evolution Dryer.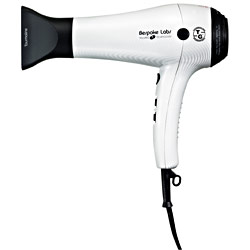 T3 Bespoke Labs Evolution Dryer costs $300!! I know! I  must say, I was quite skeptical at first to spend that much money on a blow dryer. But, I always remember something Pantene's Celebrity Hair Stylist Hallie Bowman said: Save your big bucks on hair products but invest in the BEST styling tools. Because good styling tools will cut down on styling time, and the time your hair is exposed to damaging heat. Makes sense. Fast forward 3 weeks later, and I'm one happy customer with great looking hair:) Thank you Tina and ULTA Scottsdale for helping me pick my dream blow dryer!