All Posts Tagged With: "ULTA"
NEW to Ulta.com, Treets Traditions is putting a modern spin on tried and true rituals! A cult favorite in Europe already, and new to the United States Treets Traditions brings ancient natural beauty and skincare practices from around the world to your bathroom. With five signature collections inspired by different regions, recipes, ingredients, and practices, Treets Traditions gives skin the TLC it needs!
On Thursday (1/26/2017), Market Force Information will release findings from a large-scale fitness & beauty study. Market Force polled nearly 8,000 women and found that MAC and Clinique are their favorite makeup lines, and Macy's and Sephora are their favorite places to buy cosmetics. The study also looks at buying habits, satisfaction with makeup artists, how women classify their makeup styles, etc.
Here are some of the highlights:
Best Foundation Makeup Brush. The winner is: It Cosmetics Radiant Foundation brush from the It Brushes For Ulta All That Glitters Brush Set.  It is the softest makeup brush ever, doesn't pick  too much foundation so no waste, and makes foundation application super easy.
I just bought Jean Paul Gaultier Ma Dame Eau De Toilette in ULTA and giving it a go. So far it smells pretty good and sexy. Fragrance notes: acidic orange, musk, cedar, grenadine and velvet rose.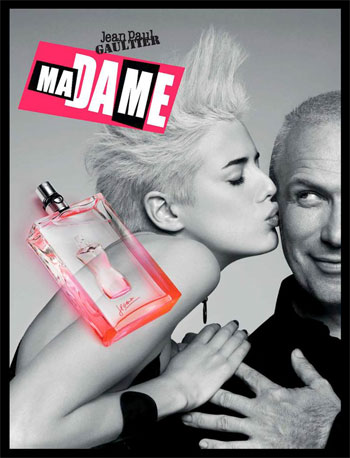 WATCH: Agyness Deyn in the Jean Paul Gaultier Ma Dame perfume ad. I love the message of the ad: the sense of freedom, to be individual and not a follower, and to not be afraid to express yourself. Marta is all about that!
ELLE & Sebastian Invite You! Enjoy cocktails and hors d'oeuvres while you receive a complimentary hair touch-up from a professional stylist. Thursday, May 13, 2010. Time: 6-8 PM. Where: ULTA—West Hollywood Gateway, 7100 Santa Monica Blvd, Suite 210. RSVP: 888.367.3553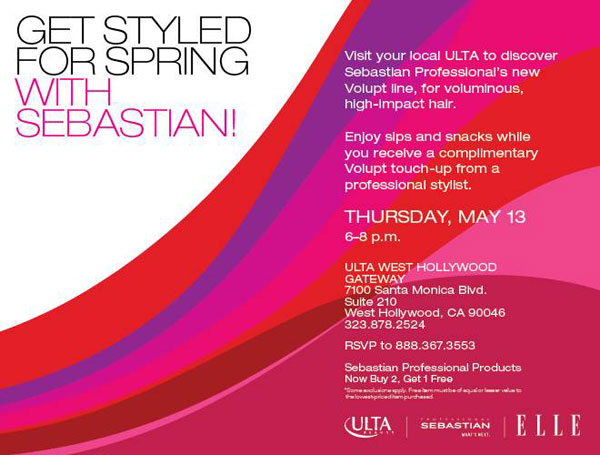 Click image above to enlarge
Frédéric Fekkai, the brand renowned for luxury hair care products is pleased to announce their "National Blow-Out Day", exclusively at Ulta stores nationwide. To celebrate the launch of the new Fekkai Silky Straight Ironless collection, Frédéric Fekkai is inviting you to participating Ulta stores nationwide on April 14th, 2010, (from 5 to 8PM) and 15th (from 10am to 3pm) for a complimentary blow out featuring two of Fekkai's best selling product collections.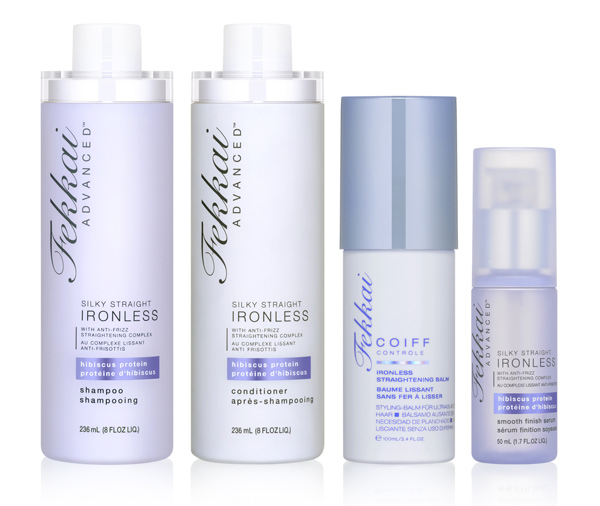 Victoria Beckham at the Vanity Fair Oscar Party 2010. The Hairstyle: Super glamorous and very elegant. The Style Genius: Ken Paves.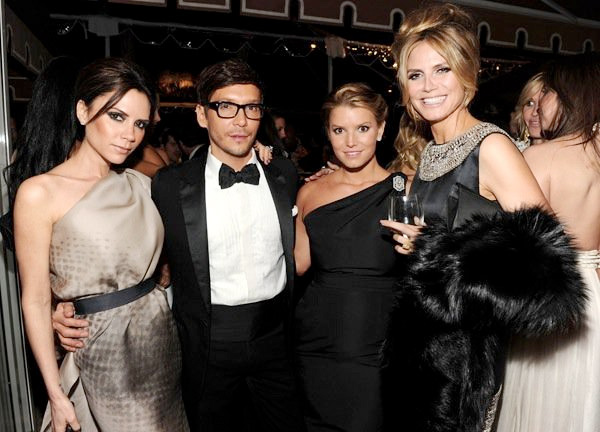 L to R: Victoria Beckham, Ken Paves, Jessica Simpson, and Heidi Klum
The Hair Tutorial by Ken Paves: "Victoria is a gorgeous woman and wears her short hair well! It always looks so effortless, yet elegant and modern. For the Vanity Fair Oscar Party, we enhanced the volume but kept it sleek.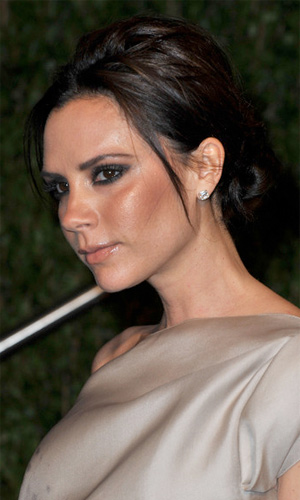 Jessica Simpson at the Vanity Fair Oscar Party 2010. The hairstyle: gorgeous. The Style Genius: Celebrity Hairstylist Ken Paves.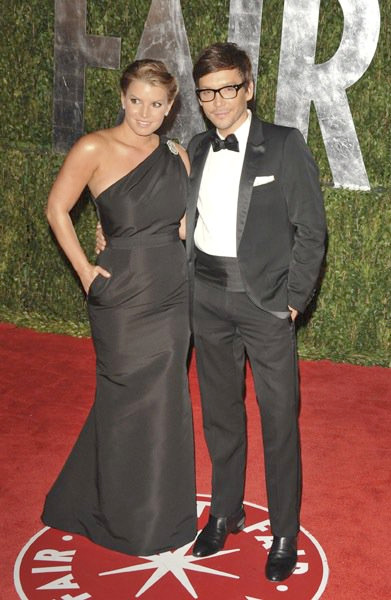 L to R: Jessica Simpson and Ken Paves via www.facebook.com/kenpaves
The Hair Tutorial by Ken Paves: "I created an updo on Jessica that's young and fresh, but still sophisticated and modern depending on which angle you view it from. I started off on her air-dried hair, and sprayed my Ken Paves Volumizing Spray ($22: Ulta) all over, and began curling it with my 1 inch curling iron (Ken Paves Curling Iron, $60: Ulta) to give the hair some bend.

I've always been a fan of FHI Heat styling tools and have used the FHI Heat Platform SE 1 inch styling iron for a while now. I'm now also very much in love with the new 1 inch Go styling iron by FHI Heat (see image below). How can you not fall in love with it: it's colorful, fashion-forward, and it gets my hair beautifully straight. Also it's easily portable in travel bags.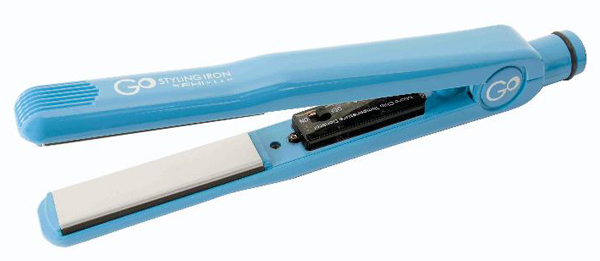 The Go styling irons feature brightly-colored, scratch-resistant, ceramic coated plates covered with a high quantity of tourmaline crystals which results in a large negative ion count. Other features include: a beveled edge for curling, flipping and twisting hair; an extra-long 9-foot swivel cord; gentle far infrared heat and low EMF; and an advanced heater with adjustable temperature control that allows the temperature to range from 140 to 410 degrees F. The Go irons also feature a special dual voltage plug that will allow you to plug the irons into various types of outlets which operate on different voltages. The iron retails for $79.99 and comes in 5 colors: Teal, Red, Pink, Black and Purple.
FINAL ULTA College Day Discount: 20% off entire purchase!
ULTA the largest U.S. beauty retailer with one-stop shopping for prestige and mass cosmetics, skincare and hair care products and Salon services has revealed the FINAL ULTA "College Day" discount for students nationwide.
On Tuesday, December 1st, show your College ID at any ULTA location nationwide and receive 20% off your entire purchase! (some exclusions may apply). This is your last chance to participate in ULTA "College Day". ULTA is located just minutes away from hundreds of campuses nationwide, and now students have a one-stop-shopping spot that offers escape, experimentation, esthetics and value just for them. Visit to find the location nearest you